Kathryn's Christian Bookstore Grand Opening
by James Coulter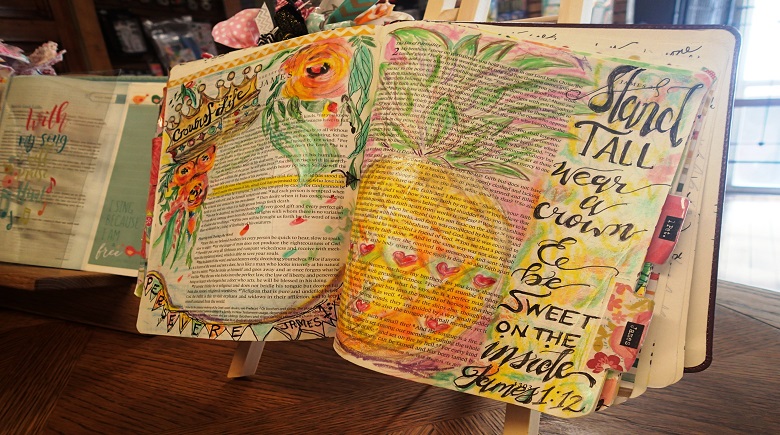 Where can you enjoy freshly-brewed coffee, premium hand-blended ice cream, or vintage homemade doughnuts, all within a comfortable metropolitan setting surrounded by family-friendly, Christ-centered gifts and merchandise?
If you live within the Lake Wales area, you can do all that downtown within the new facility of Kathryn's Christian Books.
Having recently re-located from their former location across the street in downtown Lake Wales, the new bookstore celebrated its grand opening with a ribbon cutting ceremony last Monday evening.
More than 100 guests crammed into the new two-story facility with lofty ceiling and dangling string lights, all of which was dedicated by the cutting of the ribbon by the store's owner, Terrie Crabtree.
The new facility offers on the first floor a gift shop and indoor cafe serving coffee, Working Cow ice cream, and Vintage Donuts, while the second floor serves as a meeting area for various classes and Bible study groups.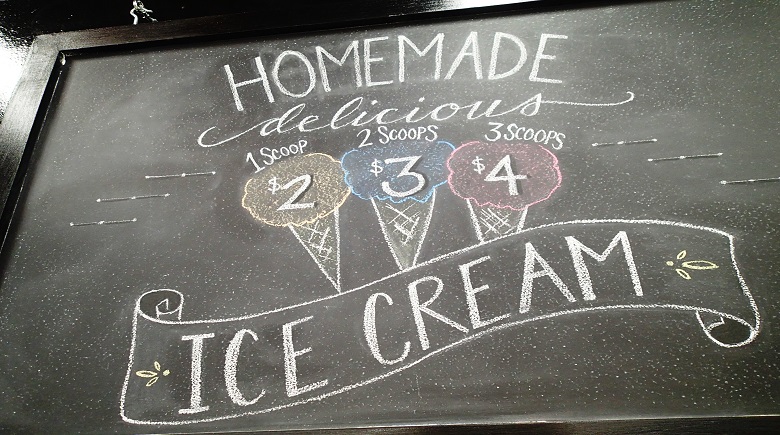 The bookstore is run in part by the Lake Wales Care Center, which consists of several programs and services supported by up to 45 to 50 local churches, explained Care Center Program Director, Robert Quam.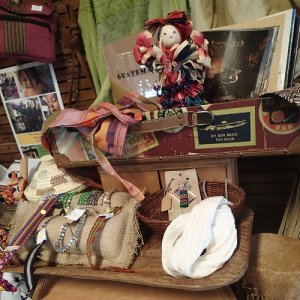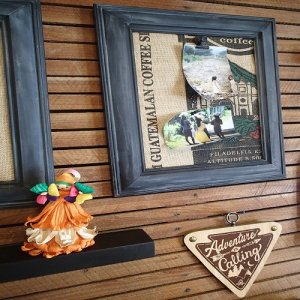 Unlike the bookstore's former location across the street, which was rented, the new location (formerly the location of the old children's and clothing store, Toy World) was owned by the Care Center and had served as their youth coffee house for six to seven years, Quam explained.
Not only does the new location offer much more space with two floors, but can now offer new services including a cafe selling donuts, coffee, and ice cream while providing free Wi-Fi.
Being able to open their new location serves as a sign that the local economy has been improving with more opportunities for economic growth and job creation, thus allowing the local community to thrive even more, Quam said.
"We believe that a community that has a very strong economy and that is prosperous will help social ministries like ours," he said. "This is our part to boost the economy and provide for a stronger downtown, and we are pleased to be a part of that."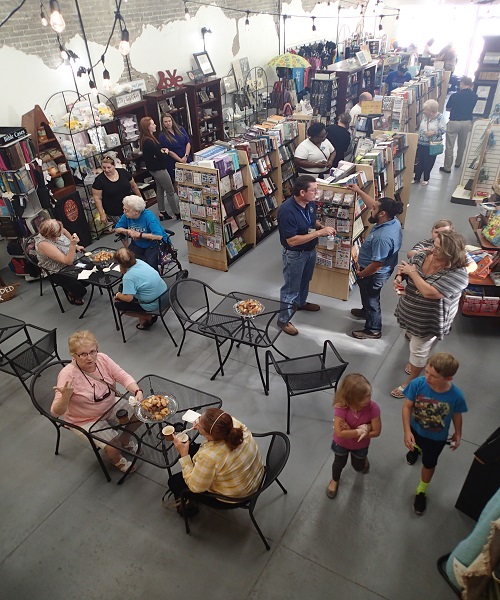 The turnout that evening revealed overwhelming support from the local community, and thus served as a pleasant and inspiring surprise for the store owner.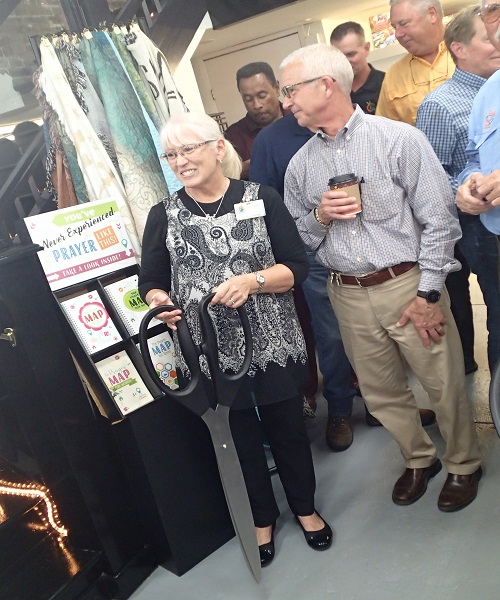 "We are hoping to become a tourist attraction because we had many visitors and tourists drop in," Crabtree said. "They can expect a peaceful visit to sit and read and to enjoy the coffee and ice cream."
Kevin Kieft, President and CEO of the Lake Wales Chamber of Commerce, also commended the store for serving not only as a potential catalyst for further economic growth within the city, but also as a community hub where people of all walks of life can come together in fellowship.
"The people that live here and work here downtown are who make downtown what it is," he said. "It is not about the buildings, it is about the programs within the building…It is local people taking care of people."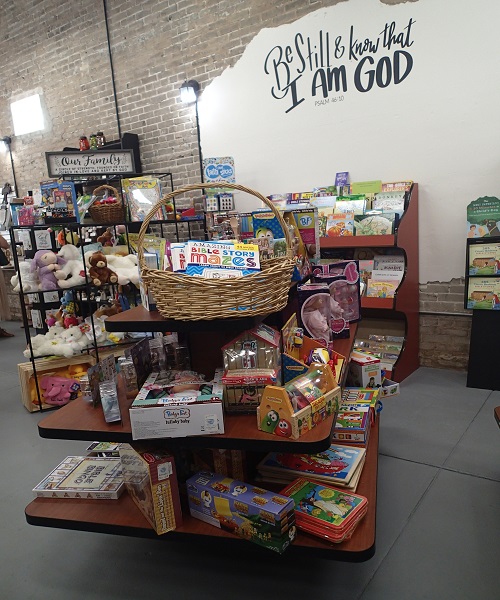 Mayor Eugene Fultz expressed similar sentiment, claiming that the new store serves as a "homerun" for their city and its efforts to help revitalize the downtown area, especially by incorporating and facilitating the faith of the local community.
"This is the most significant area that I can look at with the beginning of the revitalization of downtown, because whenever you put God first, you will see good things happen," he said.
Kathryn's Christian Books is located at 205 E. Park Avenue in Lake Wales. For more information, call 863-223-8193, or visit their Facebook page: https://www.facebook.com/kpachristianbookstore/