Polk County Sheriff's Office Homicide Unit investigating a two-vehicle crash in Lake Wales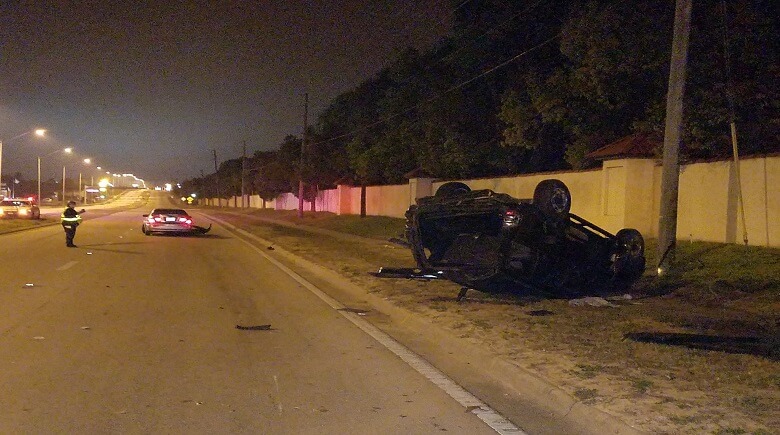 Preliminary information so far is as follows:
On Sunday, March 11, 2018, around 9:51 p.m., a 1999 silver Honda Civic driven by 19-year-old Jose Avila was traveling west on Highway 60 when he fell asleep behind the wheel. While traveling west on Highway 60 he rear-ended 46-year-old Stephanie Stegall of Lake Wales, who was driving a 1997 black Nissan Pathfinder. Stegall was also traveling west on Highway 60.
When Avila struck Stegall's car, she lost control of the vehicle, slid sideways, and struck the brick wall on the north side of the road. After striking the wall, the Pathfinder started to roll and the passenger, 40-year-old Craig Stegall of Lake Wales, was ejected from the passenger seat.
Craig Stegall was transported to the Osceola Medical Center where he was pronounced deceased from his injuries. Stephanie Stegall was transported to Lakeland Regional Health Medical center and was treated for minor injuries.  Detectives determined both Craig and Stephanie were not wearing seatbelts during the crash, and the frontal airbags did not deploy. Avila was not injured, and he was wearing his seatbelt at the time of the crash.
Highway 60 westbound in this area was closed for approximately 4.5 hours.