1st Annual Grills Gone Wild Barbeque Competition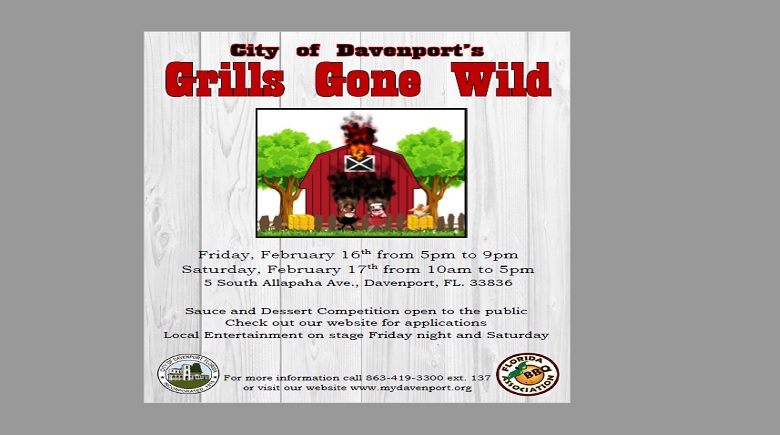 February 16th 5 p.m. to 9 p.m.
February 17th 10 a.m. to 5 p.m.
Davenport Community Center
5 South Allapaha Ave., Davenport, FL. 33836
Live entertainment throughout this event.
Professional and amateur teams compete for cash prizes, trophies, and bragging rights.
Come ready to taste or eat the best Barbeque in town.
This competition is sanctioned by the Florida Bar-B-Que Association and is a qualifier for:
The Jack Daniels Invitational- Lynchburg, Tn.
The American Royal- Kansas City
For additional information please call 863-419-3300 ext. 138 or visit our website at www.mydavenport.org