Haines City Firefighter Named EMT of the Year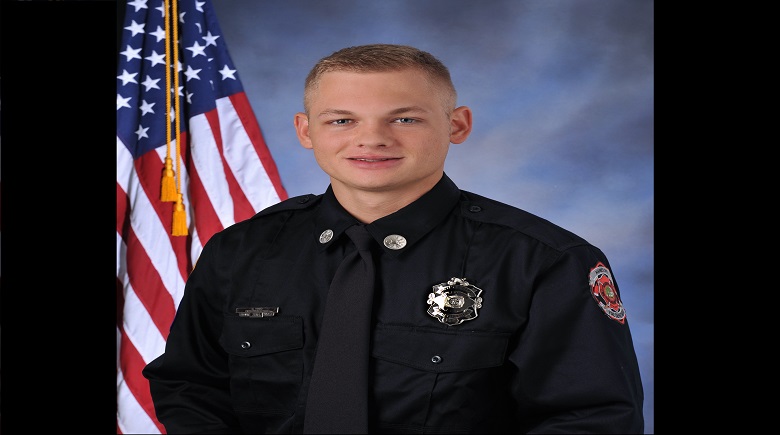 HAINES CITY, Fla. – Haines City Firefighter Brenn Hines has been chosen by the Florida Fire Chiefs' Association to be awarded EMT of the Year, which will be presented with special recognition during the opening ceremony of the Fire-Rescue EAST in Daytona Beach Wednesday, January 17, 2018.
City of Haines City's Captain Ryan Russell nominated Firefighter Hines for his selfless and heroic actions which saved a young boy's life this past August.
Firefighter Brenn Hines, spending a day at the beaches of Ana Maria Island, observed a lady offshore in distress. After carefully analyzing the situation, he realized her seven-year-old son was overcome by strong currents and progressively drowning. Hines entered the water and rescued the boy from a certain developing tragedy.
"Brenn has made our entire department, organization and the citizens of Haines City very proud," said Russell. "Right time, right place, but also right man for the job."
The mother of the young boy was filled with such gratitude the story went viral and ended up on many news outlets including National coverage.
"We are very proud of Hines for being the recipient of this much-deserved award," said Fire Chief Mossgrove. "Its selfless employees like Hines that will push Haines City forward and make this organization a great example to the community."