Cypress Gardens Water Ski Team Puts on a Charlie Brown Christmas Show
By Allison Williams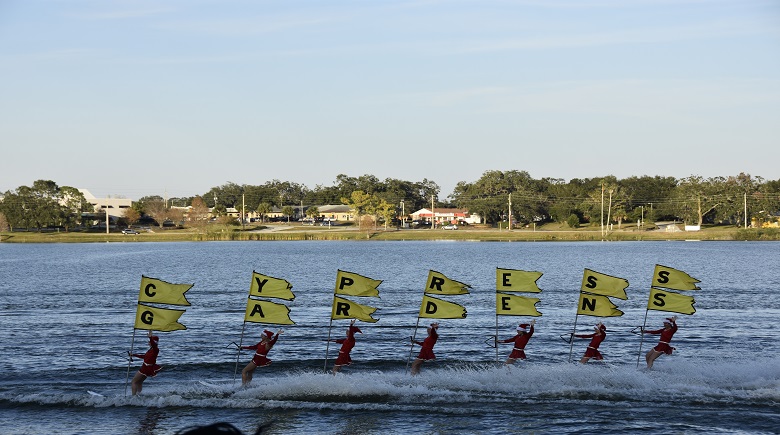 Friends gathered around Lake Silver in Winter Haven Saturday afternoon with their chairs and blankets to sit back, relax and enjoy the anticipated Christmas water ski show put on by the Cypress Gardens Water Ski Team.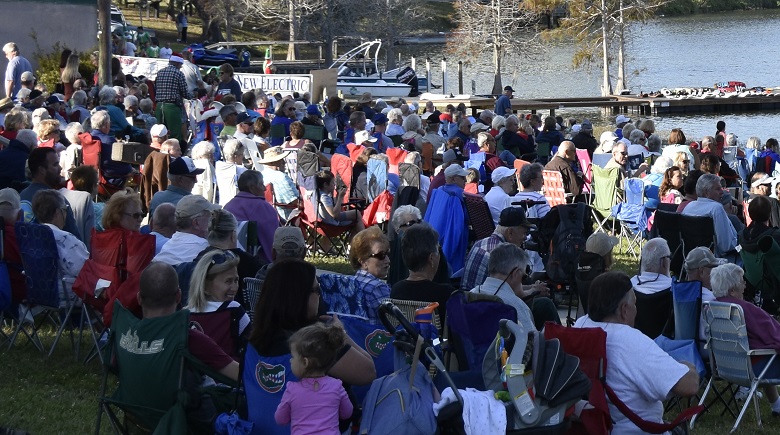 The Cypress Gardens Water Ski Team performs on the third Saturday of every month on Lake Silver. With Christmas just a week away, the theme for this month's event was A Charlie Brown Christmas.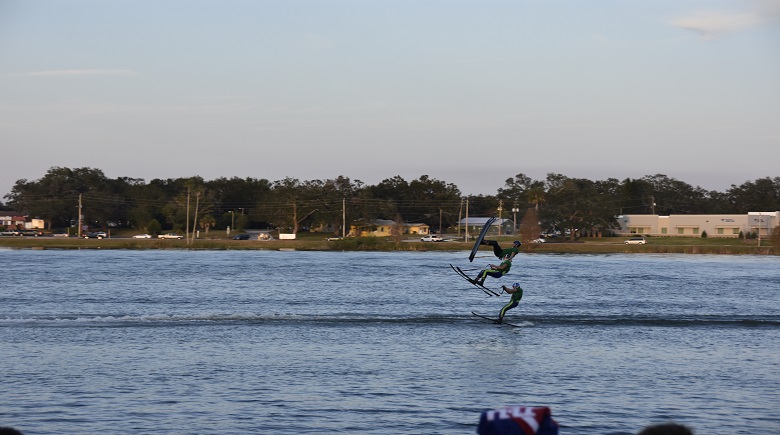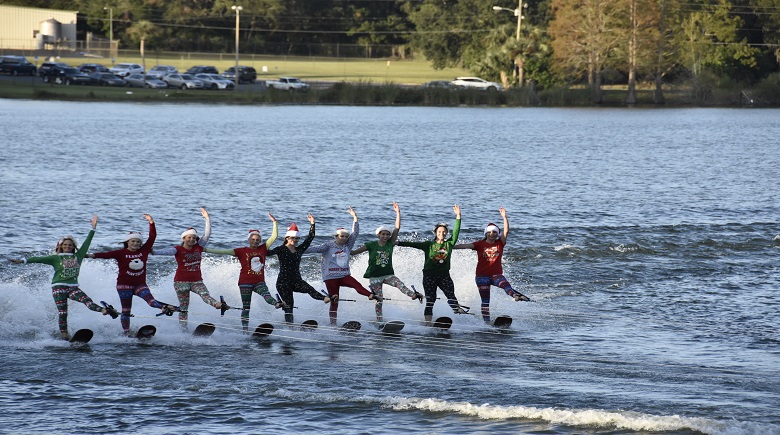 The Wip show kicked off at 3:30 with the main show following. The performers in the Wip show have goals of practicing their talents and making it to the main show in the future.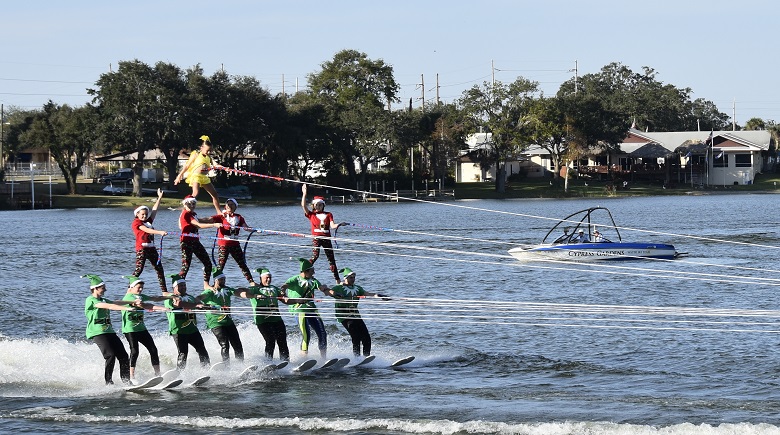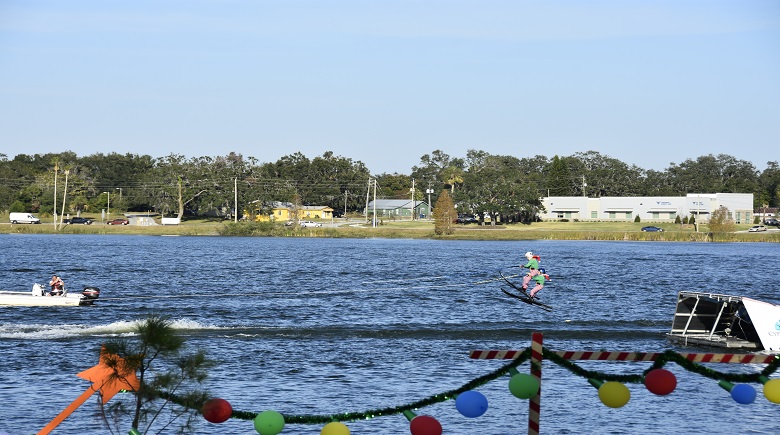 Not only was it a ski show, but there were also fun and games in between. There was a concession stand offering food and treats. Cypress Gardens Water Ski t-shirts were also available for sale.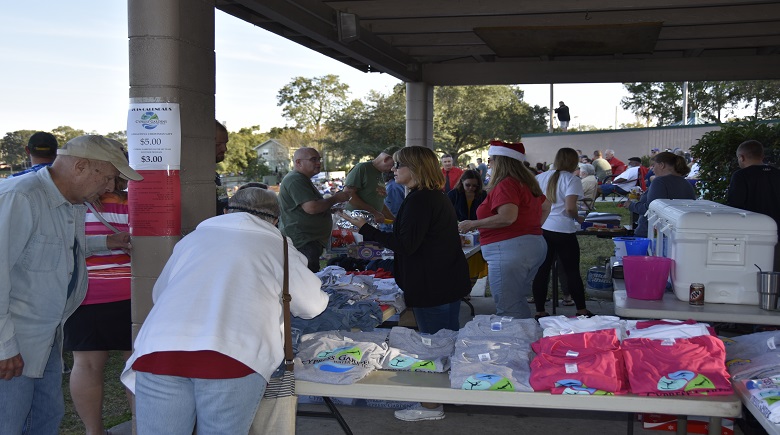 Being a non-profit organization, the Cypress Gardens Water Ski team does not earn profit. Instead, they accept generous donations from the community and put those monetary donations toward show costumes, travel expenses and whatever they need to continue providing shows to the public. They hosted a 50/50 raffle at the Christmas show. The amount spent on raffle tickets was split in half. Half was for one lucky winner in the crowd and the other half was for the ski team.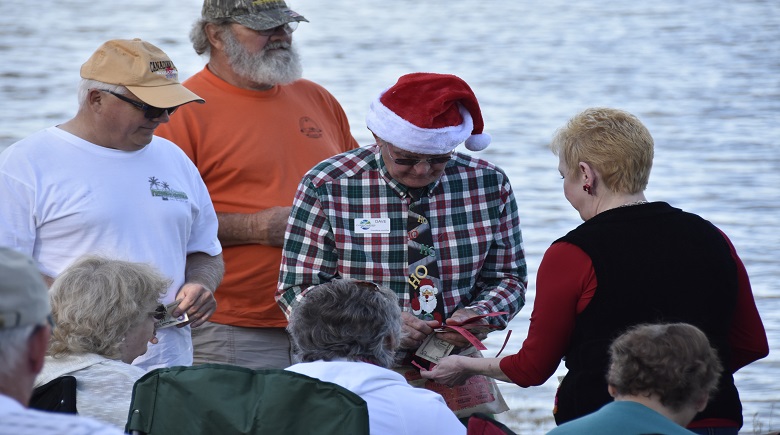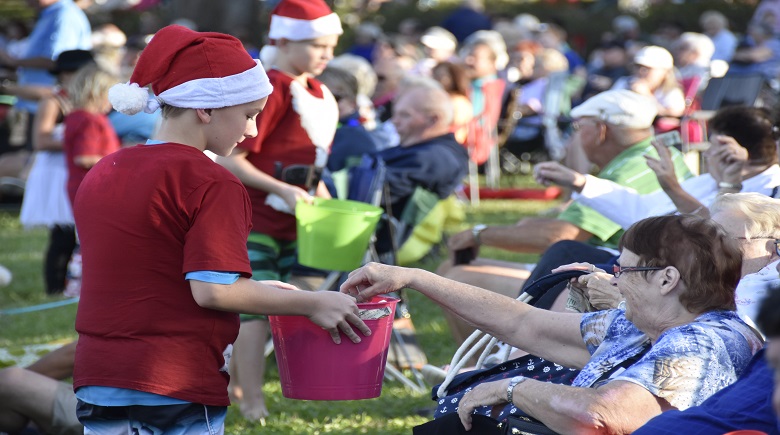 Claudette Connolly, better known as "Cc" was the lucky raffle ticket winner. She won $753 and said she was going to treat her friends to dinner that evening. Her friends, the Gates were also at the show and enjoyed themselves.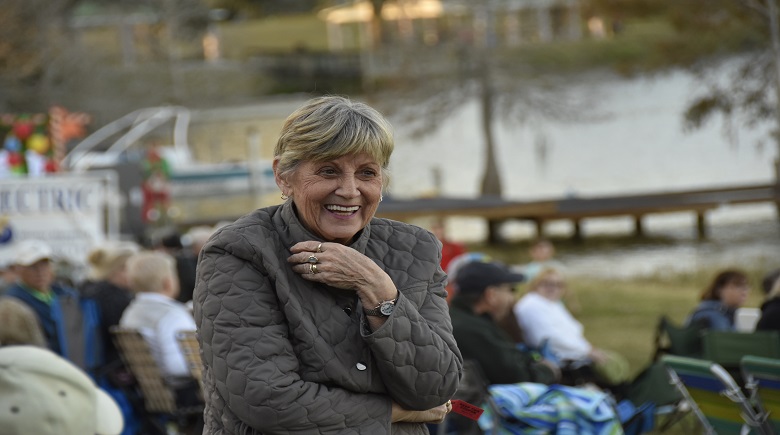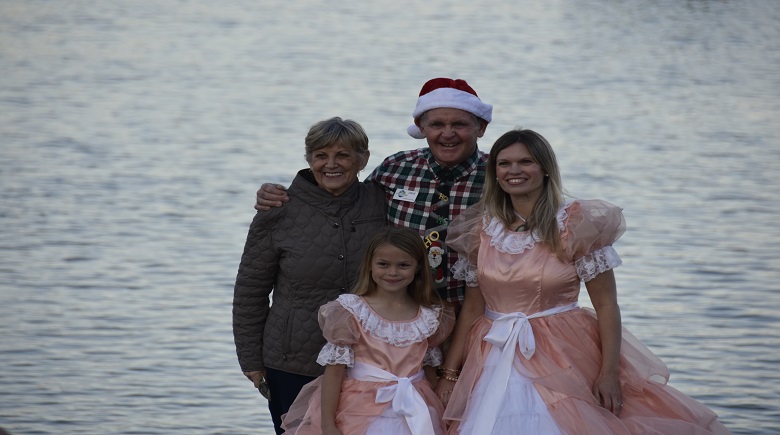 "It was wonderful," said Mrs. Gates. "We don't miss these. We always go."
Connolly is from Nova Scotia, Canada but is living in Florida with her family. She referred to herself as a "snow bird." She enjoyed the warm afternoon event on Lake Silver and winning the raffle was an added bonus.
"I loved it," Connolly said. "It was so awesome."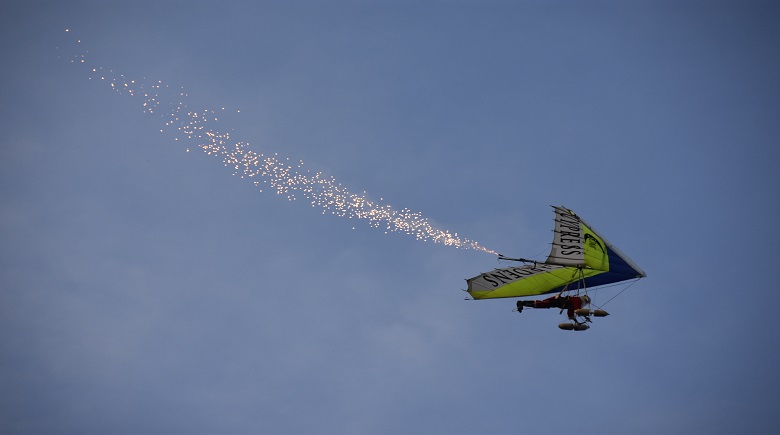 To end the show, Santa Claus came gliding down from the sky in style, landing safely right into Lake Silver in front of the cheering crowd.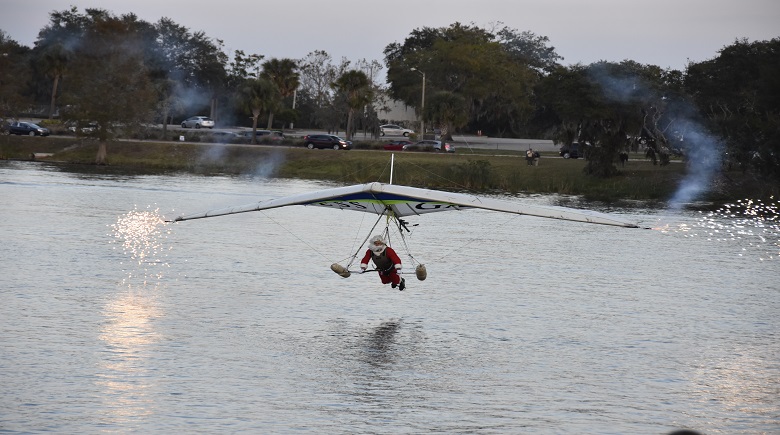 The next Cypress Gardens Water Ski Team show will be on Saturday, January 20, 2018.