Local Artists And Crafters Sell Wares At Eagle Ridge Mall Holiday Art Show
by James Coulter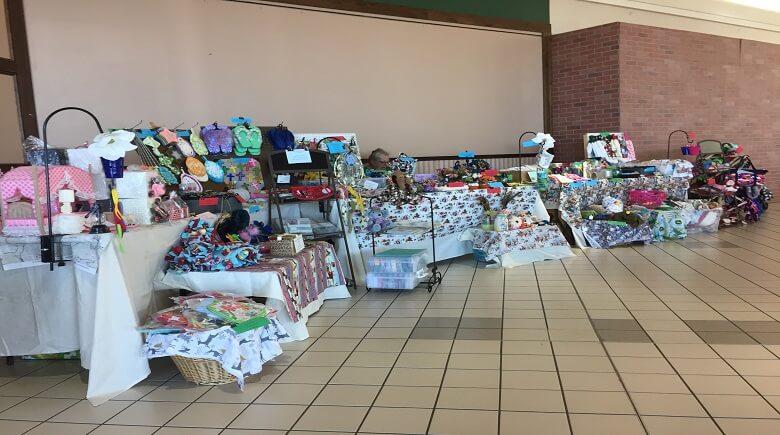 With both Hurricane Irma and the passing of her son, local Lake Wales artist Jeanette Nazario has been suffering from plenty of grief and stress this past year.
Helping her cope through her time of need has been her new hobby of wood burning. She creates picture frames, wooden spoons, and other wooden craft from re-claimed wood from Hurricane Irma.
Many of these items express patriotic and Christian messages that help covey her own faith and patriotism, especially in light of her son's death while he was on active duty.
"My inspiration is my son," she said. "He is the whole reason that I started it. It is a form of therapy for me. It's relaxing, and it allows me to give back to others."
Nazario was one of many local artists and crafters who were selling their wares at the Holiday Craft and Vendor Show at Eagle Ridge Mall on Saturday.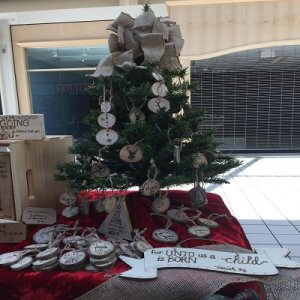 More than 30 vendors set up shop within the mall, offering a vast array of products ranging from homemade Christmas wreaths and decorations to natural beauty products, woodwork crafts, and raw honey and beeswax, among many other merchandise.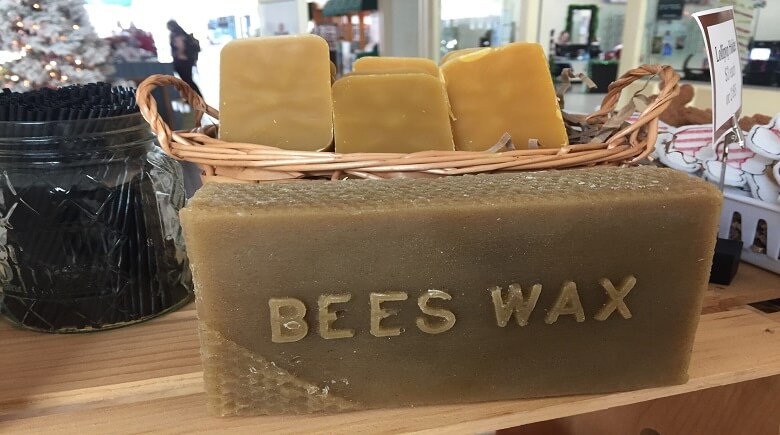 While the vendors allowed mall shoppers to do their holiday shopping with local people, the event also drew in customers to other stores in the mall. Bath and Body Works alone had customers lining up outside its own store within the first hour of the show.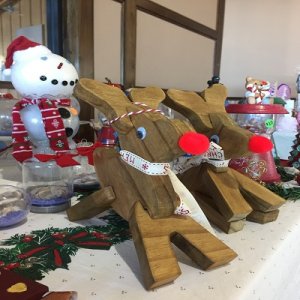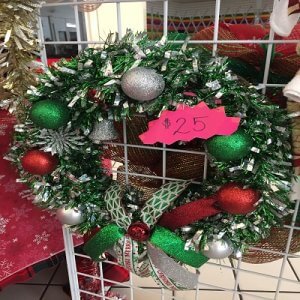 For many vendors, this event was their first time offering their wares in Florida, let alone in Lake Wales and at the mall.
Such was the case with Janeen D'Agostino of Frilly and Frivolous, which offers handmade crafts such as tutus, headbands, and bath bombs.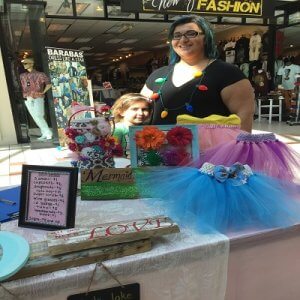 D'Agostino has been making her crafts for the past seven years, but took a break for one year to take care of her children.
Since moving down to Florida, she has since started making and selling her crafts again, with many of them being inspired by her own children and the things they love such as Disney movies.
"Crafting is like my therapy," she said. "It makes me happy and I enjoy doing it."
Two other vendors, Kimberly James and Corina Peeron, used the event to kick off their new business, Scentsibly Sweet, which sells bath salt, hand soaps, and other fragrant beauty products.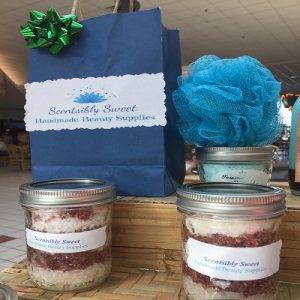 The two friends decided to star making crafts to raise funds for Relay for Life, an annual fundraiser by the American Cancer Society to raise awareness and funding for cancer research.
While the two of them had only learned about the event one month ago, thus giving them a limited time to actually prepare, the whole experience proved not as hectic as anticipated.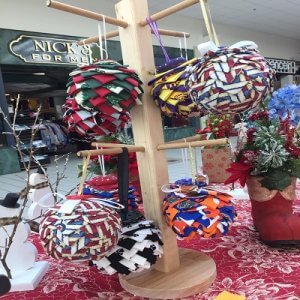 "It was easier than we thought it would be," Peeron said. "I was expecting to be extremely stressed out."
"If anything, we overprepared," James replied. "We did this in the nick of time preparing a month ago, so throwing it all together in a month was hectic, but we managed to do it, so we hope to do this more often, and have it a little bit more planned out."