Lake Wales Man Charged with Multiple Felonies after Drug Raid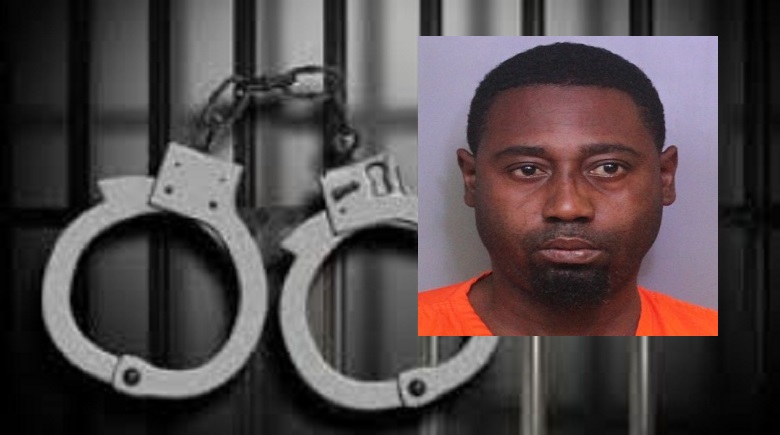 LWPD Release:
On Monday, November 6, 2017 Detectives from the Lake Wales Police Department served a search warrant at 130 W Crystal Avenue in Lake Wales after an investigation that lasted over a month. Detectives received information that a subject identified as Terrance Broome (DOB 2-22-1981) was storing and selling illegal narcotics at the Crystal Avenue address. During the month of October and into November Detectives investigated Broome and obtained information which led to a search warrant being issued.
On November 6, 2017 Detectives served the search warrant at the residence. As Officers prepared to enter the residence Broome exited another door and attempted to flee on foot but was taken into custody quickly. Once inside the residence Detectives located the following narcotics:
25.7 grams of crack cocaine
55 grams of liquid cocaine
80 Tramadol pills
20 Hydrocodone pills
6 grams of cannabis
1.6 grams of black tar Heroin
2.9 grams of MDMA (Ecstasy)
1 stainless steel press for making pills
128 grams powder believed to be a binding agent used for outer coating of pills
4 firearms (3 handguns and 1 rifle)
291 rounds of ammunition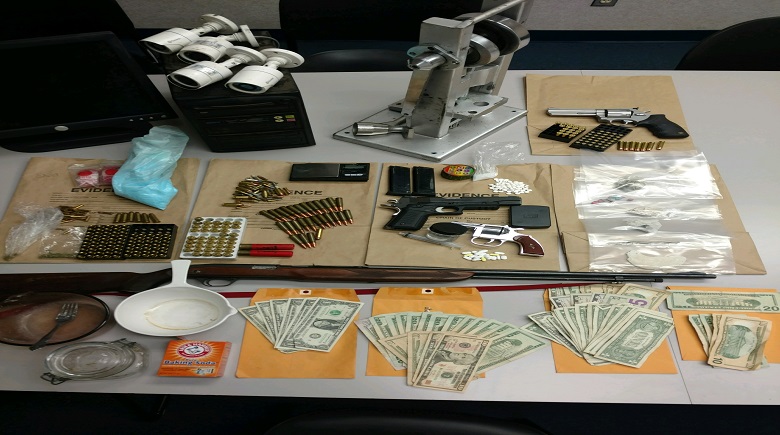 When Officers entered the residence they also located Broome's two young children inside. The narcotics and loaded unsecured firearms were located in the open and within easy access of the children. During an interview after his arrest, Broome admitted to manufacturing and selling crack cocaine and to selling the heroin. He stated that the other assorted pills were for his personal use. When questioned about the children being in the home with the narcotics and guns, Broome stated that he had rules for the children to follow which included them not being allowed in the same room while he was handling the narcotics.
As a result of this investigation Broome was charged with the following charges. Trafficking cocaine; Possession of Hydrocodone; Possession of prescription medication without prescription; Possession of a firearm/ammunition by a convicted felon; Possession of MDMA (Ecstasy); Possession of Heroin; Possession of Cannabis; Possession of drug paraphernalia; child abuse and maintaining a structure for manufacturing narcotics with children being present/living in the home. The narcotics recovered had an estimated street value of approximately $11,909.00.
If you have information regarding 130 W Crystal Avenue please contact Detective Travis Worley at 678-4223 Ext 544. If you wish to remain anonymous you can contact Heartland Crime Stoppers at 1-800-226-TIPS (8477).