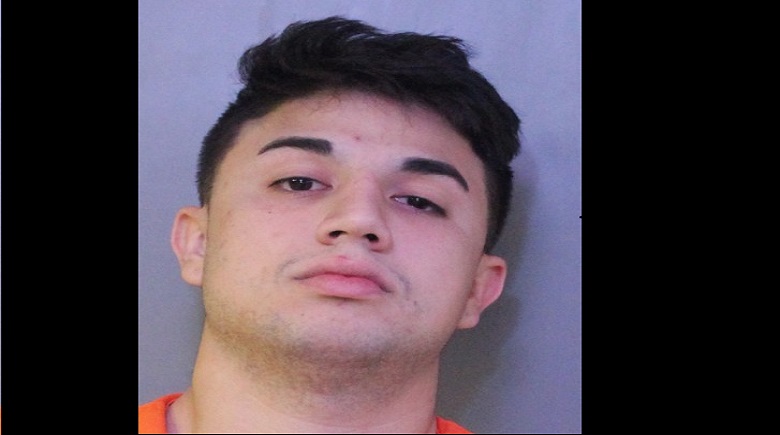 Polk County Sheriff's Office Release:
On Monday, October 30, 2017, Polk County Sheriff's Office deputies arrested 22-year-old Luigi Grieco of Kissimmee for 1 count DUI Manslaughter (F-2) and one count Vehicular Homicide (F-2). Grieco was the driver in a single car crash on May 2, 2017, in Davenport which resulted in the death of his passenger, 26-year-old Vanessa Miller of Kissimmee. PCSO Traffic Homicide deputies investigated the crash and it revealed that Grieco was driving under the influence of alcohol during the time of the crash.
According to the affidavit and based on evidence collected, on May 2, 2017, around 11:10 p.m., a gray 2015 Toyota Corolla driven by Grieco was traveling at a high rate of speed and passed a vehicle on the left shoulder of the off-ramp before heading southbound on U.S. Hwy 27. Once Grieco was on U.S. Hwy 27 traveling southbound, the vehicle traveled in the right lane approaching another vehicle from behind. Grieco abruptly changed lanes left to the center lane in an attempt to pass.
Traffic was congested in the center lane and Grieco made another abrupt turn towards the right and lost control of the Toyota sliding approximately 185 ft. on the edge of the roadway. He overcorrected the steering to the left, slid approximately 160 ft., and began to overturn in the grassy shoulder numerous times for approximately 152 ft. until it reached its final resting point.
While the vehicle was flipping, the front seat passenger (Vanessa Miller) was not wearing her seatbelt and was ejected out of the passenger side window. The vehicle landed on Miller, crushing her between the ground and the roof of the vehicle, and she was pronounced deceased on scene. Grieco was taken by air to LRHMC and was treated for minor abrasions and bruised lungs (consistent with wearing a seatbelt).
The investigation revealed that Grieco was driving at 100.7 mph, 5 seconds prior to the crash. Blood samples obtained from Grieco were sent to an FDLE laboratory. Results from the FDLE revealed an ethanol B.A.C of .192.
"Here's another example of how dangerous it is to drink and drive. Driving under the influence of alcohol or drugs kills people. Grieco made a huge mistake that cost the life of Ms. Miller. Please, don't drink and drive. Call for a ride." –  Sheriff Grady Judd