Coworkers Help Save Man's Life At Work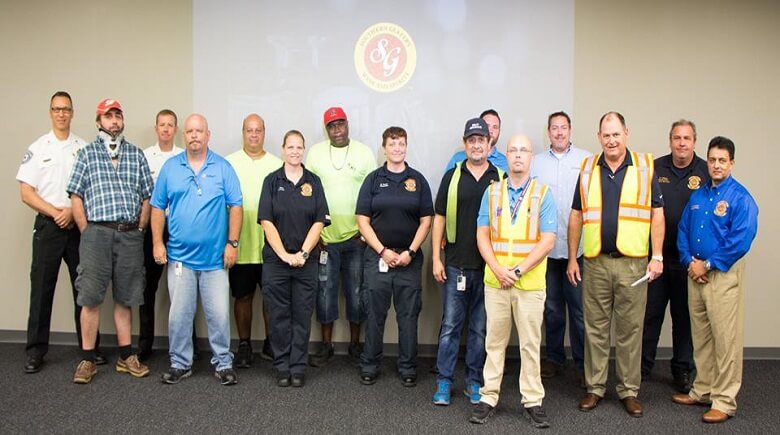 Bartow, Fla. — What started out as a normal day at Southern Glazer's Wine and Spirits on August 31, quickly changed when Jimmy Weeks collapsed. Weeks was working on a reach truck, which is a type of forklift, when he went into cardiac arrest. Weeks doesn't remember what happened, but later found out his coworkers saved his life.
Luis Guevara heard a crash and when he went to check it out, he saw that Weeks was having some type of medical crisis and crashed into racks. Weeks was unconscious and changing color. Immediately after Guevara yelled for help, Walter Nevarez, Mark Bradley, Chris Heverling arrived and began cardiopulmonary resuscitation (CPR). Stanley Francis was just finishing up his lunch break when he realized someone needed help, so assisted those who were giving CPR. Roy Henriquez called 911 and Jeff Janse brought an automated external defibrillator (AED).
The AED advised Weeks needed to be shocked and one was administered before Polk County Fire Rescue and Lakeland Fire Department arrived. The Polk County Fire Rescue ambulance crew, Michelle Betts and Mandy Wyatt, took over care and transported Weeks to Lakeland Regional Health.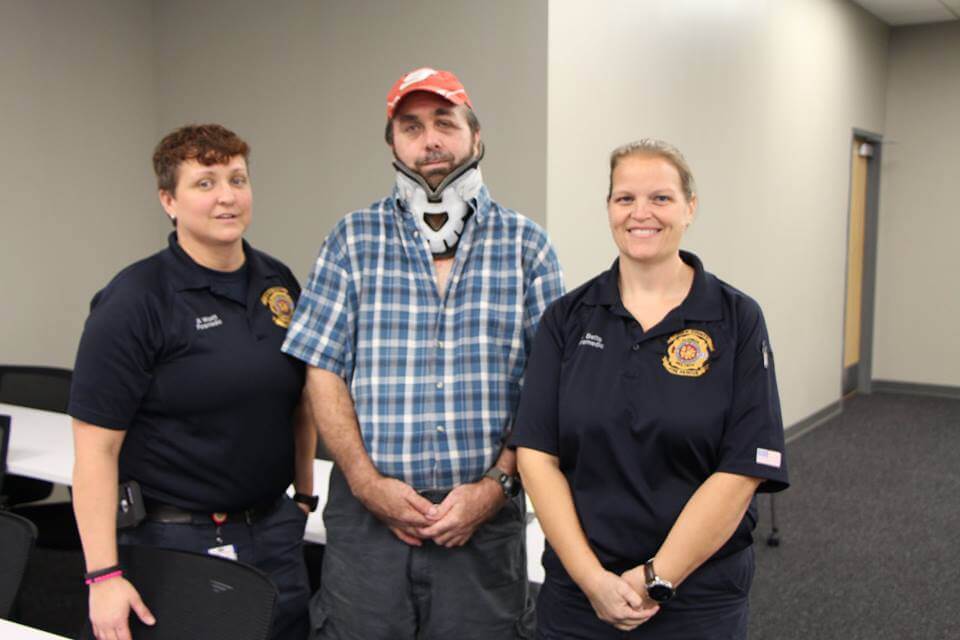 "This rapid recognition, response and treatment no doubt saved Jimmy Weeks' life. It is my understanding that this company early on put an investment into the safety and wellbeing of their employees by providing training in CPR and AED's," said Raf Vittone, deputy chief of medical services for Polk County Fire Rescue. "Emergency medical services as a whole are only as successful as the citizen first responder. An example of this was on display just a few days ago in Las Vegas. More victims would have died if not for the efforts of bystanders providing first aid, CPR and rapid transportation to the hospital."
As Senior Director of Operations Rick Orcutt addressed workers at a celebratory luncheon, he said, "I couldn't be prouder of those who helped save Jimmy's life. And to those who haven't taken the step to be CPR certified, use this example to get certified. The skills you gain will travel with you wherever you are."
Deputy County Manager Joe Halman Jr encourages all businesses to train workers in first aid and CPR. "We encourage everyone to get certified and have easy access to an automated external defibrillator. Mr. Weeks is still alive because of this."
"I should be able to get back to work by January 2018," Weeks said. "I really appreciate everyone for taking care of me when I needed help."