Deputies arrest suspect for looting restaurant after curfew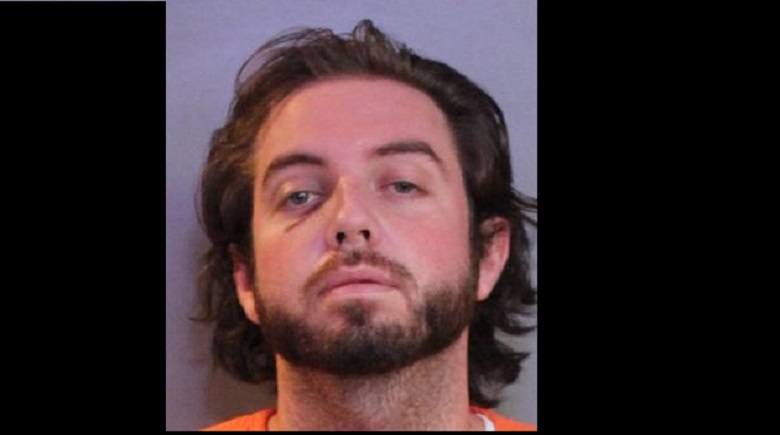 Polk County Sheriff's Office detectives arrest 25-year-old Mark Elortegui of Lakeland, for burglary during a state of emergency, grand theft, VOP, and violation of curfew on Wednesday, September 13, 2017. Elortegui burglarized Dona Julia's Mexican Restaurant located at 5375 S. Florida Avenue in Lakeland, on Tuesday, September 12, 2017, during the state of emergency, and after the midnight to 5:00 a.m. countywide curfew. He stole approximately $300.00 worth of alcohol.
According to the affidavit, deputies responded to an unrelated call of criminal mischief at Wilmington Apartments in Lakeland around 11:51 p.m. on Tuesday, September 12, 2017. Witnesses called PCSO after they saw a suspect yelling and acting erratically in a breezeway at the apartment complex. During that investigation, deputies recognized the suspect as a match that of the suspect seen in video surveillance of the Dona Julia's burglary, including his clothing. Deputies also found property similar to that stolen from Dona Julia's Mexican Restaurant in a breezeway at the apartment complex.
Elortegui admitted to entering the restaurant and removing food and alcohol.
"Thanks to our citizens who continue to call us about suspicious activity, we were able to quickly identify and apprehend Mark Elortegui before he victimizes any more of our citizens or commits more crime." – Grady Judd, Sheriff
Elortegui has a previous criminal history to include: possession of Xanax, trespassing, possession of marijuana, possession of drug paraphernalia, VOP, and DUI.
Mark Elortegui was transported and booked into the Polk County Jail on the above charges.