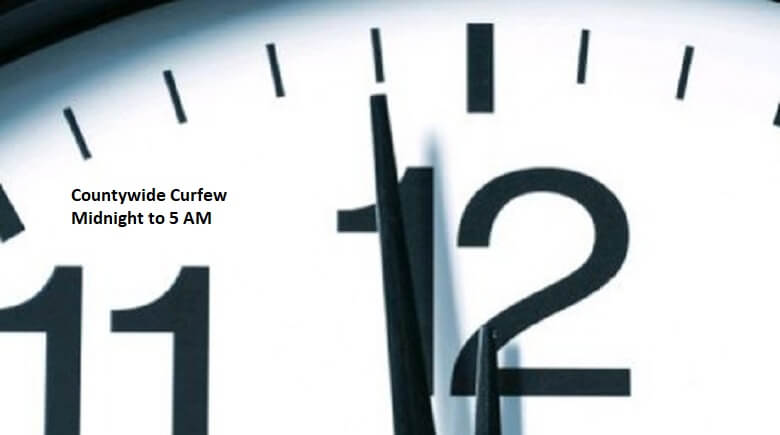 Just a reminder – the countywide curfew is in effect each night beginning at midnight, until 5 AM the following day. We will continue to remind our citizens about this. Of course, there are exemptions, and they include:
1. Essential services, such as fire, police, emergency medical services, hospital services, including services for the transportation of patients, utility emergency repairs, and emergency calls by physicians and other appropriate emergency relief actives;
2. County and municipal emergency management personnel;
3. On-duty military personnel;
4. Media personnel;
5. Persons traveling to and from work, and
6. Any municipality may opt out of this curfew at their discretion.
Be safe, everyone!