Baby Osprey Rescued By Polk County Firefighters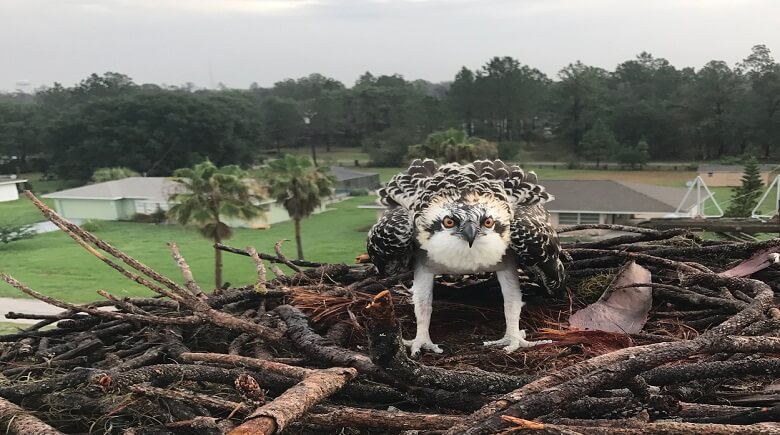 Bartow, Fla. (
June 13, 2017
) —
A baby osprey that fell from its perch was returned to its nest by Polk County Fire Rescue firefighters.
Firefighters were told the juvenile fell from the nest a couple days earlier. Residents who live in Indian Lake Estates were monitoring its progress, but the bird wasn't old enough to fly and needed to be returned to its perch.
The residents then asked the firefighters at Indian Lake Estates station 960 to assist. Capt. Paul Shannon, Engineer Keith Jenkins and Firefighter Tyler Rucker used a bucket truck provided by the Indian Lake Estates homeowners association to reunite the bird to its home.
As crews pulled away, the osprey's parents flew over to check on the juvenile.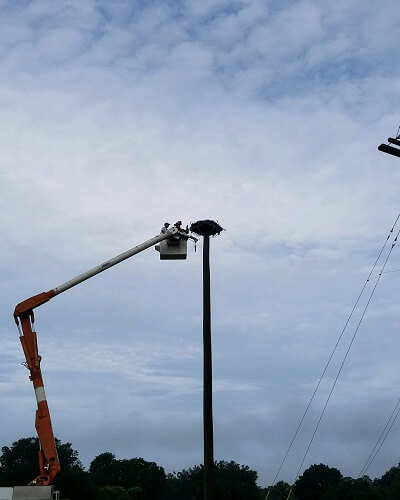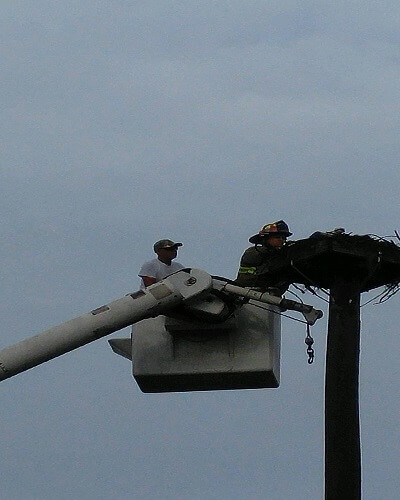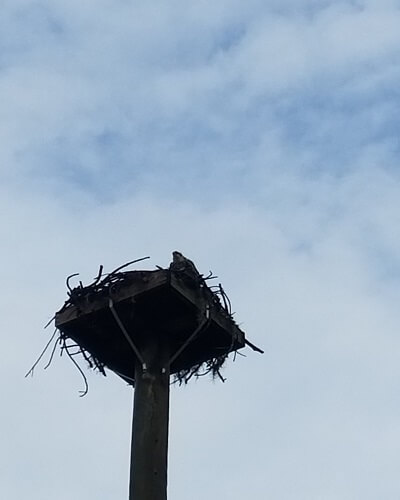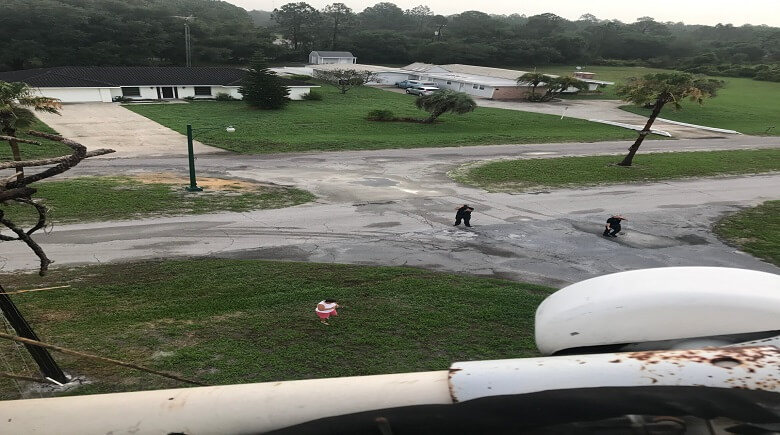 About Polk County Fire Rescue
Polk County Fire Rescue provides Advanced Life Support transport to all residents and visitors of Polk County. It also provides fire suppression, rescue services and fire prevention services to all of unincorporated Polk County and several municipalities of Eagle Lake, Polk City, Mulberry, Lake Hamilton and Hillcrest Heights. Polk County Fire Rescue has nearly 600 full-time employees, responds to approximately 90,000 calls for service each year and covers more than 2,000 square miles. Fire rescue operations have oversight of the department's uniformed EMTs, Paramedics and Firefighters. Polk County Fire Rescue operates 51 fire and rescue stations that are equipped with various apparatus.