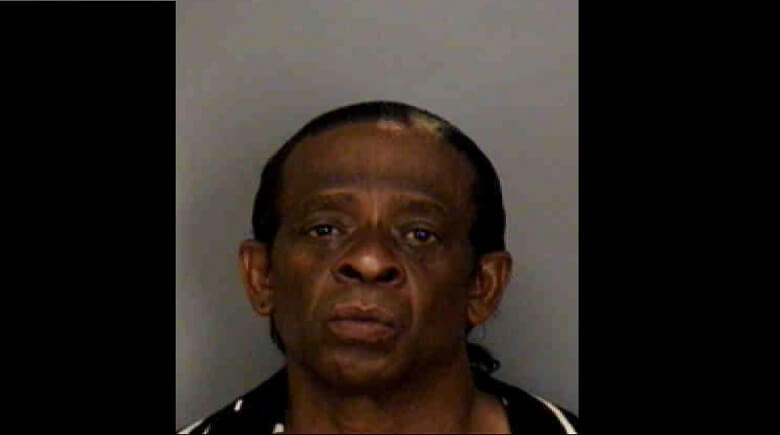 LAKELAND, FL (May 5 2017) – On May 4, 2017 at approximately 9:10 p.m., Jesse Banks, Jr., engaged in a verbal argument with Tommy Lee Engram in the area of 418 W. 7th Street. During the course of the argument, Banks was armed with a folding knife. Without warning, Banks thrust the blade of the knife into the throat of the victim creating a puncture that rendered the victim critically injured. Engram fell to the ground and aide was rendered by concerned citizens.
The Lakeland Police Department responded and upon arrival, officers observed a subject matching the description of Banks given to 911 operators and Banks was detained by officers. A folding knife was located on the ground near Engram.
Detectives later learned that Banks and Engram had been friends for approximately 30 years and were engaged in a verbal argument at the time. Banks had called Engram a series of insulting slurs and names. When Engram attempted to reprimand Banks for the insulting slurs, Banks stabbed him. Banks was interviewed by detectives and admitted to the stabbing. Detective are seeking for any additional witnesses to the incident and they can call Detective Nick Pollice at 863-834-8958.
Banks was charged with 2nd degree Murder and transported to the Polk County Jail and he has a prior criminal history of 13 felony and 8 misdemeanor arrest.
Arrested:  Jesse Banks, Jr., 66 years old, 303 West Bella Vista Street, Lakeland, Florida.
The victim is identified as Tommy L. Engram, 63 years old, 122 West 6th Street, Lakeland, Florida.