Davenport resident Thomas Campo was recognized for his service to country on Friday, March 24
th
.  Volunteers with Cornerstone Hospice and Palliative Care held a Cornerstone SALUTES! ceremony for the U.S. Army veteran and Army Boxing Champion.
Cornerstone SALUTES! is a comprehensive hospice program respectfully celebrating veterans' service to our country, at home and abroad, and providing care that recognizes the challenges unique to military families.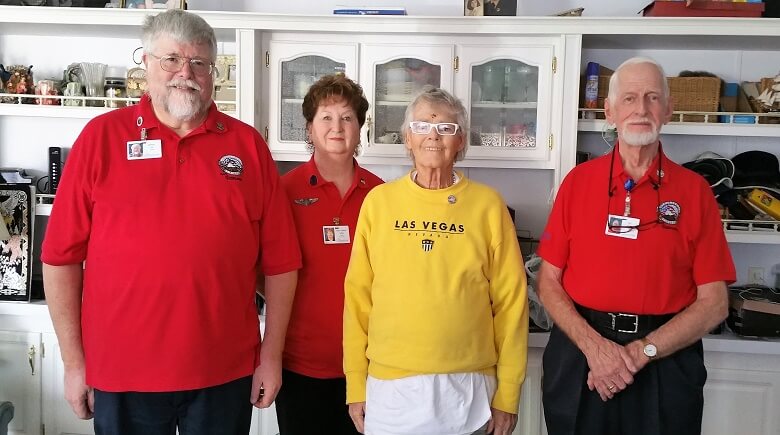 Pictured left to right. Cornerstone Hospice volunteers Jim Uhl, a US Navy Veteran, Debra LaBelle, a US Air Force veteran and Ian Inrig, a Canadian Army Veteran 
(far right) presents Army veteran Thomas Campo with a certificate of honor for his service to nation.