Curtis Gibson for Lake Wales City Commission, Seat 2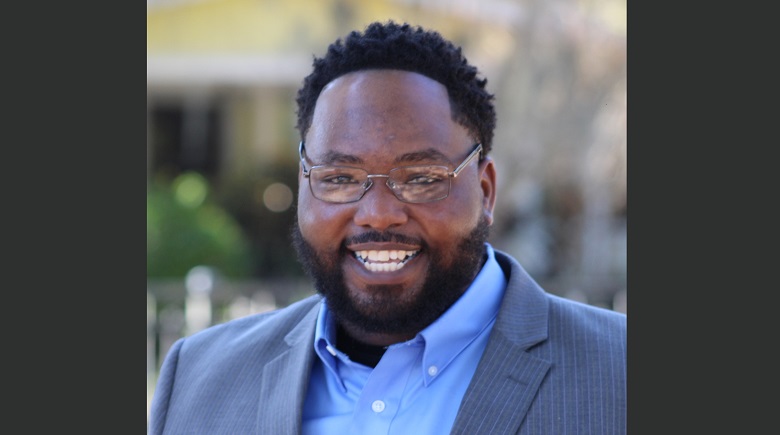 Curtis Gibson is seeking a seat on the Lake Wales City Commission in the April 4 citywide election. We've asked him, and all local candidates, to share their experiences and qualifications with us. His answers are below.
PERSONAL:
Age: 32. After marrying Nakisha Rankins of Winter Haven July 7, we will raise our family of five children, ages 2-14, in Lake Wales. I graduated from Lake Wales High School and the Police Academy at South Florida State College. I have completed coursework for a May graduation from Bryant and Stratton College with a criminal justice degree. I am a Board member and Foundation Chair for Rotary on the Ridge, a member of NAACP and Community Connections Church. I serve on the city's Code Enforcement Board and Police Community Relations Committee and have volunteered as a youth football coach.
CONTACT INFO:
Curtis Gibson for Lake Wales Facebook page https://www.facebook.com/CurtisGibsonLW
Cell phone: 863-589-2173, Email: [email protected].
WHAT IS YOUR OCCUPATION?
Maintenance worker for Polk County School Board and high school wrestling coach. Pursuing a career in law enforcement.
WHY ARE YOU RUNNING FOR COMMISSIONER?
I love Lake Wales and want to help provide positive leadership for a bright future. I want to engage and listen to our community to help create a shared vision we can work together to implement.
WHAT EXPERIENCES OR STRENGTHS QUALIFY YOU FOR THIS POSITION?
I am a positive leader for our future. I care about all people and want to represent the entire community. I am a good listener who will be the citizens' voice and link to city government. I personally will work to get more citizen input and involvement.
WHAT ARE THE THREE MOST IMPORTANT ISSUES FACING YOUR COMMUNITY?
BUDGET ACCOUNTABILITY: We have to keep taxes and debt as low as possible, while still meeting the safety and quality of life needs of our citizens. Nearly two thirds of our operating budget goes to public safety (police and fire protection), which is important. But I want to be a good steward of city funds and ensure any discretionary spending addresses the priorities of our citizens.
RECREATION: The City needs to take more leadership in developing and coordinating a comprehensive and quality recreation program for our entire community. Busy kids are less likely to get into trouble. Recreational opportunities are a quality of life issue we need to address to prosper and grow.
ECONOMIC DEVELOPMENT: I support the city's partnership with the Lake Wales Chamber and Economic Development Council, but believe we must do more to build local business and grow jobs. The entire community needs to come together to make sure Lake Wales is an attractive, business-friendly place with a shared vision for the future.
WHAT WILL YOU DO WHEN IN OFFICE TO HELP MAKE YOUR COMMUNITY A BETTER PLACE TO LIVE AND WORK?
I promise to do my homework and make the best decisions possible for our entire community. I will work hard, be accessible and listen to citizens. I want to work with the full commission to bring people together to help create a shared vision for a positive future. Then I personally will encourage more citizens to get involved in making Lake Wales a better place to live and work.