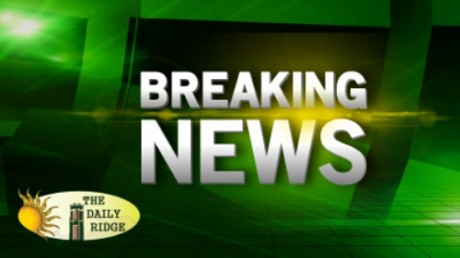 Update: 8:15pm: UPDATE TO SWAT CALLOUT – BARRICADED SUSPECT
Around 2:00 p.m. this afternoon, Thursday, February 22, 2017, PCSO deputies were serving two narcotics search warrants in Lake Alfred at:
*       57 Sunset Circle
*       45 Sunset Circle
*       During a preliminary search of 45 Sunset Circle, deputies took 25-year-old Casey E. Powell into custody – narcotics charges are pending against him
*       During a second and more thorough search inside the house, deputies found a false wall/false room in the master bedroom
*       They tried to pull the false wall back and the suspect who was hiding behind it began pulling it back and refusing to come out
*       He then pointed a long gun at the deputies and fired at them while they were demanding that he show them his hands and come out
*       The deputies returned fire – no deputies were injured
*       The deputies secured the scene
*       The SWAT team was called out to the scene
*       The SWAT and Crisis Negotiation Team continued to try to make contact with the suspect
*       At 5:50 p.m. the SWAT team blew a small hole in the side of the house to be able to see the suspect
*       The suspect was removed from the house deceased
*       The suspect was positively identified as 28-year-old Kevin Johnson – it is unknown at this time how he died; an autopsy will be conducted tomorrow (Thursday, Feb 23rd)
*       He has an active Polk County Warrant for:
o       VOP – Unlawful Sex With A Minor
*       His criminal history includes arrests for:
o       Possession of Meth
o       Possession of Cocaine
o       Sale of Narcotics
o       Possession of Paraphernalia
o       Giving False Info to Pawn Broker
o       Resisting Arrest
The residence, 45 Sunset Circle, belongs to Johnson's parents. Undercover detectives have made narcotics purchases at that residence, which was the probable cause for today's search warrant and investigation.
There are four independent investigations being conducted at this time:
A criminal investigation
An internal administrative review
An investigation by the State Attorney's Office
An investigation on the decedent by the Medical Examiner
Three deputies fired their weapons at the suspect when they were shot at – all three are being placed on paid administrative leave, per PCSO protocol.
–
Update 7:00pm – Sheriff Judd speaking to the media now. The suspect used a rifle to shoot at two deputies serving warrants on Sunset Dr. in Lake Alfred, from a hidden room. Suspect has is dead. Unknown if he shot himself or was killed by deputies. His name is Kevin Johnson. Judd advised media that the suspects mother smashed her phone when deputies asked for it. She has also been arrested. "We are blessed that we don't have one, two or three dead deputies" said Judd.
Update 5:20pm – The Polk County Sheriff's Office is on the scene of a SWAT callout with a barricaded suspect on Sunset Circle in Lake Alfred, who exchanged gunfire with deputies. No deputies were injured. The scene is still active at this time. The suspect is the only person inside the home, and he is armed.
–
Lake Alfred, Florida – According to the Polk County Sheriff's Office they are currently working an active scene in the Lake Alfred area. Official details have not been released at this time. Witnesses advise that the area of Sunset Dr and Lynchburg Rd. The initial call came in around 2:35pm.
Initial reports were of a shots fired, however this has not been confirmed by the Polk County Sheriff's Office. There is a call out for SWAT.
At this time no deputies have been injured and this again is a very active scene and people should avoid the area.