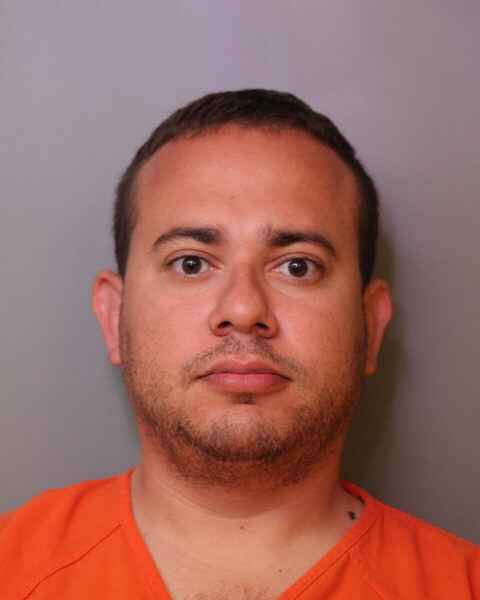 Kissimmee (Poinciana) man arrested for murder
Poinciana, Florida – Polk County Sheriff's Office deputies arrested 29-year-old Daniel Ponce of 423 Mallard Lane, Kissimmee, for stabbing (and killing) 38-year-old Brandon J. Burchett of 580 Finch Court, Kissimmee. Ponce has been charged with 1st Degree Murder and Aggravated Battery with a Deadly Weapon.
According to detectives, at approximately 4:30 p.m. yesterday, Polk County Sheriff's Office deputies along with Emergency Medical Services responded to a stabbing at 580 Finch Court, Kissimmee, Florida. Upon their arrival the victim, Brandon Burchett, was located just inside the doorway to his residence, bleeding from apparent stab wounds. He was transported to Poinciana Medical Center where he was pronounced deceased at approximately 5:15 p.m. Burchett was stabbed with a knife several times in his driveway during a physical altercation with Daniel Ponce. The suspect is a neighborhood acquaintance of the victim.
Based on information gathered by detectives and interviews with witnesses, Ponce rode a bicycle to the front of Burchett's residence and began yelling expletives at the victim when he came outside. Ponce walked into the victim's driveway and assumed a fighting position, holding his fists up and in front of him. Ponce then swung at Burchett, which led to a physical altercation. Ponce then retrieved a folding pocketknife from his pocket, opened the knife, and intentionally stabbed the victim in the abdomen area and arm.
Burchett then ran inside of his residence yelling for someone to call 911 and that he had just been stabbed. Ponce fled the area on a bicycle. Detectives learned there had been some kind of argument between the two on January 27th and Ponce was asked to leave Burchett's residence and that the two had been arguing via text messages. The text arguments led Ponce to Burchett's residence where Ponce asked Burchett to come outside via text.
After the stabbing, while Burchett was receiving medical treatment, Ponce called 911 and stated he was at the intersection of Herron Road and Herron Court, not far from the scene. Deputies arrived and made contact with the suspect, who advised the deputy he had the knife in his right front pocket. The suspect then admitted to becoming engaged in a physical altercation with the victim and stabbing the victim in the course of the altercation. Ponce said he was in fear for his life and stabbed the victim in self-defense.
Ponce's criminal history includes battery domestic violence, possession of drug paraphernalia, and traffic offenses.
Ponce was transported to the Polk County Jail where he is being held on no bond