The collegiate high schools serve juniors and seniors. Students fulfill high school requirements while also earning college credits. In many cases, students graduate with both their high school diplomas and associate's degrees. Attendance at the collegiate high schools is free.

In addition to the Associate in Arts and Associate in Science degree programs, Polk State's collegiate high schools also offer courses that lead to industry certification in computer programming and infrastructure, as well as the health sciences. A pre-teaching academy and enhanced STEM curriculum are also available at Polk State Chain of Lakes Collegiate. Polk State Lakeland Collegiate offers enhanced curriculum programs in leadership and pre­-teaching.

The informational sessions will allow prospective students to learn about the application process, meet with current students, tour the building, and receive tips for preparing for the Post-secondary Education Readiness Test (PERT). To be admitted to the school, students must have a minimum 3.0 grade-point average (un-weighted and cumulative) and a passing score on the PERT.
Sessions will be held: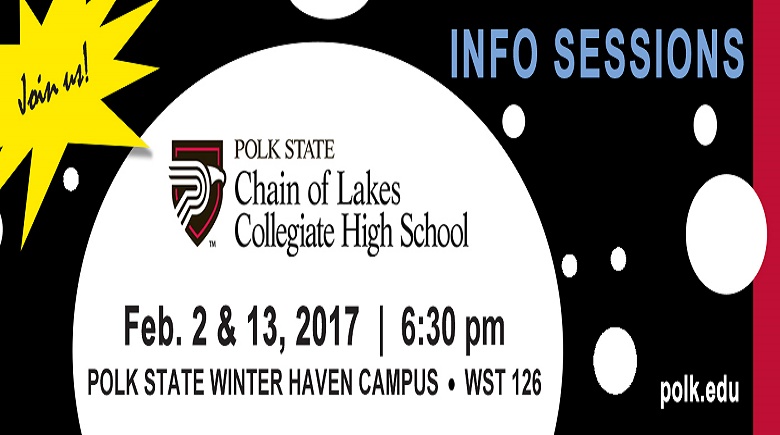 Chain of Lakes Collegiate High School

February 2, 2017, 6:30 pm

February 13, 2017, 6:30 pm

Polk Sate College

Winter Haven Campus, WST 126

For more information, 863.298.6800
Lakeland Collegiate High School

January 31, 2017, 6:30 pm

February 8, 2017, 6:30 pm

February 16, 2017, 6:30 pm

Polk State College,

Lakeland Campus, LTB 1100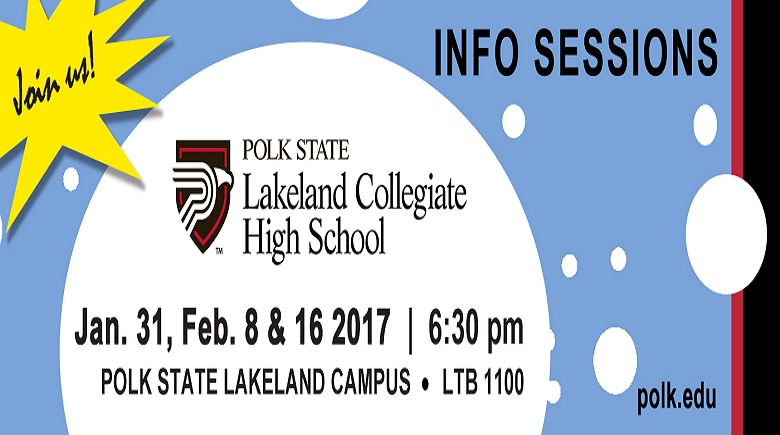 For more information call (863) 669-2322
The application period begins ­­­February 1, 2017.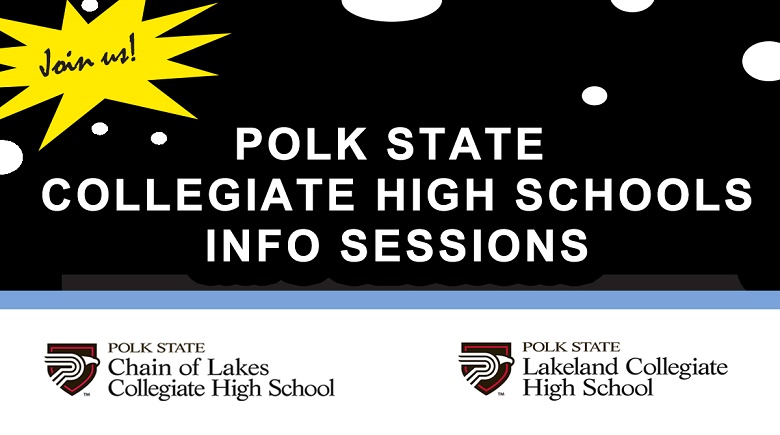 Polk State College operates three public charter high schools, including Polk State Chain of Lakes Collegiate in Winter Haven, Polk State Lakeland Gateway to College Collegiate, and Polk State Lakeland Collegiate. All three high schools allow students to fulfill requirements for their diplomas while also earning college credits.
~Soar Eagles~