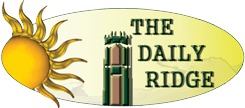 HCSO Press Release
–
Highlands County, Florida – The new year and new administration is off to a record start for the Highlands County Sheriff's Office, which took down a huge grow house operation Friday night.
After several days of surveillance, deputies raided a home at 1301 Bluff Hammock Road in Lorida and found the largest grow house operation ever taken down in the county — 282 plants weighing 2,140 pounds and valued at up to $6.85 million.
Major Mike Brown said the grow house setup was one of the most elaborate he has ever seen and the marijuana seized was ready to be harvested and sold.
"Sheriff Paul Blackman has made it clear that he aims to eradicate all illegal drug operations in Highlands County and last night our Special Operations Unit took a big first step in that direction by taking down the largest and most elaborate grow house in the history of our county.
Over a ton of mature marijuana plants were seized and destroyed.
"This seizure had an estimated street value of over $5 million. Our detectives are to be commended for an incredible job. I am very proud of their work."
According to the Drug Enforcement Administration's Miami Field Division reported drug prices in Central Florida, a pound of marijuana ranges from $1,200 to $3,200, which makes the street value of the marijuana from $2.57 million to $6.85 million.
Frank Delgado-Alejo, 46, who has a Hialeah address, was arrested at the scene and charged with cultivation of marijuana, trafficking in marijuana (over 2,000 pounds), renting or owning a structure for trafficking in a controlled substance and possession of drug paraphernalia. He is being held without bond at the Highlands County Jail.
The grow operation was housed in a 3,500-square-foot, two-tiered aluminum warehouse that was divided into seven insulated rooms filled with high-grade marijuana plants. There were approximately two hundred 1,000-watt high-pressure sodium light bulbs, each equipped with its own ballast and transformer. Each room had a timer for the lights and an irrigation system, as well as a nutrient management system for the crop, dehumidifiers, fans, and a total of 11 air conditioning units, each rated at 10 tons.
Glades Electricity Company also responded to the scene to investigate power diversion to the property and theft of utilities. This investigation is still on-going at this time; additional charges may be forthcoming.