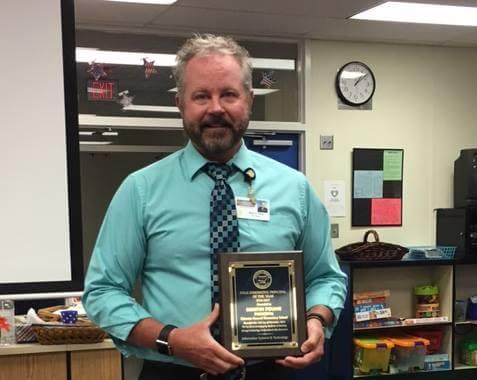 From Polk County School's Facebook Post
Martin Young, principal of Clarence Boswell Elementary in Auburndale, is the district's winner of the 2016-17 Innovative Principal of the Year award!
Mr. Young was recognized for providing resources for his teachers "to push students to think critically, communicate, collaborate and be creative through the use of digital technology … Boswell students take increasingly greater ownership of their own learning as a result of the initiatives put in place."
Classrooms at Boswell Elementary make use of Smart Boards, laptop carts, document cameras and online resources, among other tools. The Innovative Principal of the Year award is a statewide initiative by the Florida Council of Instructional Technology Leaders.