Bok Music teacher Tim Cain invited the Daily Ridge to a recent visit by Master Pianist Dr. Jonathan Reed from Warner University as he volunteered his time to teach a Master Class for 15+ Bok Academy piano students.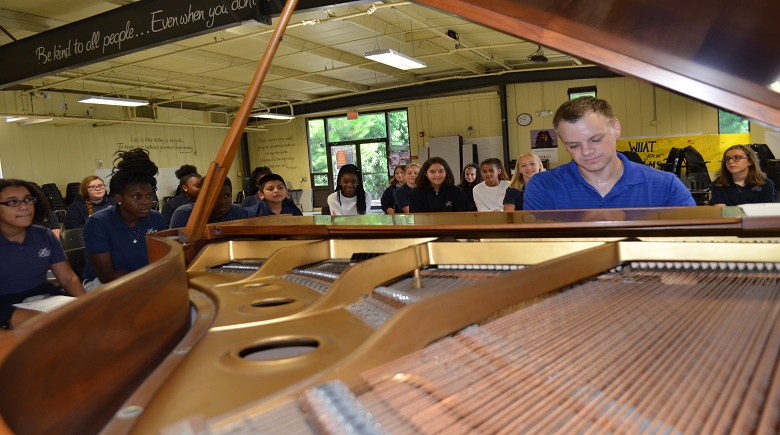 The 32-year-old Indiana native has been playing since age 8 when he learned his first song titled "Engine, Engine #9 and has been playing piano ever since. Dr. Reed is currently the Assistant Professor of Music at Warner University.
He shared his love of music with the students and showed them some key techniques as well as let several students try some hands-on training on the grand piano.
Dr. Jonathan Reed is a graduate of Butler University in Indianapolis, Indiana where he received his B.A; attending Bob Jones University in Greenville, South Carolina for his M.M.; as well as receiving his doctorate (D.M.A.) at the University of Cincinnati College-Conservatory of Music.