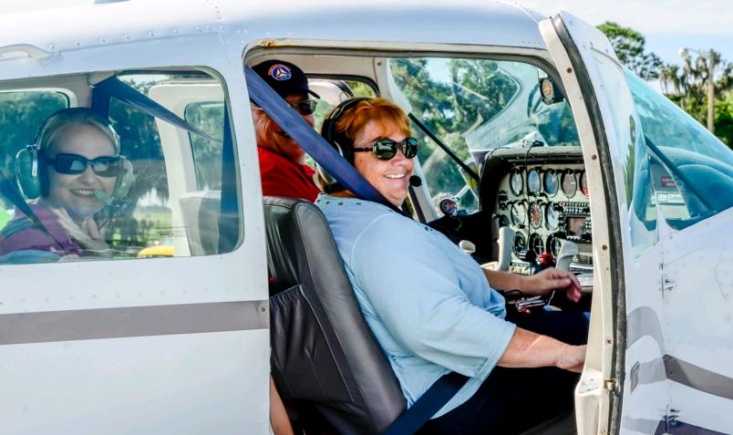 SUN 'n FUN and the Aerospace Center for Excellence (ACE) will be hosting the 4th Annual "Classroom to the Sky" on October 1st for teachers.
This annual meet will run from 8 a.m.-12:30 p.m. and will provide a unique aeronautic learning experience for teachers and also provide STEM lessons (science, technology, engineering and mathematics) that the teachers can take back to their classrooms to share with their students. Instruction is provided by ACE/SUN 'n FUN Educational Director, Richele Floyd.
Teachers can also receive in service points as a benefit for the first time at this year's event.
Attendees will also have a chance to experience and participate in actual flights provided by SUN 'n FUN volunteers.
Cost is $20 per teacher and includes the following:
-Pancake Breakfast
-Ground School for Teachers- STEM Curriculum for your Classroom (Earn in-service points)
-Teachers Fly (Each teacher will get the opportunity to fly in an airplane with a certified pilot, weather permitting)
-Lunch is provided as well
If you are unable to make arrangements for your children (ages 7-12 years old) we are offering a Piedmont Kids Camp (Breakfast included) from 9 a.m. to 1 p.m. on the SUN 'n FUN Campus during our Classroom to the Sky Event. $10 per child attending kids camp.
Sun'n Fun is located at 4175 Medulla Rd Lakeland, FL 33811
For more information on Classroom to the Sky, please contact Richele Floyd at 863-644-2431 or email her at [email protected]