​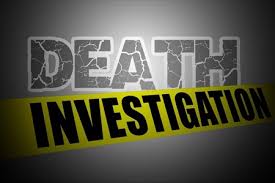 Lake Wales. Florida – On 09/03/2016 the Polk County Sheriff's Office and P.C.E.M.S. received a call in reference to an unresponsive male inside his vehicle at the Lake Wales Mud Hole.
P.C.E.M.S. arrived on scene and determined the male subject, identified as Christopher MelsonOf Bartow, deceased at 1227 hours.
The reportee, stated he was trail riding with his family and drove up on a yellow Jeep Wrangler in the middle of a large mud hole. He observed a white male sitting in the driver's seat, slumped over the center console. Cory stated the window on the driver door was down and the vehicle was running. He thought the male subject was either sleeping or passed out. He attempted to wake the male subject by shaking him. He realized he was likely deceased. He called 911.
Christopher Melson was located inside his yellow Jeep Wrangler, in a mud hole at the area of the 1800 block of Alturas Babson Park Cutoff Road known as the Lake Wales Mud Hole. The vehicle was submerged over the tires, with the driver's side window down. The vehicle's exhaust system was underwater and the vehicle was running at the time Law Enforcement and PCEMS responded.
Christopher Melson's body was checked. There were no signs of injury or trauma.
Interviews with: CJ Markley and Elizabeth Perigo – CJ was the decedent's friend and Elizabeth was his girlfriend. They stated they were all at the Brewlands bar in Lakeland last night. Christopher left at approximately 2300 hours and said he was going to the mud hole. They stated they received a telephone call from the decedent at approximately 0130 hours on 09/03/2016. During the conversation the decedent advised his jeep was stuck and he needed to be pulled out. He was at the Lake Wales Mud Hole. They were not familiar with the area but responded there to attempt to locate him. They could not locate the decedent nor did they contact Law Enforcement. They returned home and slept for a couple hours before returning to the mud hole. When they arrived at the mud hole, law enforcement and E.M.S. were there.
On 9/5/2016 Medical Examiner Dr. Volnikh completed an autopsy of the decedent. There was no trauma noted to the decedent. She pended her determination of cause and manner of death for toxicology.