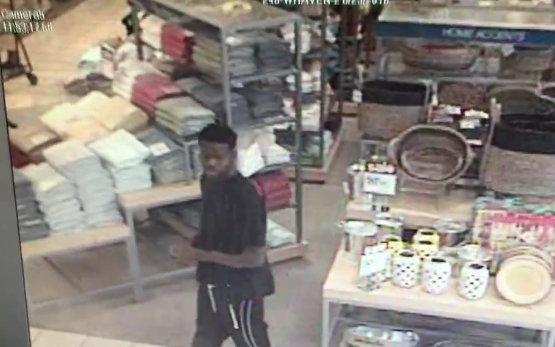 Winter Haven Police needs the public's help in identifying the male in the video after he snatched the purse from a 62 year-old woman who was shopping at Belk's.
On 6-23-16 at approximately 11:53 a.m., the victim entered the store and a short distance inside encountered the suspect.
He approached her and suddenly grabbed her purse that was inside of the cart. The victim was uninjured.
He is a black male, late teens to early twenties wearing a black t-shirt, black basketball-style pants with plaid boxers and slides.
Anyone with information on the identity of this suspect is asked to call Detective Mike Leonard at 863-401-2256 or Heartland Crime Stoppers at 1-800-226-TIPS (8477)
Link to video:  https://youtu.be/IxW0de0TQEw