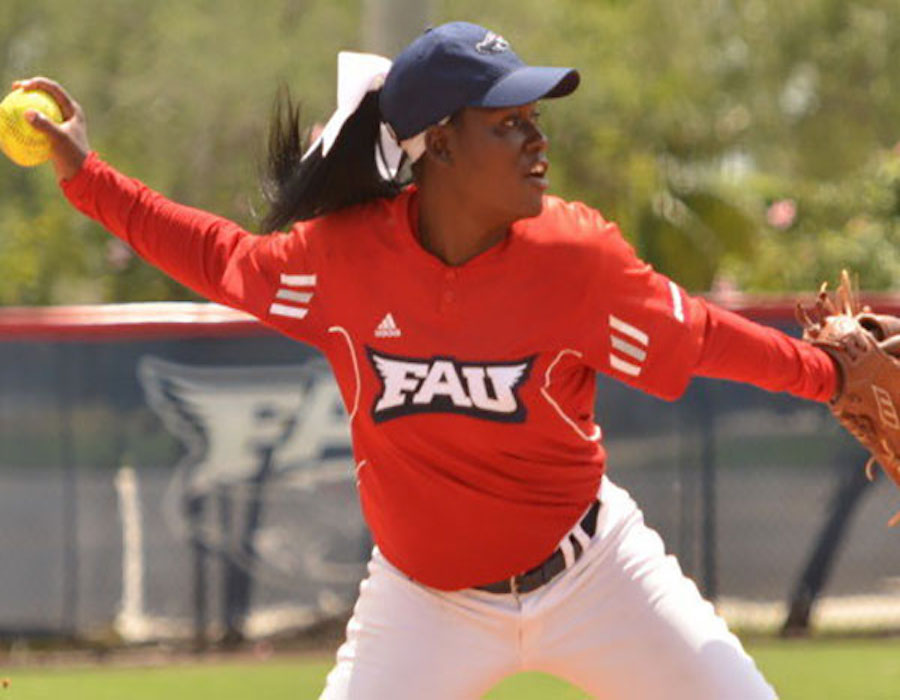 Lake Wales, Florida- Carnesha Thompson, a recent Florida Atlantic University graduate and member of the Owls' softball team has been named a nominee for the NCAA Woman of the Year Award. Thompson is also a graduate of the Lake Wales High School. While at Lake Wales she was named defensive MVP. She is the daughter of  Elena and Carlton Thompson.
The award, which in its 26th year, honors senior student-athletes who have distinguished themselves throughout their collegiate careers in the areas of academic achievement, athletics excellence, service and leadership.
A four-year SAAC member, Thompson served as the Owls' SAAC President during her final year on campus while accomplishing the incredible feat of completing both her undergraduate and graduate degrees in four years, recording a 3.02 G.P.A. in her undergraduate classes and a 3.8 G.P.A in post-graduate work, and leading the Owls to back-to-back NCAA berths and two Conference USA titles in 2016.
The Owls' captain and two-time C-USA Softball Championship All-Tournament team selection finished her collegiate career second in program history with 140 runs scored after leading FAU to its first Conference USA regular-season and tournament titles. A three-time C-USA Honor Roll member from 2014-16, Thompson spent her time outside of the classroom and batting cages volunteering for the "Let's SAAC Hunger" food sport, Habitat for Humanity and the YMCA.
The list of 517 nominees will be forwarded to the Woman of the Year selection committee, which will choose the top 10 honorees in Division I, II and III. The top 10 honorees per division will be announced in early September, with the field being narrowed to three per division later in the month. The 2016 NCAA Woman of the Year winner will be announced at the awards dinner in Indianapolis on Sunday, Oct. 16.