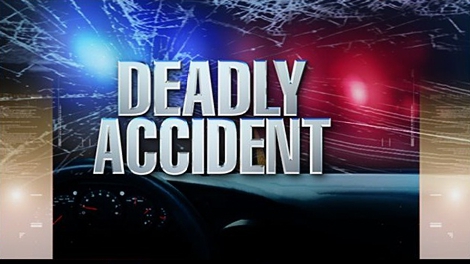 Davenport, Florida – A 43-year-old woman was killed and five others hurt when an SUV overturned on Interstate 4 in Osceola County early Monday morning, according to the Florida Highway Patrol.
Woman, 43, pronounced dead at the scene 5 others, including 3 children, were injured
The crash remains under investigation
A 2004 GMC SUV was traveling east on I-4 at about 6:50 a.m. near mile marker 58, troopers said. For an unknown reason, the driver, 22-year-old Yolivey Paloma-Salvador, of Clearwater, lost control of the SUV and began to swerve, a report states.
The driver wasn't able to regain control of the vehicle, which then overturned multiple times, FHP said.
Paloma-Salvador suffered minor injuries. But passenger Candida Nonthe Pena, 43, of Clearwater, was ejected from the SUV and pronounced dead at the scene.
Four other passengers, all of Clearwater, were injured in the crash: Reina Coello Muthe, 38, and Ider Donu, 1, suffered minor injuries. Vavhir Ortiz, 5, and Lizandra Silis, 10, suffered serious injuries.
Pena, Vavhir and Lizandra weren't wearing seat belts, troopers said.
Troopers are still trying to determine whether Vavhir and Lizandra were also ejected from the vehicle.
The interstate was closed for about three hours as troopers investigated the crash. The crash is still under investigation, and charges are pending.