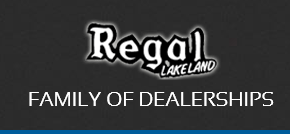 Regal Lakeland is giving away 2 – FREE complete car details for a value of $149.95 each.
Next time you shop for a new car or need service, check out regallakeland.com.
Make sure you tell them you were referred by Dailyridge.com.
Share our social media post to be entered to win this great prize.
More amazing giveaways to come, stay tuned throughout next week.