Tua Pasta Proves 'Molto Bene' at Soft Opening
by James Coulter
Recently, I published an inspiring feature article about Blake Jones, a local chef who overcame his stage 4b cancer and opened his Italian restaurant, Tua Pasta, in Bartow. Jones was generous enough to invite me to the soft opening of his eatery on Saturday evening.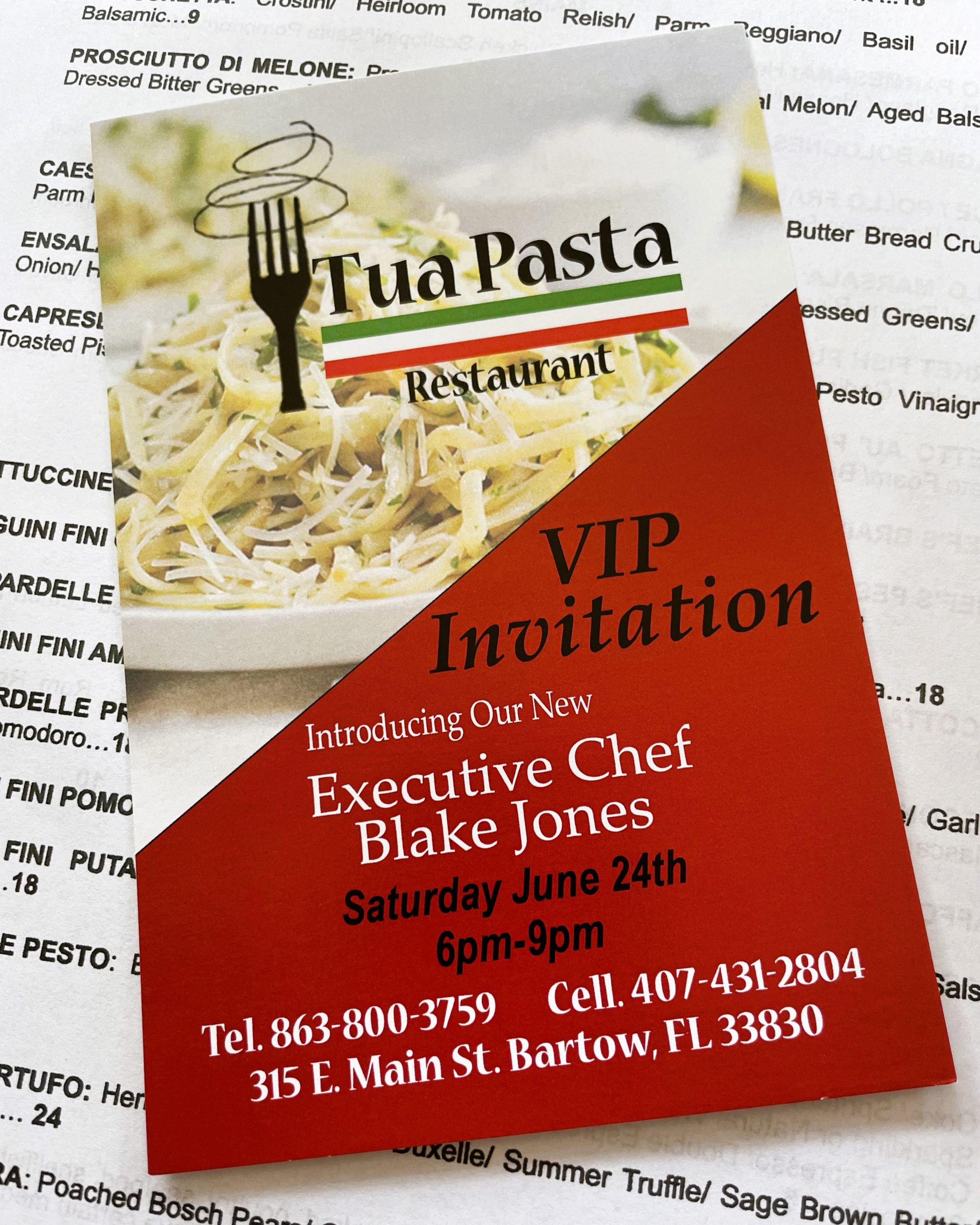 Along with Melanie Brown Culpepper, I graciously accepted the invitation, and after enjoying a lavish eight-course meal with several dozen other guests, I can honestly say Tua Pasta is a welcome addition to Bartow and a must-visit eatery for anyone seeking fine Italian cuisine.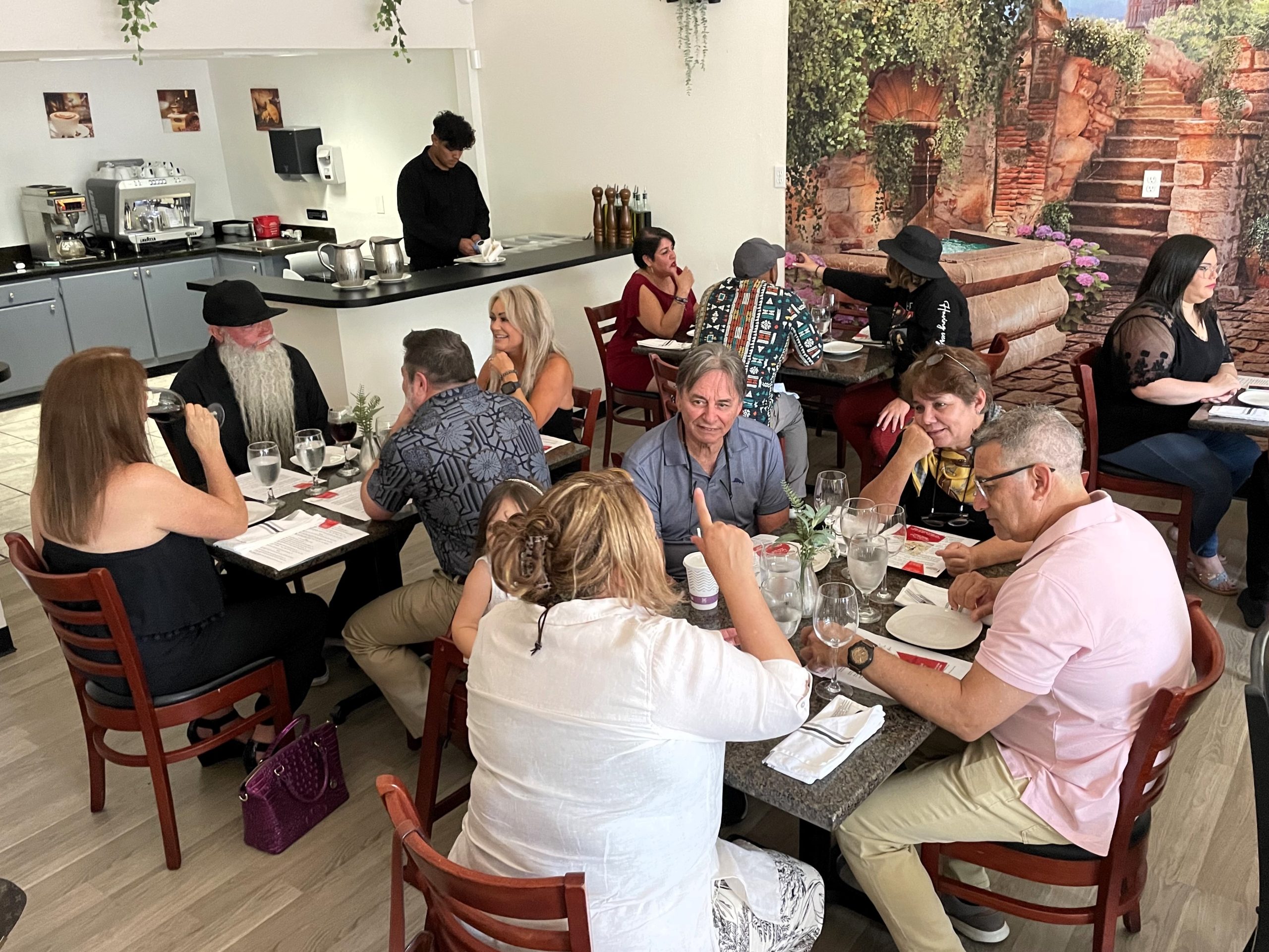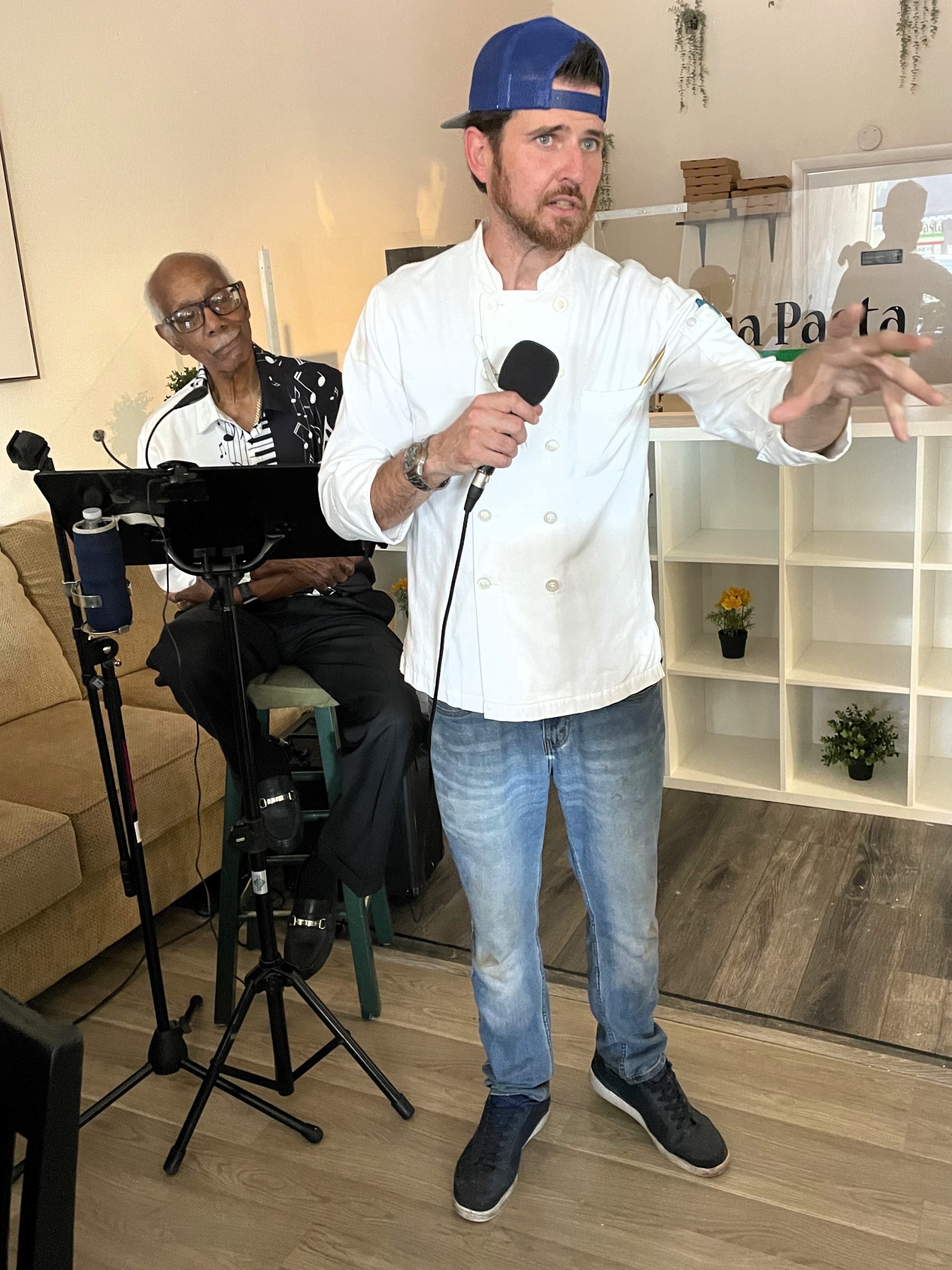 When I arrived that evening, I had the privilege of sitting at a window seat with a scenic view of Main Street in Downtown Bartow, which basked in the golden glow of the sunset and faded to twilight with the brilliant luminescence of the streetlights. Truly a romantic setting ideal for a romantic evening, even if you are dining alone.
I and several dozen other guests enjoyed a profligate eight-course meal that evening, showcasing Tua Pasta's fine selection of Italian cuisine. Dinner began with a serving of wine. I wish I could comment on the wine selection, but as I am a teetotaler, I settled for the citrus-infused water, which, in my opinion at least, proved equally refreshing.
Next came the appetizers. First, was the Focaccia, oven-baked Italian bread prepared with herbs, oil, peppers, and cherry tomatoes. The veggies added a refreshingly moist texture to the bread, which tasted flavorful but admittedly, was a bit dry and cakey for my tastes. I suppose it would have tasted better with a dipping sauce rather than on its own, and I assume the intent was to consume it with your pasta dish. Otherwise, it was decently satisfying.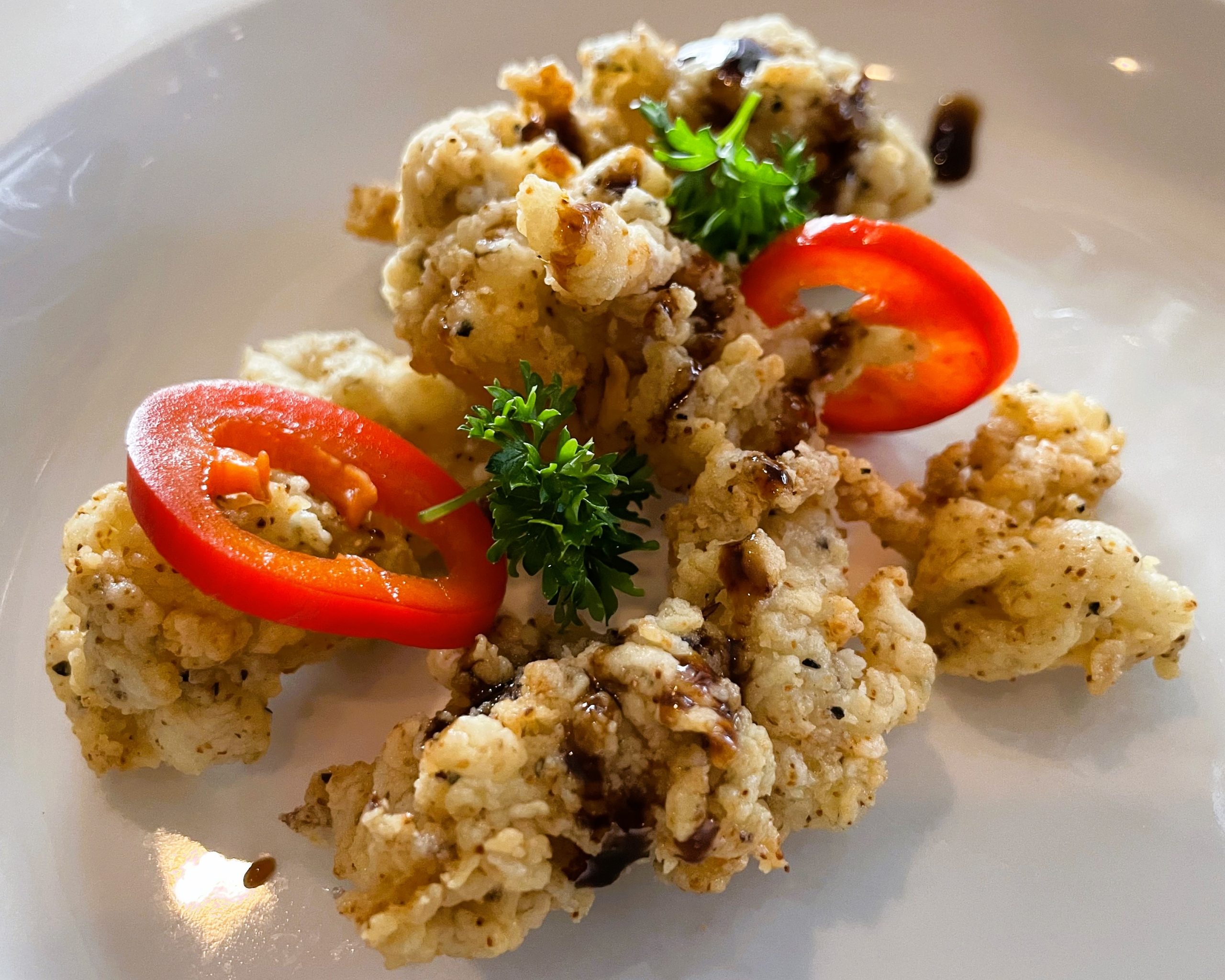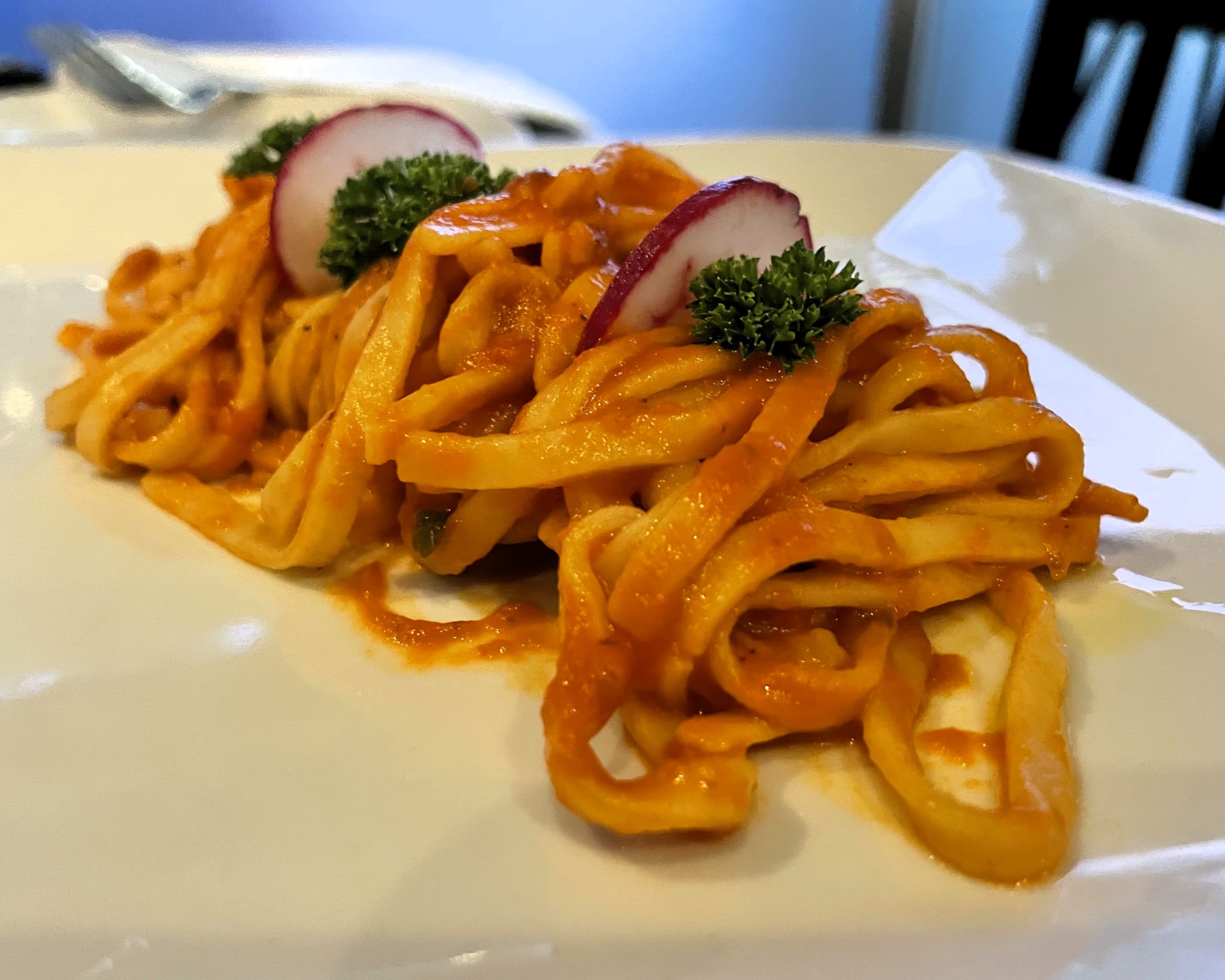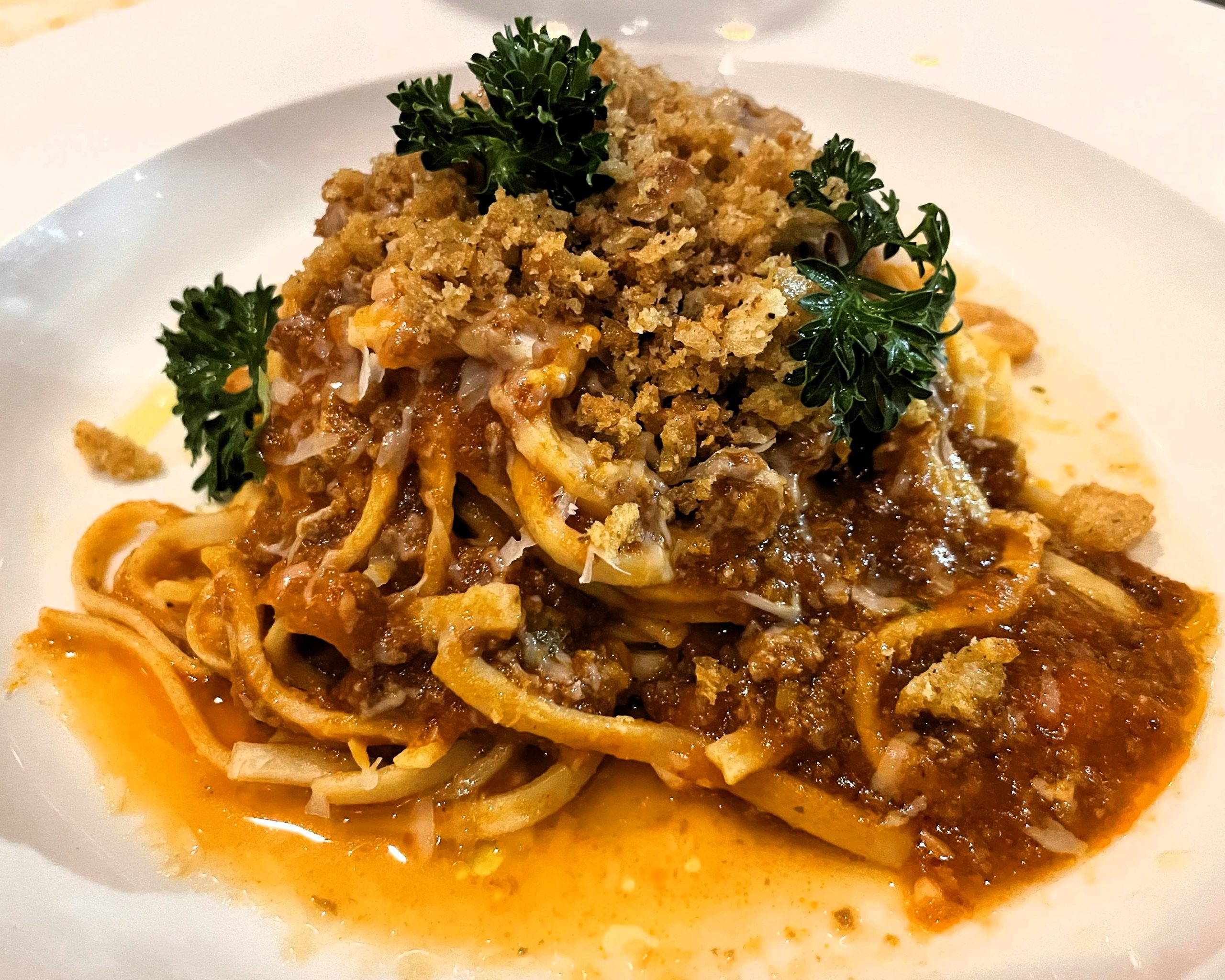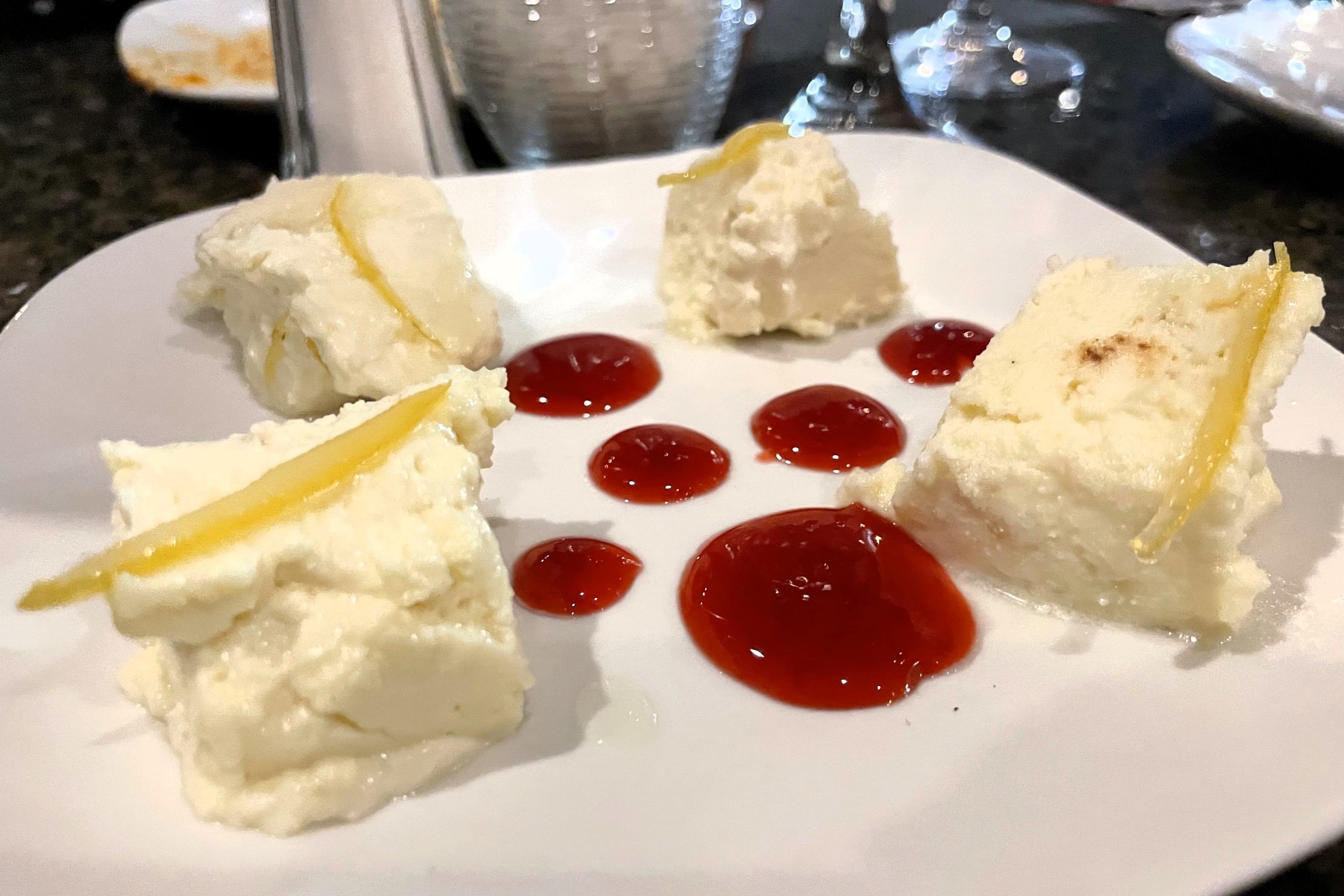 The other appetizers included bruschetta and calamari. The bruschetta was toasted crispy to perfection, neither too hard or stale nor soft and spongy. The heirloom tomato relish tasted sweet and refreshingly moist, and the balsamic vinegar added a nice tang.
As for the calamari, as someone who has never eaten squid before, I can safely say the appetizer was battered, fried, and seasoned so perfectly that I could hardly tell it tasted like squid. The dipping sauce and peppers added a nice spicy kick—and anyone who knows me knows I love when food turns up the heat.
Next came the house signature salad: Ensalati di Tua Pasta, a selection of greens drizzled in an herb vinaigrette and topped with house honey crisp. The vinaigrette was savory and the crisp topping added a delightfully pleasant "crunch" to the salad. The crisps were present on most of the dishes, and I honestly do not know why more eateries do not incorporate such a topping, since it seems preferable to adding large chunks of breadcrumbs that require equally large bites to eat.
The main courses included two servings of pasta: Linguini Fini Pomodoro and Feticunni Bolognese, served with tomato and meat sauce respectively. Both had a flavorful, savory tomato base, but, as a meat lover, I prefer the meaty texture of the meat sauce. And, as with the salad, the crisp topping and radishes added a delightfully pleasant "crunch."
Finally, our dinner concluded with dessert: cheesecake with candied lemon and raspberry syrup. The cheesecake itself had a delectably soft and creamy texture, the lemon balanced the sweetness with an acidic tang, and the syrup proved a nice sweet touch. Overall, it was a nice way to end dinner.
Admittedly, this was not the first time I tasted the food prepared by Chef Blake Jones. During our interview for the feature article, he treated me to samples of the bruschetta and pasta. His food certainly tastes like someone with nearly 20 years of experience under his belt, and it most certainly makes him more than deserving to assume his new role as executive chef of Tua Pasta.
The pasta itself is prepared on-site. The pasta machine is set up near the dining room, which I can assume offers a nice view of the pasta is freshly made—though the machine was not in use during our soft opening dinner. Nevertheless, Tua Pasta is not shy to reveal to its customers that its pasta is prepared homemade fresh.
Is there a downside to the new eatery? The only real nitpick I can offer is the prices. Most of the menu selection ranges between $15 to $35. Considering other eateries, it seems on par with such fine dining, though in our current age of inflation, I can understand why some people would save such a dining experience for special occasions. The setting certainly lends itself to a romantic evening dinner.
Overall, Tua Pasta serves excellent Italian cuisine prepared from only the freshest ingredients and within an idyllic dining setting. Anyone craving fine Italian dining above that of the average pizzeria should certainly give it a visit next time they're in Bartow.
Tua Pasta is located at 315 E. Main St. Bartow in Bartow, FL. For more information, visit their website at: https://www.facebook.com/profile.php?id=100089288324817