Former PSCO PIO Retires After 28 Years of Service
by James Coulter
Donna Wood has worn many hats at the Polk County Sheriff's Office. She was a Crime Prevention Specialist Administrator, an Administrator for Victim Advocates, Public Information Officer and even Crossing Guard Administrator. Now she will be hanging up her hat and retiring after spending over 28 years in service to Polk County.
Having worked at the same agency for nearly three decades, Wood knows that the only way to get the most out of such a long career is to put as much of your own heart and soul into it. After all, you can only get back what you put in, she said.
"It is like a bank account in any career, especially in law enforcement," Wood said. "You have to make efficient deposits frequently and sufficient deposits, if you want to make a rewarding withdrawal. I feel like I have. I feel like when I walk out the door on Monday, I will have cashed in on one of the most amazing adventures and opportunities that I could have ever hoped for."
Wood was born and raised in a small unincorporated town in Alabama. Growing up, she knew many law enforcement officers and grew to admire them and their service. One particular state trooper, Willis Nichols (nicknamed by her as Mr. Red for his red hair), had the honor of escorting Coach Paul "Bear" Bryant onto the field before and after football games.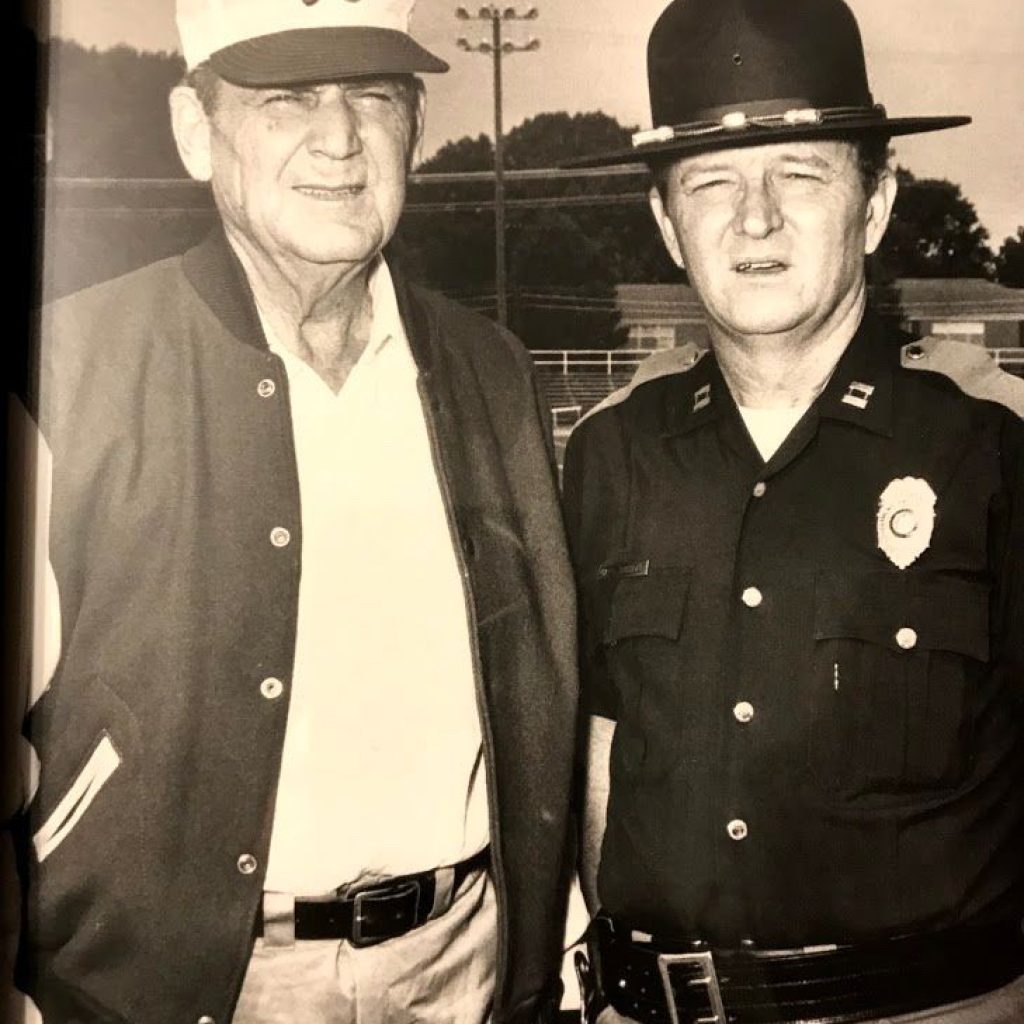 "It was always really fun to know the state trooper that you see on TV that walks around with the famous football coach," she said.
Being surrounded by many good officers as role models inspired her to pursue a career in law enforcement. She even had the opportunity to join the Tuscaloosa Explorer Post as a teenager and perform errands and odd jobs for the local police department.
After graduating high school, she married her husband and raised their children as he attended the University of Alabama. After his graduation, they moved to Florida in 1981 where he assumed a role at the phosphate industry.
Wood was encouraged by her husband to pursue her own education and career. She attended the University of South Florida where she earned a communication public relations degree. During her final year in college, she even had the opportunity to intern at the Polk County Sheriff's Office.
When she applied for the PSCO, she was interviewed by Grady Judd himself, who, at the time, was serving as a Major. Initially, she wanted to become a public information officer. However, another position in crime prevention became available which she worked in for three years.
A few years later, she was promoted to administrator of the school crossing guards. Her position allowed her to grow an appreciation for their line of work. She considers them "guardian angels" tasked with the responsibility of ensuring children cross the road safely to home after school. She later became the administrator for crime prevention specialist and victims advocate.
"We were just out and about all the time, making sure our community knew what it took to keep ourselves safe; and, of course, help the individuals who have been victimized by crime," she said. "It was a wonderful opportunity to get to know our residents even more, to see how hard our deputies and the rest of our agency works to protect the vulnerable and find themselves victimized by crime. That is an honor to have served in that capacity knowing how hard they have worked and continue to make sure they are enjoying as much of the safety as they can."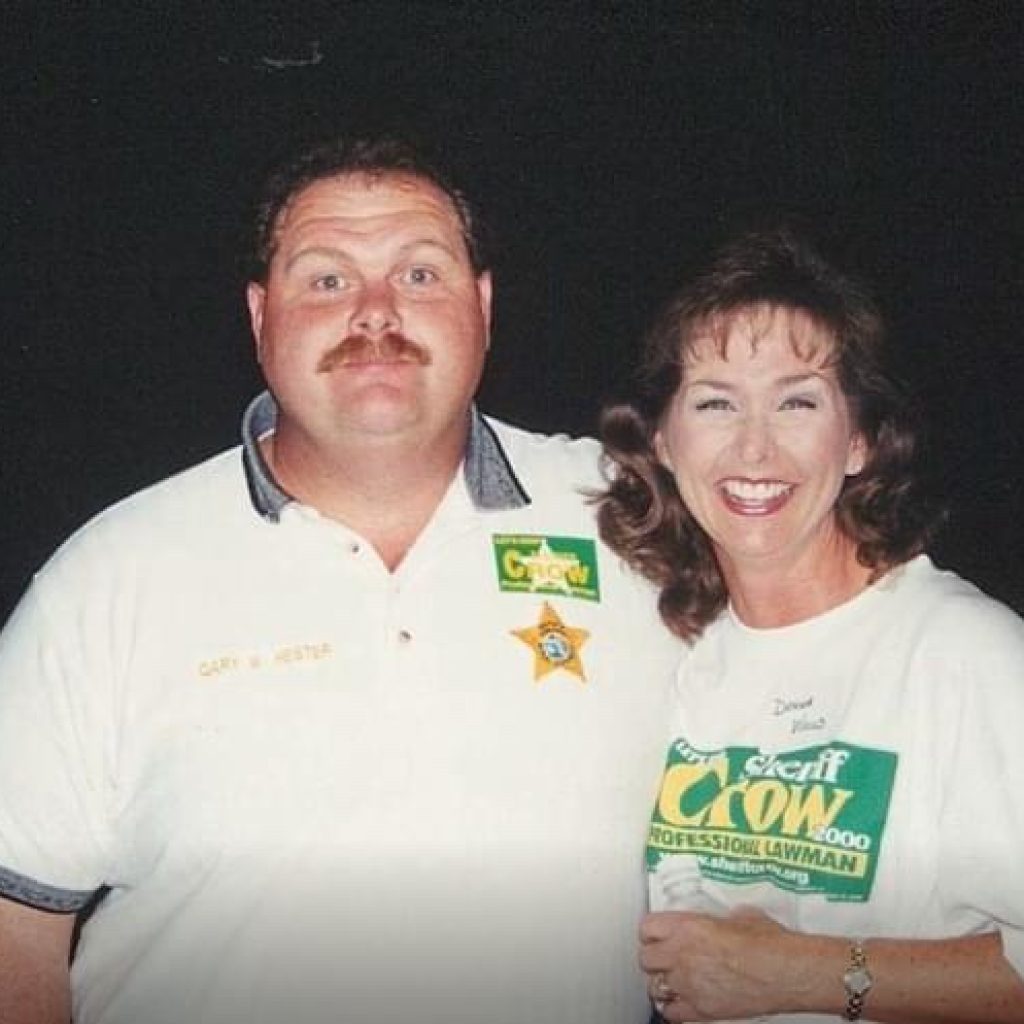 She earned her Master's degree in Organizational Development and Leadership while working for the PCSO.
Eventually, in 2006, she assumed her dream role as a full-time public information officer. Through her position, she relayed information to local media and ensured the information she shared was accurate and expedient. Being able to work alongside local newspapers and media outlets to share vital information with the community was an honor, she said.
"Donna is such a good friend–we have worked closely together pretty much since she started here. She was a great public information officer–working with her was always a blast. She's a terrific writer and communicator. She's warm, kind, and has a natural sense of humor that makes her fun to be around. I'm so happy for her!" said Scott Wilder, Director of Communications at Polk County Sheriff's Office and Donna's direct supervisor for many years.
"That was a great opportunity, getting to know local media, and finding out how important it is to share breaking news and involve our community in helping to solve crime," she said. "That is a huge, huge benefit to working closely with both the community and the media, having that many more eyes and ears out there to help stop things before they get out of hand, or before someone else has been victimized. That is crucial to me." said Wood.
Carl Fish, Co-Founder of the Daily Ridge, remembers working alongside Donna upon starting his media organization 17 years ago. She always proved helpful and professional in relaying information to the Daily Ridge, even when it was still starting out. Her willingness to aid them, even as a fledgling media company, always stood out to him.
"She was always very open and inviting to us," he said. "Nobody had even heard of us, and yet they treated us as if we were any large organization like Bay News 9 or Sun Newspapers or The Ledger. They treated us with respect, and we treated them with respect back. I think that is why we have a great relationship with them. But Donna was very open and friendly from day one…she treated us like professionals and we really appreciated that."
In 2017, her mother was moved from Alabama due to failing health. By next year, Wood knew that she could not work a fulltime job as a PIO and look after her mother's health, so she assumed a position the Organizational Development Manager. As of today, Monday June 5th, she is retiring after over 28 years of faithful service.
"I may not have become an actual cop, I may not have actually had a gun or a car, but I have got as close as you could getting to know these people," she said. "I cannot say enough nice things about this agency. They have been a second home, a second family to me."
While Wood has many good stories about police cases, her most interesting involve residents naming their pets after the Honorable Sheriff Grady Judd. She has taken plenty of pictures of dogs and cats, but perhaps her most interesting experience was with a lady who named two pet rats "Grady" and "Judd."
Her fellow staff she considers more than fellow workers. They have become like a family to her. Having come to know them personally, she knows they only have the best interests of the community at heart, especially during a time when law enforcement has become the target of cynicism and skepticism.
"Over these last few days, I have been treated like royalty there all just so kind, so supportive," she said. "I am so humbled and so honored to have worked alongside them. Obviously, getting to work alongside America's sheriff and having spent time around him in crime scenes and getting him ready for new conferences, and getting to know him over the 28 years has been a huge honor. I can tell you this, Polk County cannot do any better than to continue to keep him in office. I am so grateful for every opportunity I have been afforded."
America's Sheriff, Grady Judd, had this to say about his colleague and friend Donna Wood:
"Donna is one of those amazing people who make you feel at ease and loved from the first time you meet her. She's kind and caring and passionate. I've known her and worked with her for 28 years–what first started as a professional/collegial relationship turned into a friendship. We are a better agency and a better county for her dedicated service for all these years."