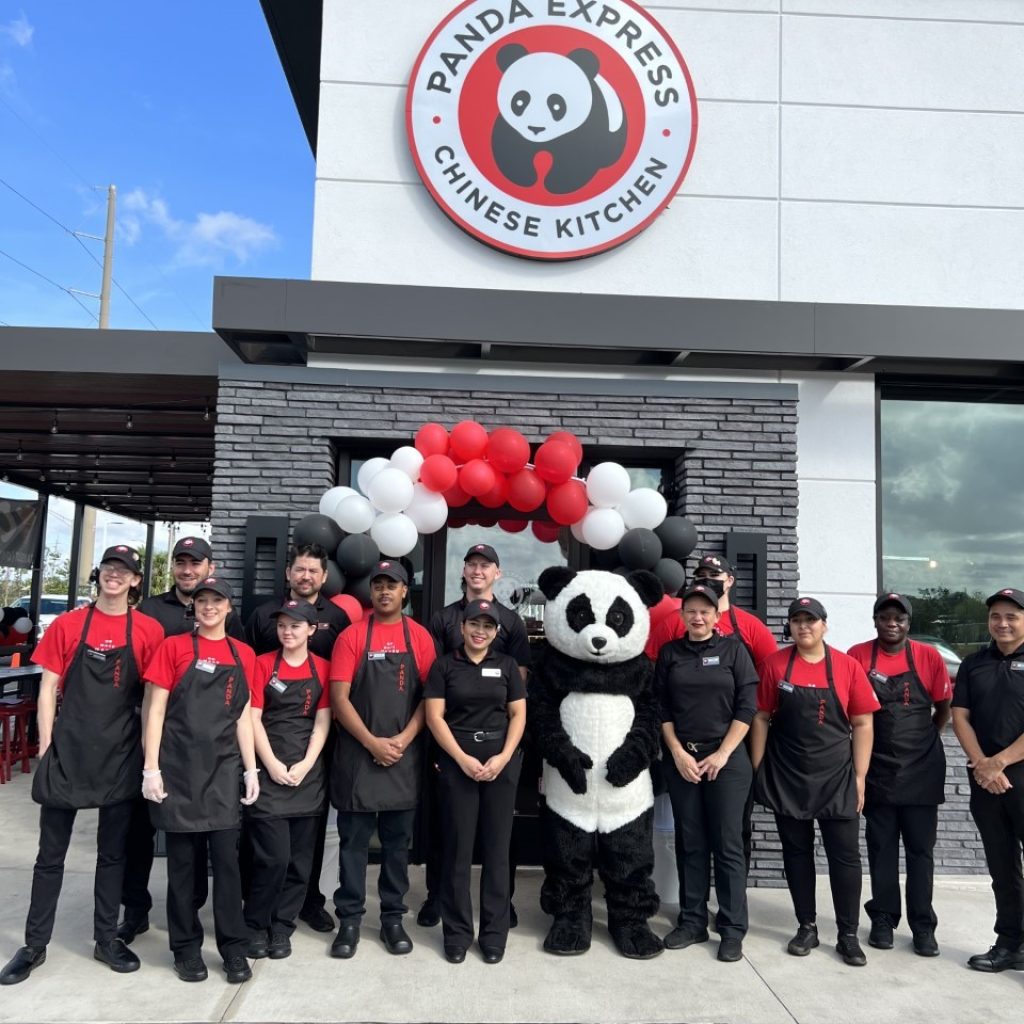 by James Coulter
If you're hungry for orange chicken with fried rice and fried wontons, there's a new place in Lakeland where you can satisfy your craving for Chinese food.
Located at 5270 US Highway 98 S, the new Panda Express location serves all the Chinese fast-food favorites, from their signature Orange Chicken to their brand-new Sizzlin Shrimp.
Panda Express celebrated the grand opening of their new location with a ribbon cutting last Thursday, hosted by the Greater Lakeland Chamber of Commerce.
"We are excited to have another Panda Express location in Lakeland," said Faith Carr, Director of Convention & Visitors Bureau. "As a family-owned business, their commitment to the community is a strong as their commitment to high quality food."
"Being that Panda Express is a common name in the community, we believe that this new location will be great benefit to those who commute nearby," she continued. "We expect Panda Express to serve hungry patrons of the Lakeland community for years to come."
Panda Express is located at 5270 US Highway 98 S, Lakeland, FL 33812. To place an order, visit https://order.pandaexpress.com.