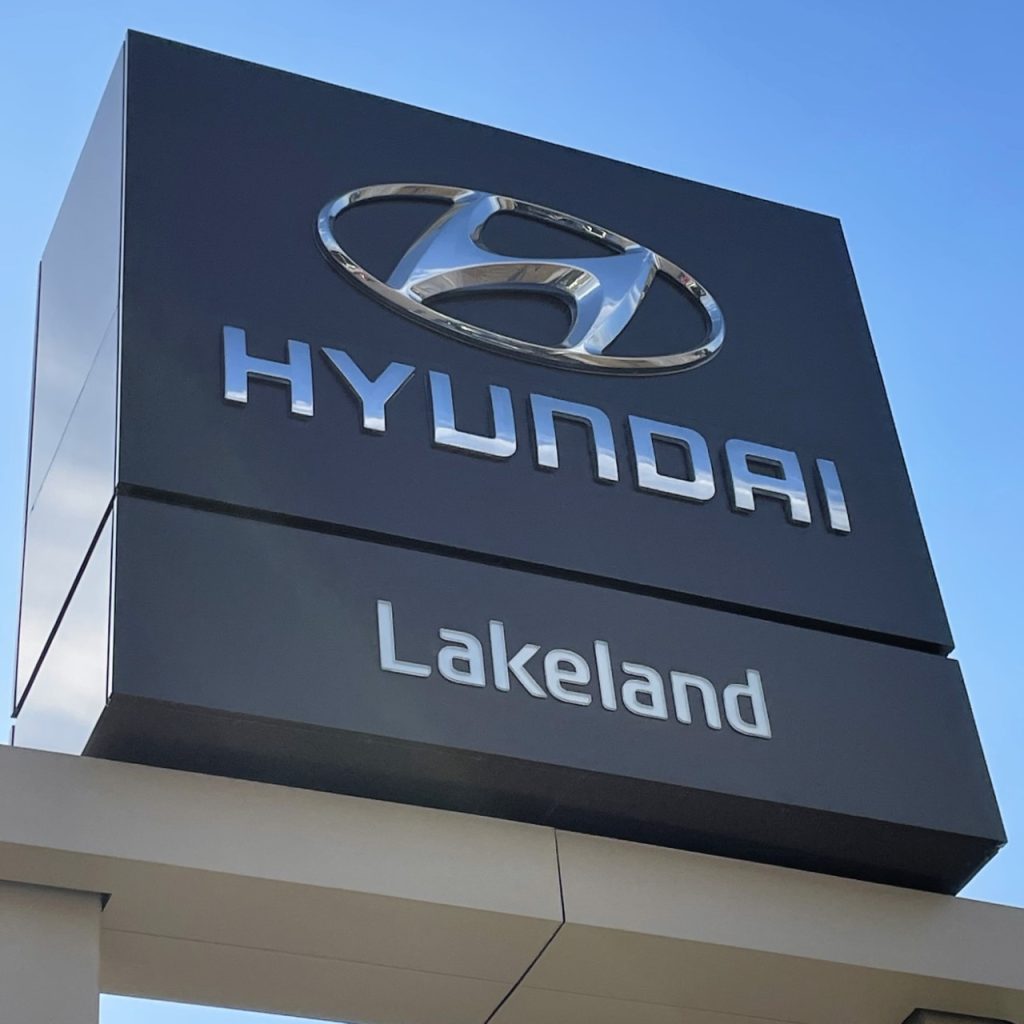 by James Coulter
Need a new car? Looking for a Toyota, Hyundai, or Genesis? You can shop for all three brands at the newly-refurbished Lakeland Automall. Just as with their old location, they remain dedicated, as their website states, to "convenience, savings, and selection."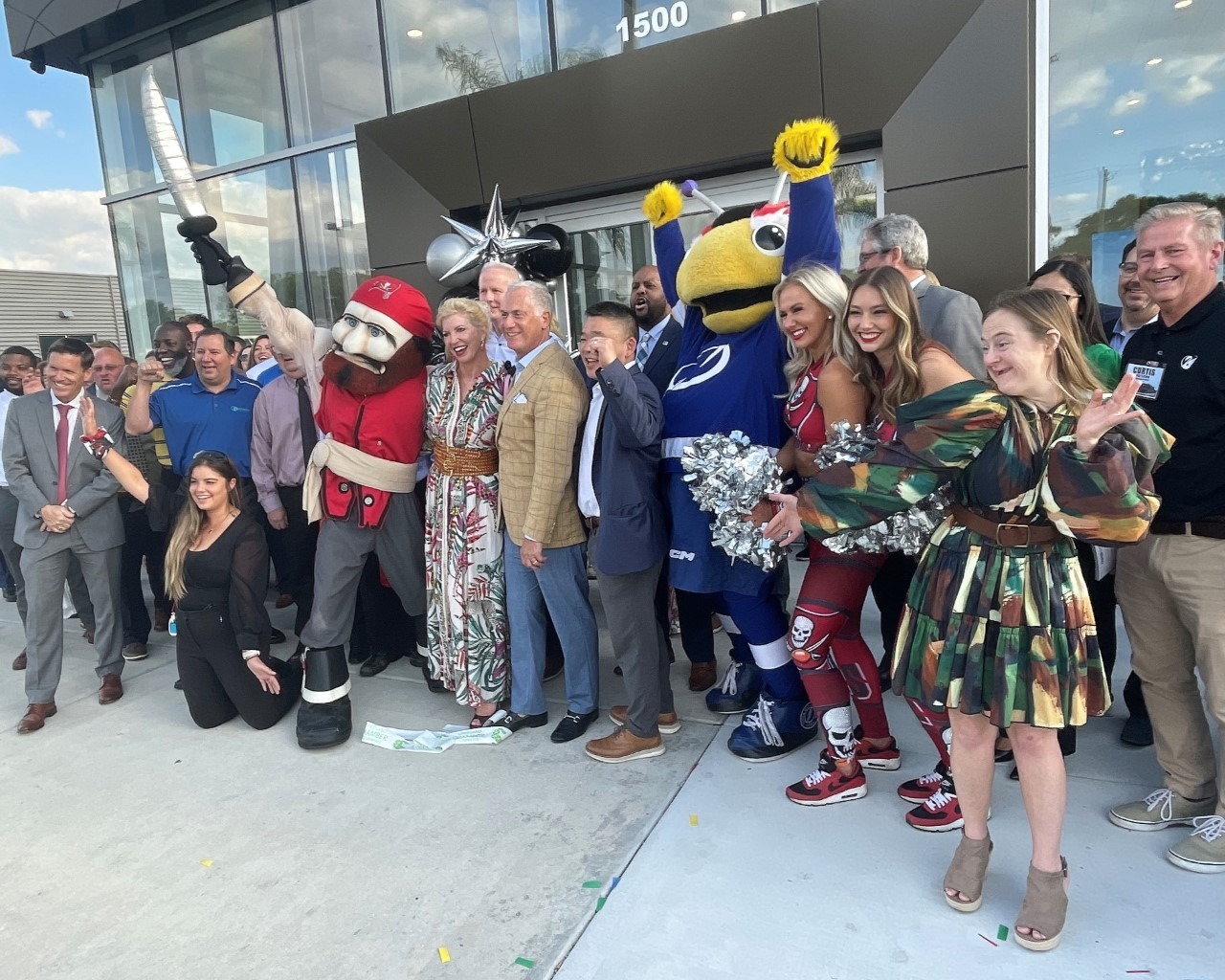 At Lakeland Automall, not only can you expect a diverse selection of Toyota, Hyundai, and Genesis brand vehicles, but you can also expect "exceptional service" with sales focused on your personal needs and finances.
"When it comes to the vehicle you drive, never settle for anything but the best. We believe that everyone should be treated like a guest in our home," their website states. "This philosophy translates to exceptional service, money-saving specials, and the latest Ford, Hyundai, and used car vehicle inventory selections to its Orlando, Tampa Bay, FL area customers, backed by outstanding service."
Lakeland Automall relocated their Lakeland Hyundai facility into the former Lakeland Mazda building, all while completely remodeling their 1500 property. As the Lakeland Chamber reported: "For over a year and a $2M reinvestment. [they have] updated the facility with the latest technologies including 2 public access EV fast charging stations, an expanded three-lane service bay and completely remodeled sales and service showrooms."
Lakeland Automall celebrated the grand opening of its newly-refurbished facility with a ribbon-cutting ceremony hosted by the Lakeland Chamber of Commerce on Wednesday.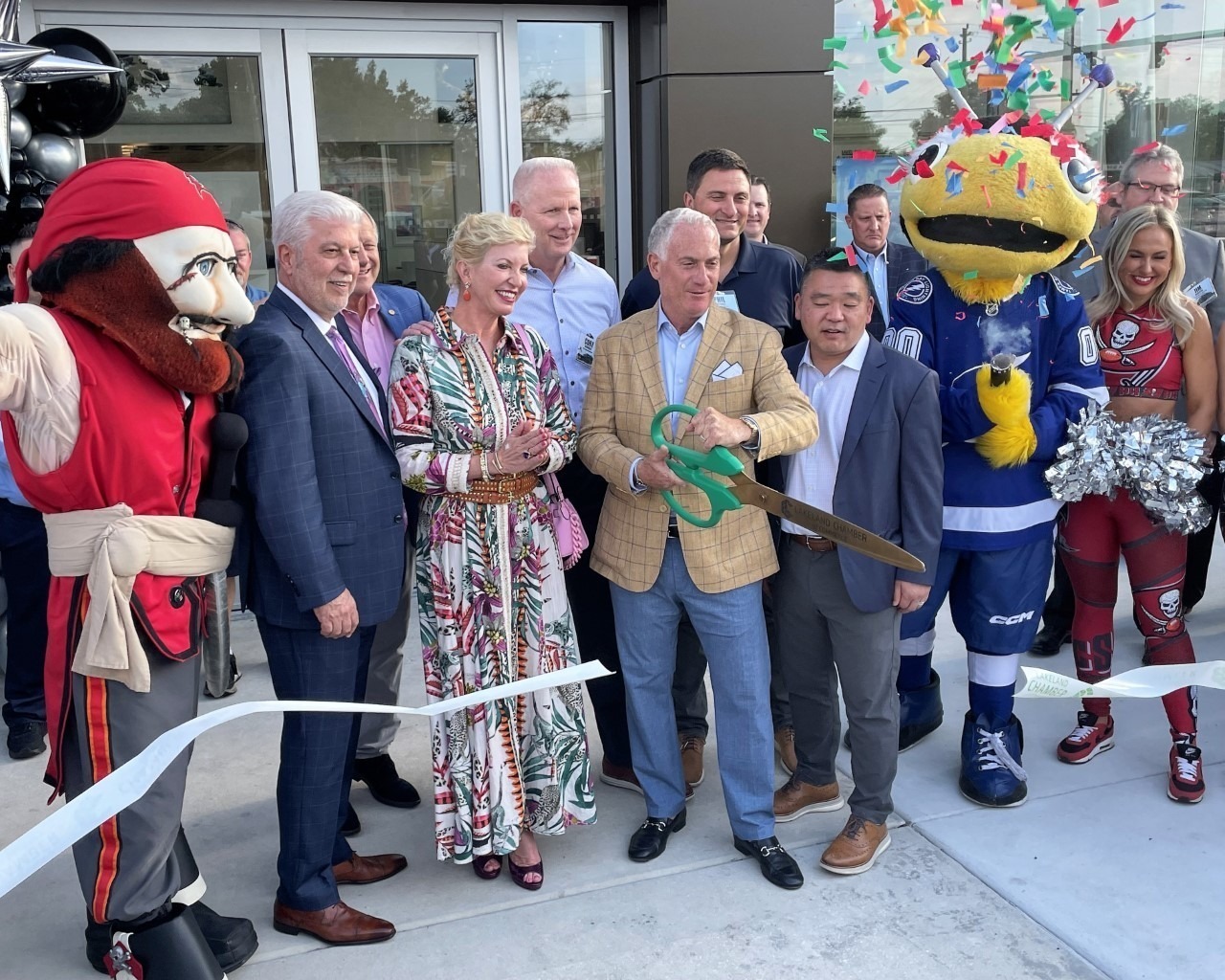 Over the past year, the facility has undergone its journey towards a complete remodel of its property. Owner Greg Balasco owes their success to their committed staff who have remained steadfast throughout the entire process. Their next venture, he announced, will be to transform their old Mazda building into Genesis.
"In the end, what we see is absolutely beautiful," he said. "I am proud to be here with everyone here. I am proud that we pulled this off and got everything done. It has been a fun experience. I am glad it is done…Thank you for supporting us through this long journey."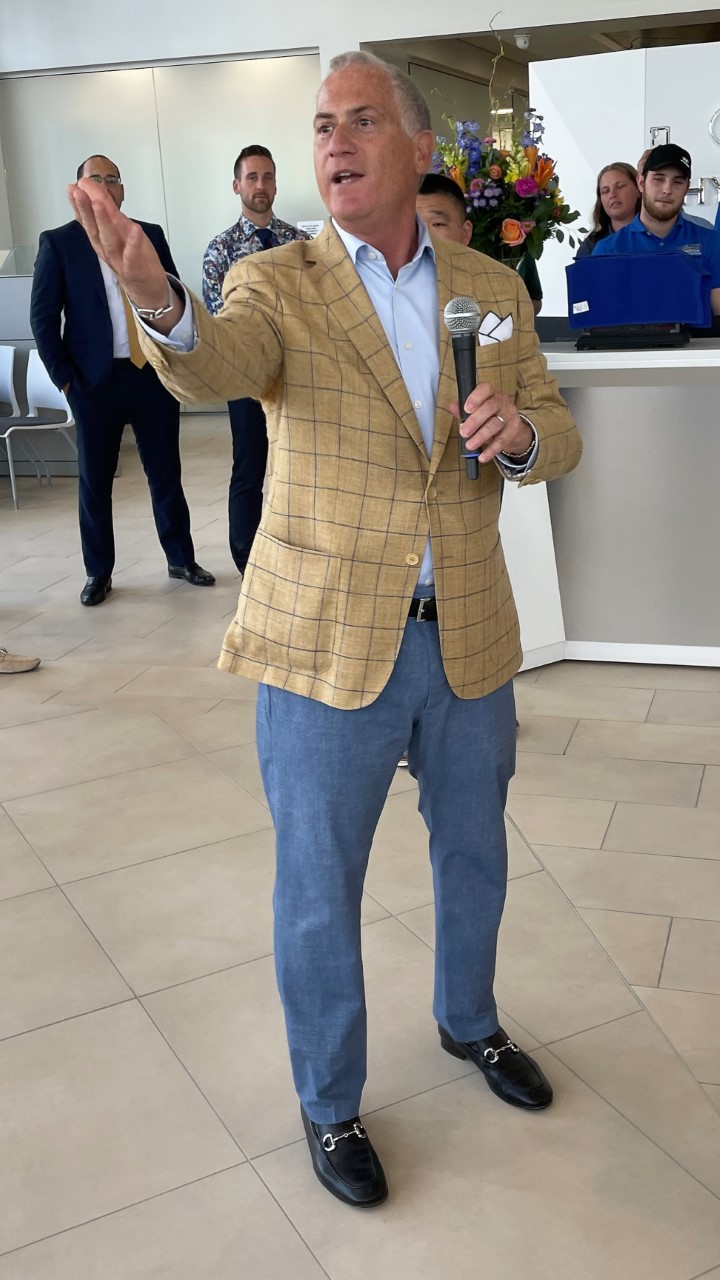 Bob Kim, National VP of Sales, had traveled from their national headquarters in Atlanta to express his support and gratitude for the Lakeland campus. He presented a golden model of a Korean warship, 11 of which had bravely fought off a Japanese fleet of 201.
Kim has high expectations moving forward with the company. Last year, they sold 700,000 units, and they expect to sell between 1.2 – 1.5 million in a couple of years. They had already invested $1.5 billion in Savannah to build the first all-electric battery plant.
"Our commitment is there, and the partnership there is with you," Kim said. "It says a lot about you about what you mean to us. We truly appreciate you. We appreciate it."
Mayor Bill Mutz commended Lakeland Automall for its remodel. As the company has undergone development, so, too, has the city thanks to businesses like theirs. The economic development of
the city and its local businesses mirror each other, and for that, Mutz remains proud of the overall endeavor.
"I cannot tell you what a privilege it is to be reflected in this time and moment," he said. We want to be reflected and available in our minds and hearts due to the passions that are within us and to fulfill our roles the best we can wherever we are, and when we do that, the rest just works out, think about doing your skills the best you can, make the most of the best and the least of the worst. That is what happened here."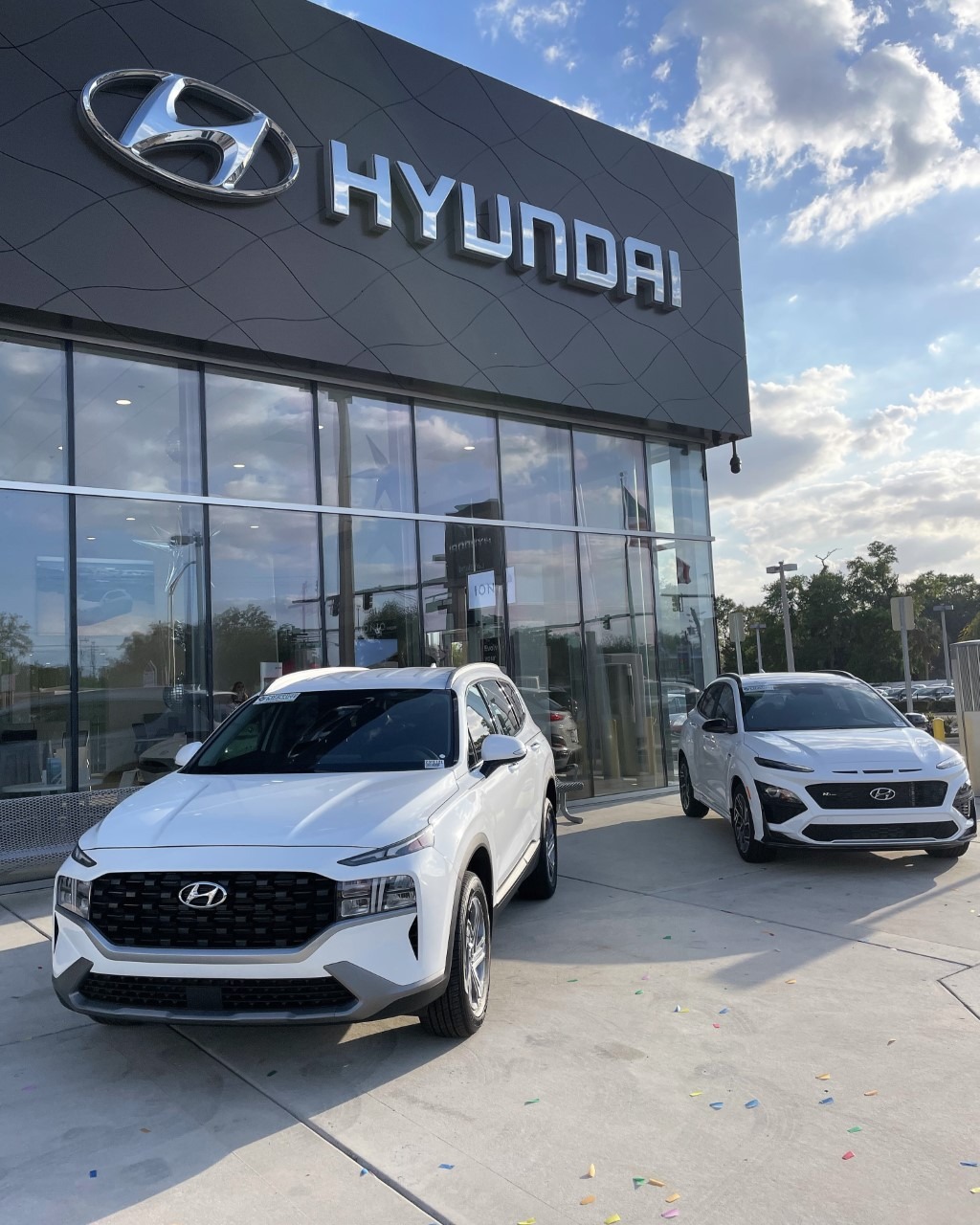 Lakeland Automall is located at 1430 W Memorial Blvd, Lakeland, FL 33815. For more information, visit their website at: https://www.lakelandautomall.com/