by James Coulter
He served his country, not once, not twice, but eight times. He was deployed four times to Afghanistan and five times to Iraq for a total of nearly 21 years. He would have served longer, but his body had become beaten and worn during his service.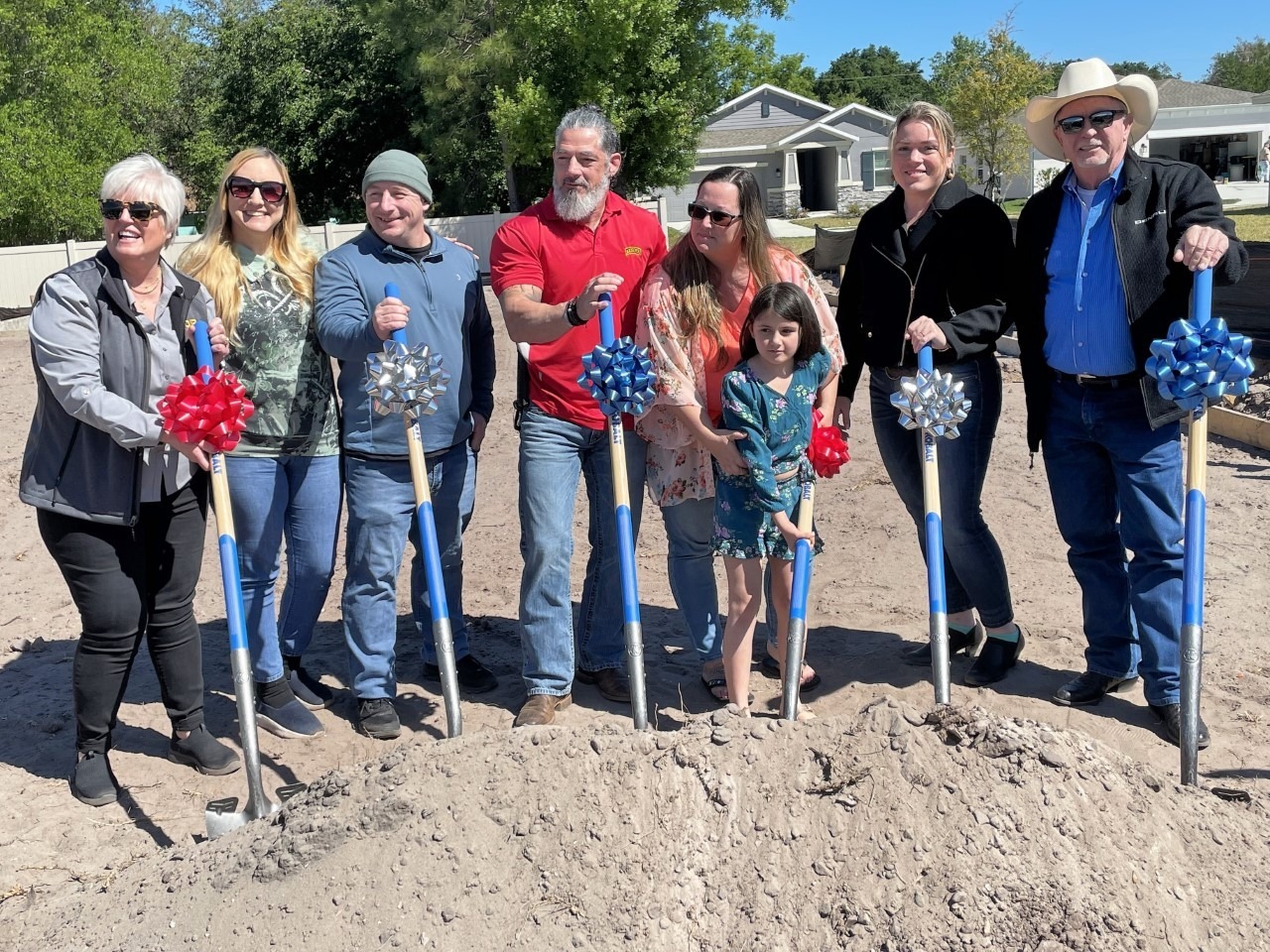 This warrior has received neck surgery, endured paralysis, and suffered broken bones, bullet wounds, and even breast cancer. He was awarded a purple heart. Now he and his family will be able to enjoy a much-needed tranquil lifestyle at their new home, donated by Lennar Homes through Operation Finally Home.
Retired Army Sergeant Major Jose Luis Barreiro, along with his wife and daughter, officially broke ground for their new house, which will be located in Liberty Ridge in Bartow. Their family celebrated the momentous occasion with a groundbreaking ceremony hosted by Lennar Homes and Operation Finally Home, the two organizations that donated the property and have arranged to construct the house.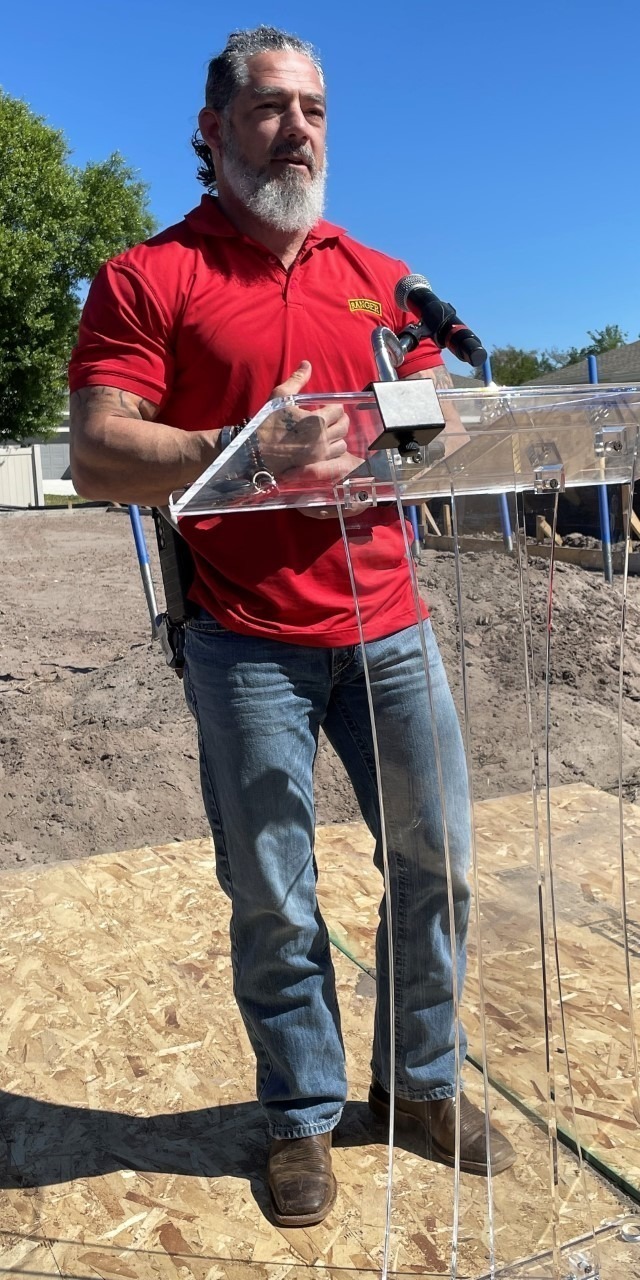 "It's indescribable," Sgt. Major Barreiro said. "For the first time in a long time, I was completely speechless. It means a lot to us because it will allow us to dedicate more time to each other and our family and catch up on the time we missed since I was deployed. I am looking forward to spending more time with the family and less time having to worry about bills."
Sgt. Major Barreiro received his new home through Operation Finally Home, a national non-profit organization that provides mortgage-free homes, modifications, and transitional homes to veterans, first responders, and their families.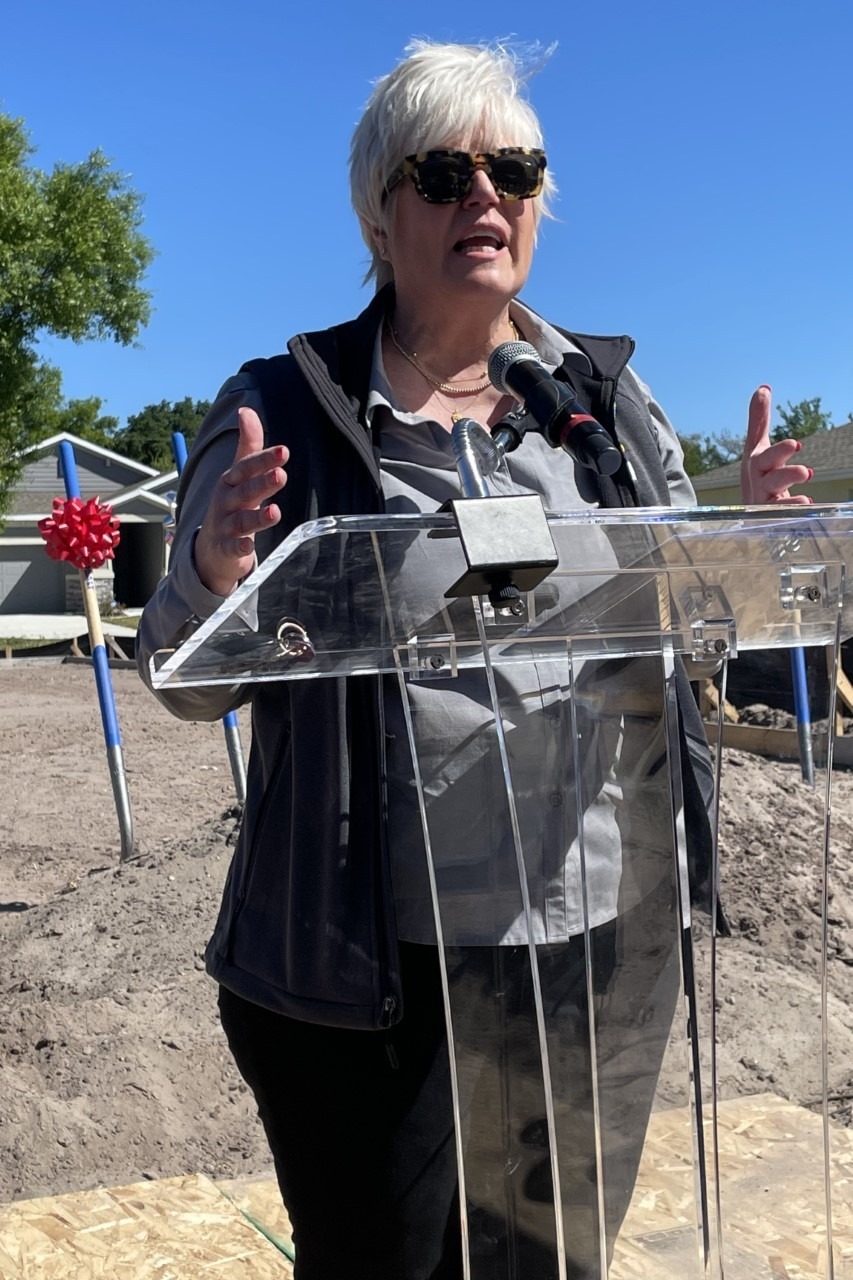 This property is the third home Operation Finally Homes has provided in the Polk County Community. More than 400 projects are currently underway in 33 states across the country, and it is always an honor to give away another free home in the local community, said Molly Halliday, Operation Finally Home Senior Vice President of Marketing.
"We continue to share our mission across the country and we hope to be able to provide more mortgage-free homes in this area," she said. "He [Sgt. Major Barreiro] is extremely deserving. He served nearly 20 years…He is a purple heart recipient. He fought and served for his country and his family wants to thank them for his service."
Reggie Baxter founded Lennar Homes three years ago. His mission was to provide affordable housing, especially to people most deserving of a home such as local veterans. So far, his organization, through Operation Finally Home, has donated three homes to local veterans. In fact, the subdivision this newest home is located in, Liberty Ridge, was named in honor of the military and the people who served and continue to serve in it.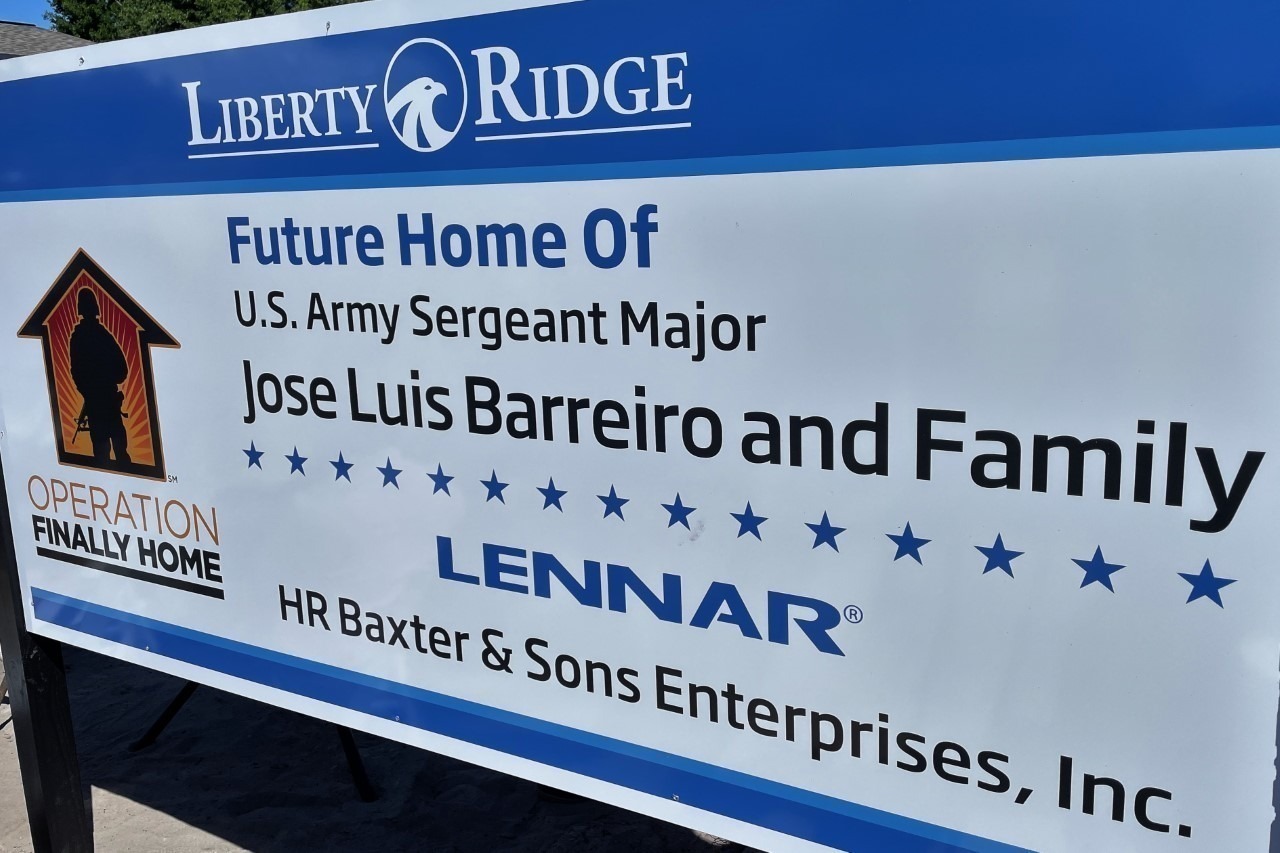 "It is an honor to be a part of something like this," he said. "It is a way to give back to the local community…After this [house], we will designate another subdivision and do more of this in the future. Just a pleasure. It is a way to give back to the local community and make a living."