by James Coulter
Downtown Bartow felt the luck of the Irish during its annual St. Patrick's Day Un-Parade hosted at Bartow First Friday. Several dozen units from floats to golf carts decked themselves with green and shamrocks to celebrate the holiday.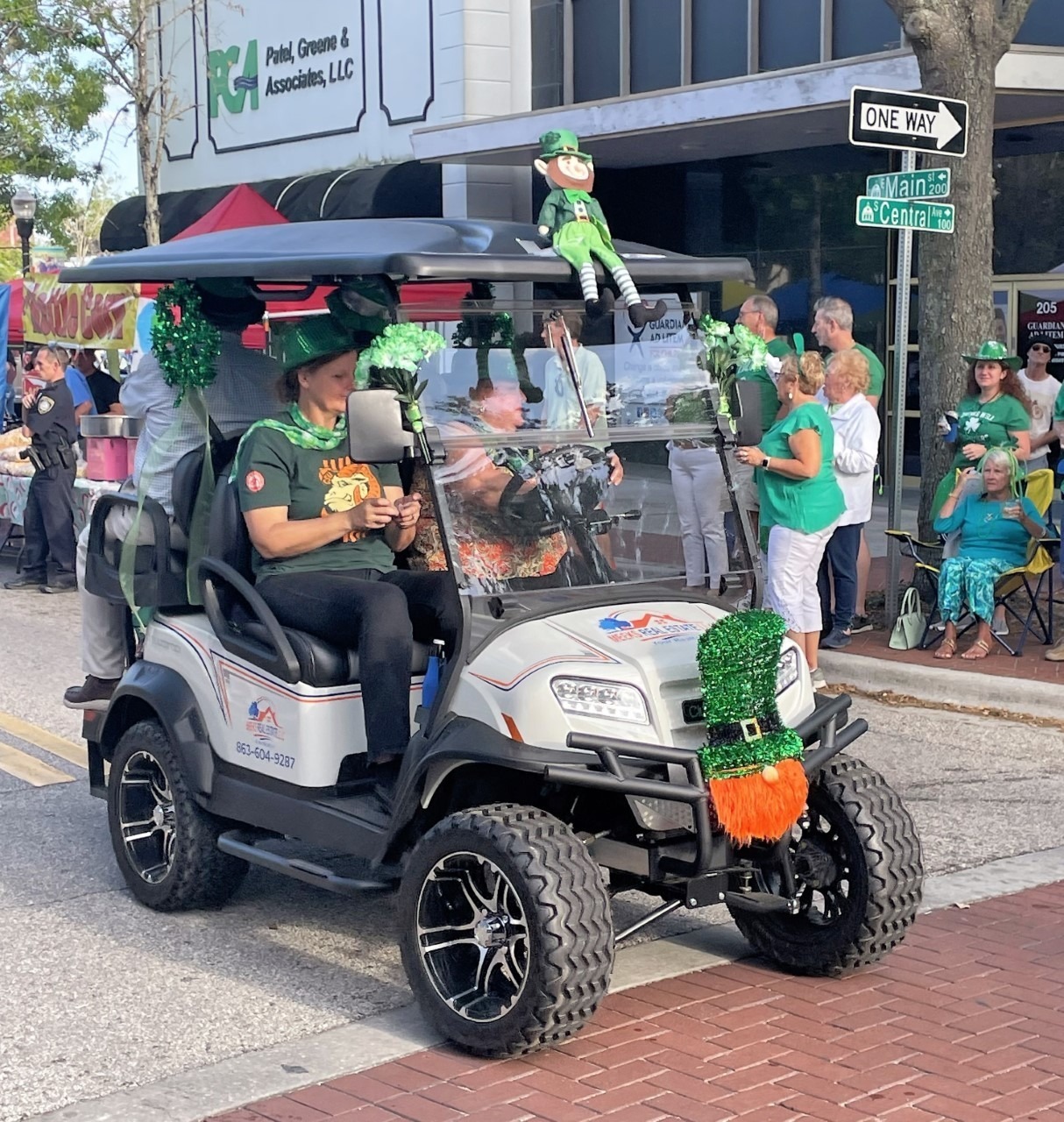 Sweet Magnolias hosted a float with its participants dressed as candy and toys for their candy store-themed unit. King S.L., meanwhile, had all of its participants dressed in green from green clothes to green hair.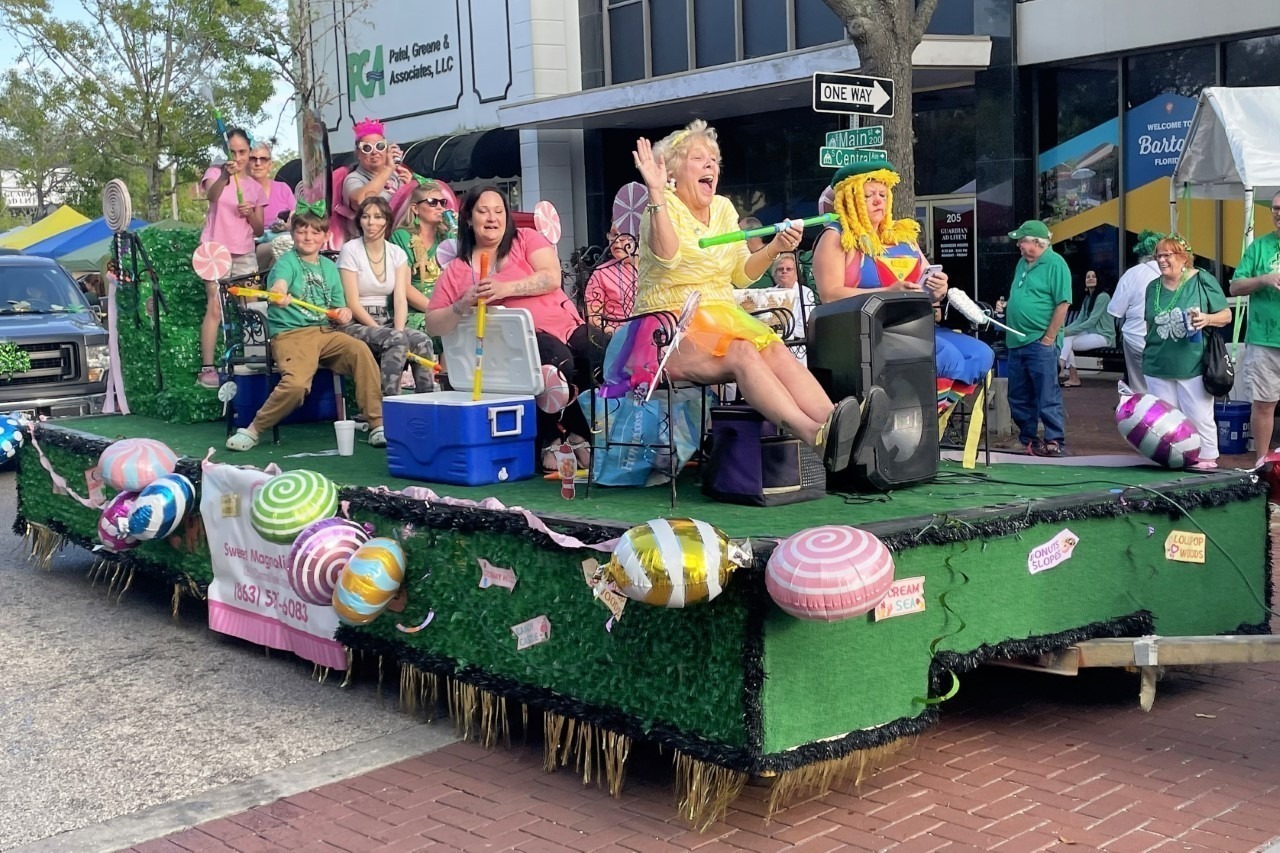 These sights were some of the lucky attendees in this year's UnParade, which kicked off the St. Patrick's Day-themed event. The remainder of the evening showcased live musical performances, vendors and food trucks, a car and jeep show, and even line and belly dancing in Downtown Bartow.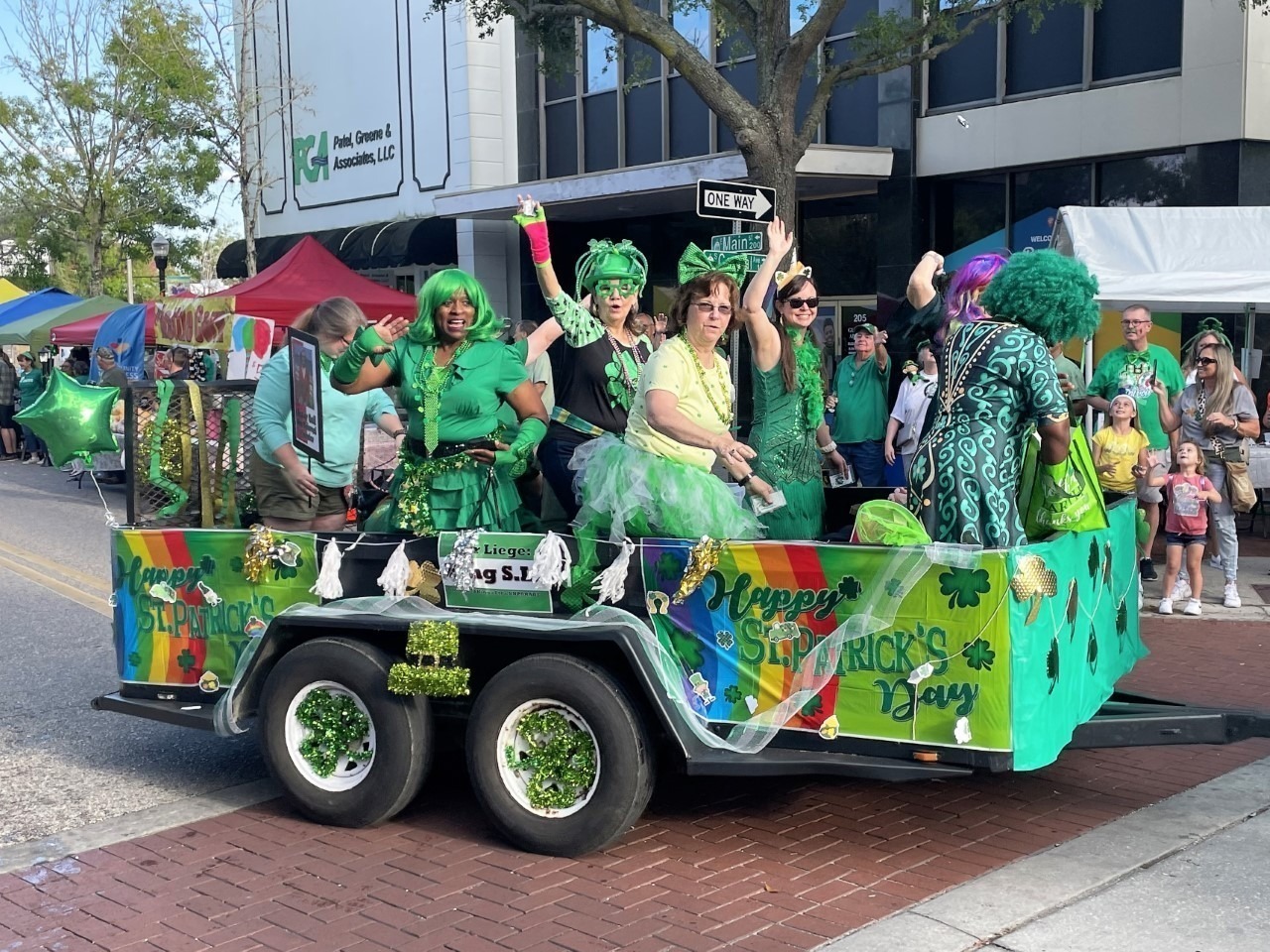 The reason why the opening festivities are called an "UnParade" is that anyone is invited to participate. So the "UnParade" can have as many as 10 to 100 units, explained Linda Holcomb, Executive Director with Main Street Bartow.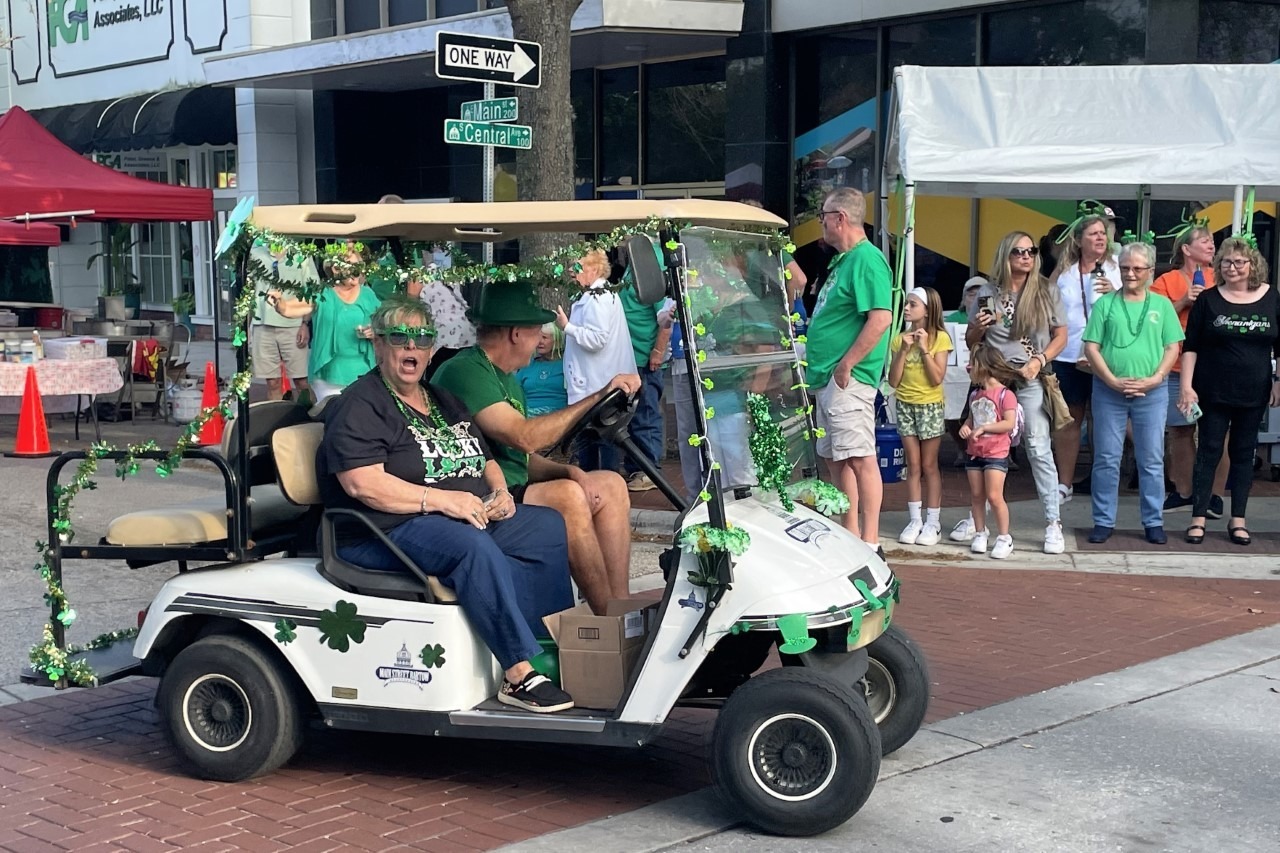 "As far as [the number of] units in the parade, we never know," she explained. "That's why we call it the un parade. It's completely wacky and unorganized. There could be anywhere from 10 units to own up or less. We just never know."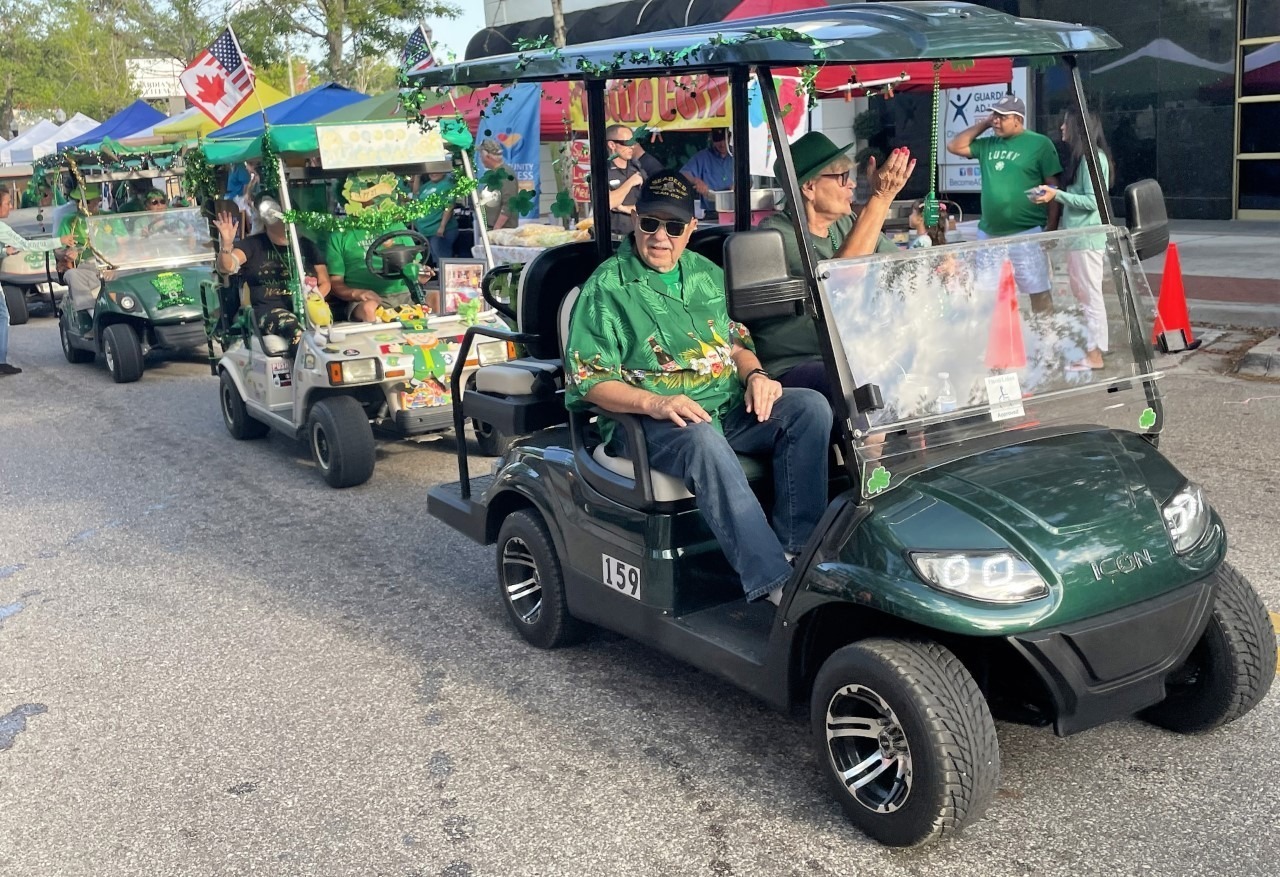 The overall turnout for both the parade and Downtown Friday Fest proved phenomenal as always, and it more than exceeded expectations, Holcomb said.
"My expectations are that I am hoping that it's going to be bigger and wackier than ever we just want it to be fun," she said. "I love this one because it is unorganized it's just to show up be yourself have fun be wacky dress wacky and have a good time."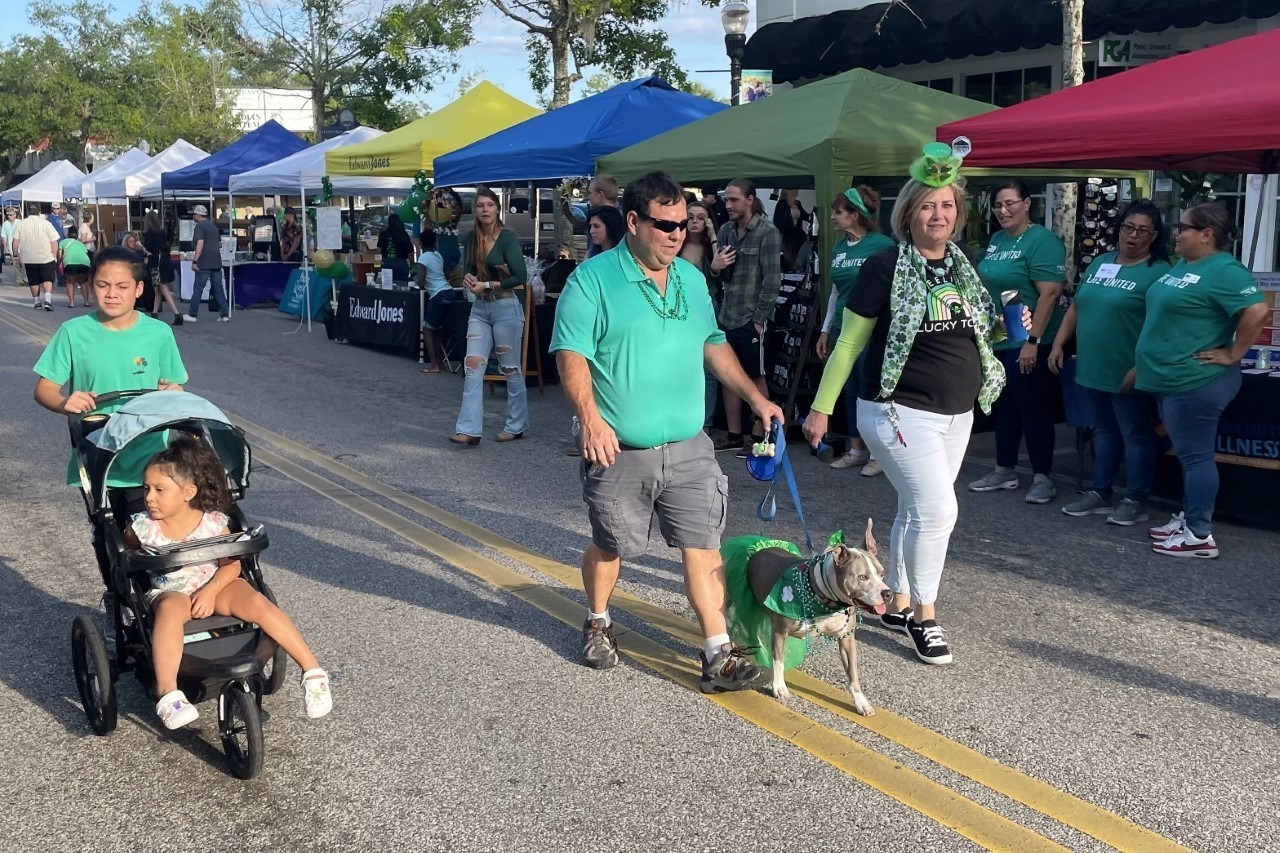 Bartow Friday Fest is hosted on the third Friday of every month in Downtown Bartow. For more information, visit their Facebook Page at: https://www.facebook.com/bartowfridayfest/