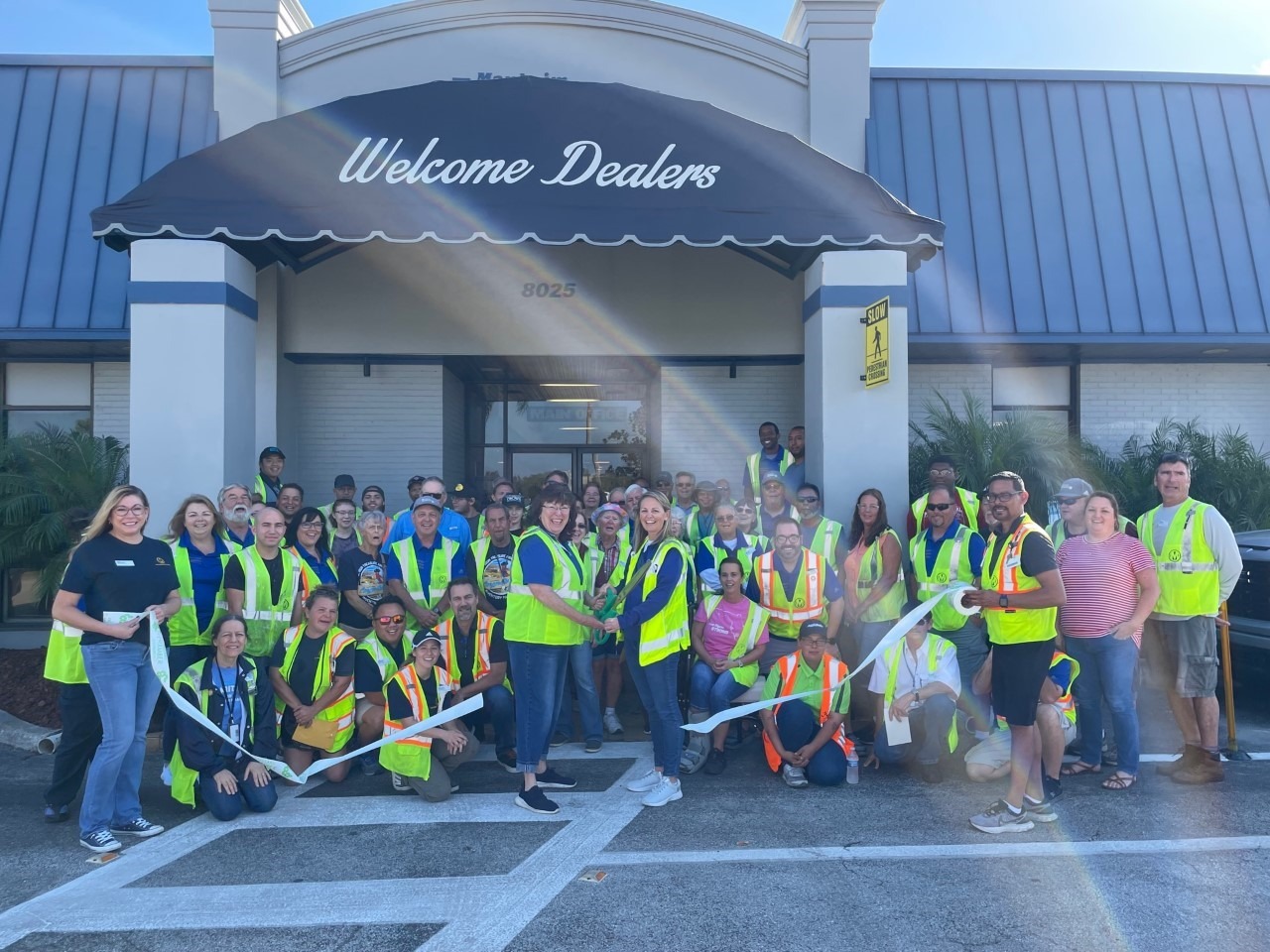 by James Coulter
For the past 55 years, Manheim Lakeland has been "setting the industry standard for buying and selling used vehicles" as a wholesale vehicle auction operation. They have since celebrated re-joining the Greater Lakeland Chamber of Commerce through a ribbon cutting last Friday.
Established in 1945, Manheim has garnered national acclaim for its experience in buying and selling used cars with its 75 years of experience. Lakeland Manheim opened 55 years ago as part of the "nation's leading provider of end-to-end wholesale vehicle solutions." They are part of a business chain that offers more than six million used vehicles through transactions that represent $60 billion in total value, their website claims.
"Beyond the physical and digital auction lanes, we offer retail-ready services that prepare vehicles to arrive at the dealership ready to be placed on the sale lot," their website states.
Last Friday, Manheim Lakeland celebrated its re-joining the Lakeland Chamber with a ribbon cutting. Laura Valle, Assistant General Manager, mentioned how they had been members of the community for many years, and how they felt the best way to continue partnering with the community was to partner with the Chamber once again.
"We want to be partners with the community," she said. "We have been part of the community for many years. We think being a partner with the community and chamber is very important…[We expect] to do more community service, connect with customers, and do more business within Lakeland."
Manheim Lakeland hosts its Sales Days on Wednesdays at 2 p.m. and its Heavy Metal Sales on Wednesdays at 1 p.m. It hosts RV sales on the first Wednesday at 9 a.m. and boat sales at 11 a.m., as well as the third Wednesday of the month at 9 a.m.
Their facility is located at 8025 N. State Road 33, Lakeland, FL 33809. For more information, visit their website at: https://publish.manheim.com/en/locations/us-locations/manheim-lakeland.html