From Purple Ants to Talking Pants: 33rd Cracker Storytelling Festival Tells Tall Tales
by James Coulter
Once upon a time in Africa, there were four colonies of ants: red, black, yellow, and purple. Each of them lived in different parts of the jungle. Each of them hated the other ant colonies, and they refused to associate with ants different from there.
Each of the four ant colonies went searching for food. They searched high, and they searched low. They searched far, and they searched near. Their search stopped when they met a beautiful princess cooking a great meal in her iron pot. She happily shared her food with them, but she was saddened to know the ants refused to talk or befriend or even look at an ant different from them.
The next day, the ants returned to the princess cooking another meal. However, she chose to ignore them and pretend they were not there. The ants became hungry and angry. They jumped up and down. They shook fruit from their trees. Soon, they crawledcloser and closer to her. Closer and closer they came until all the different colored ants were mixed. It was then they realized they were better when they were together as one.
Suddenly, a small ember flew from the princess's fire and set the village aflame. She rushed from the river to fill her pot with water from the river and set out the inferno, but the fire kept burning. The ants rushed to the river to fill their mouths with water and spray it on the raging inferno, but the fire kept burning. Then, the ants ate a giant grape and sprayed the juice on the fire, extinguishing it once and for all.
The ants and the princess celebrated their victory, and from then on, the different ant colonies decided to work together rather than remain divided amongst themselves.
Storyteller Tamara Green told this African folk story to children from different schools during the annual Cracker Storytelling Festival, hosted last Wednesday and Thursday at Homeland Heritage Park in Bartow.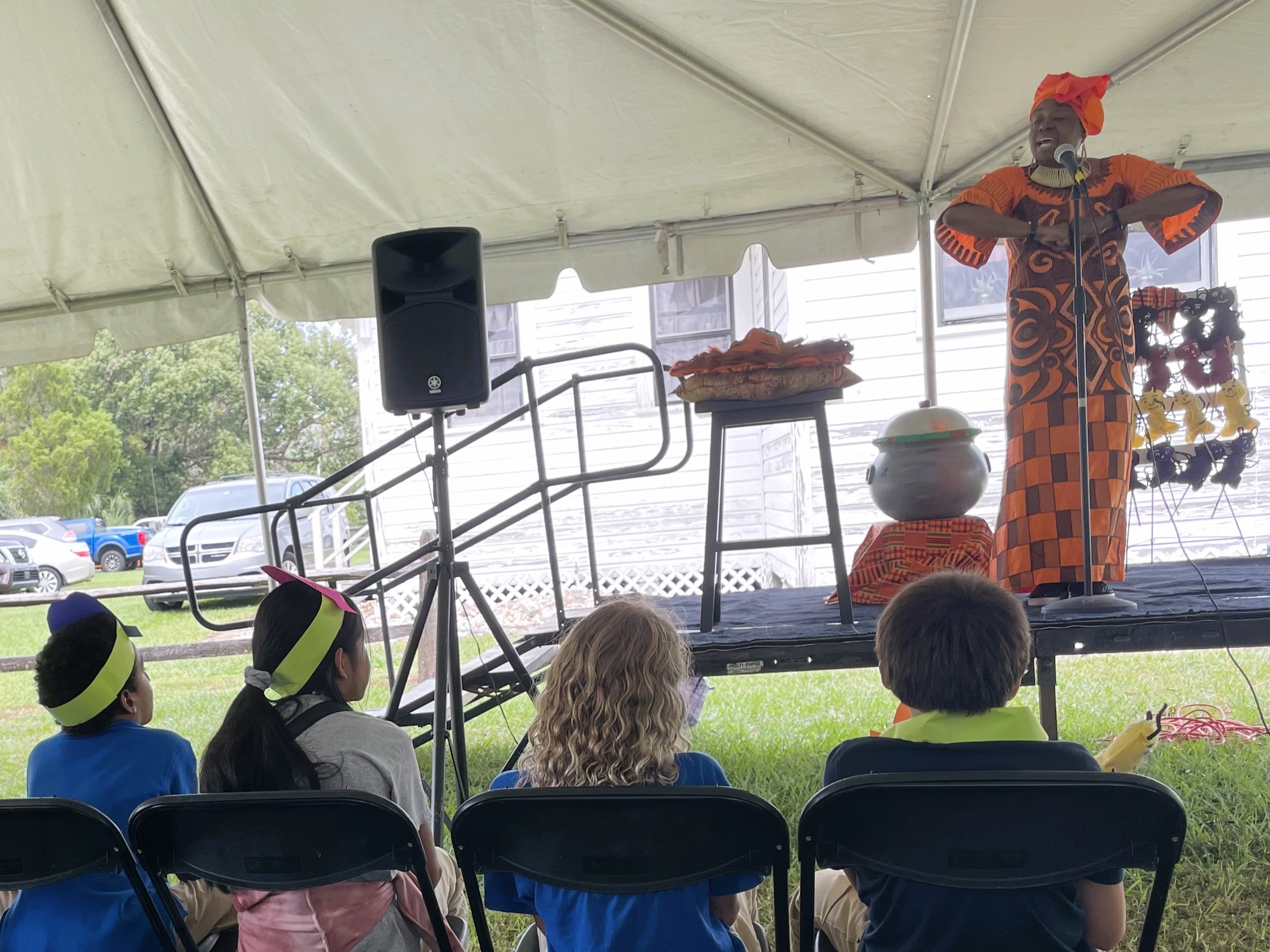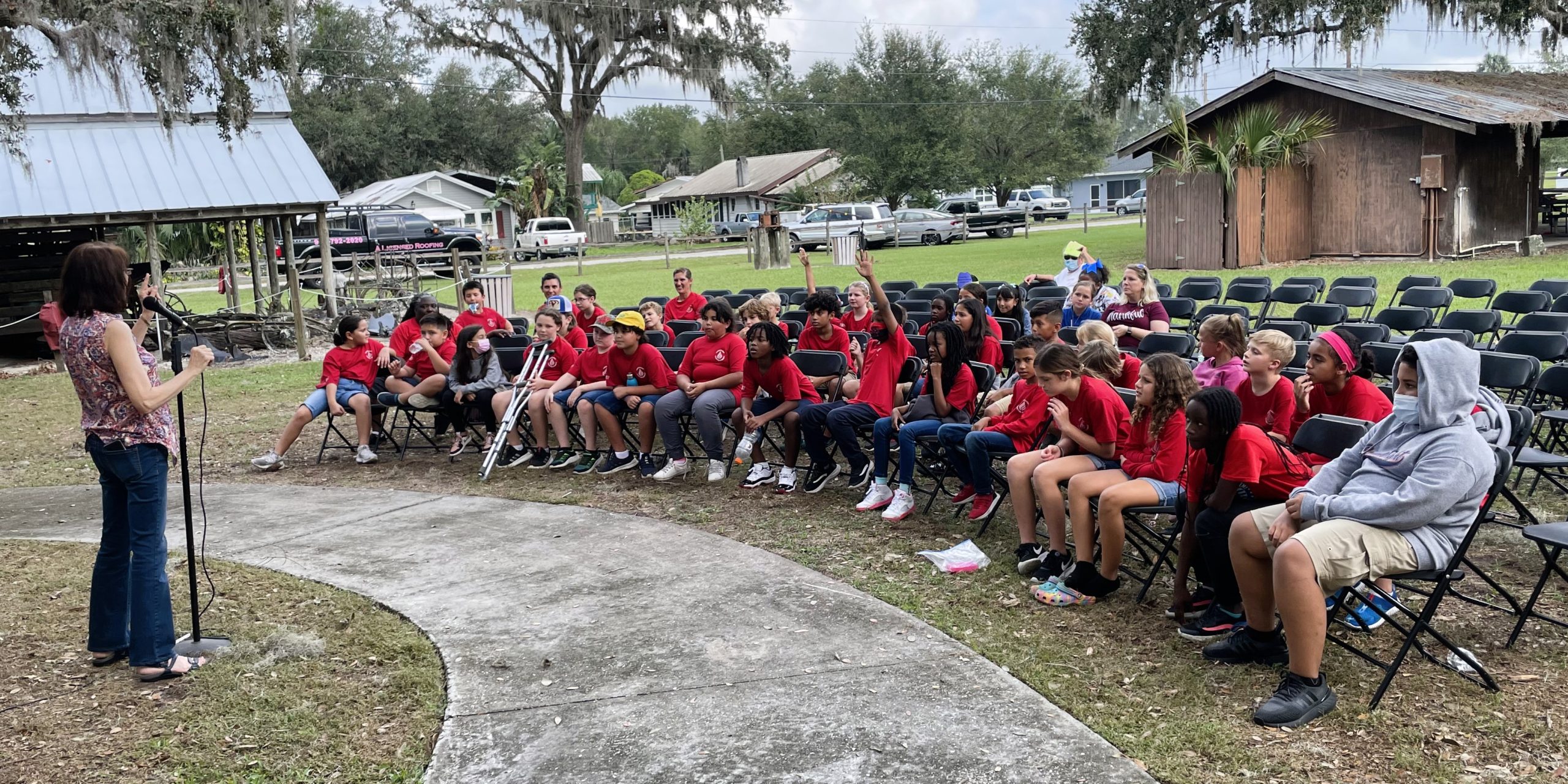 Tamara told her story using different colored ant puppets that she provided to the children in the audience. As she told them her story, she had them sing a song along with her: "Oh, the ants went searching, yeah, yeah, yeah, and they all went searching for food, yes, they all went searching for food."
Tamara was one of 11 storytellers who participated in the storytelling festival. Many of them shared different stories from different cultures, from American folk stories and European fairy tales to African folk stories.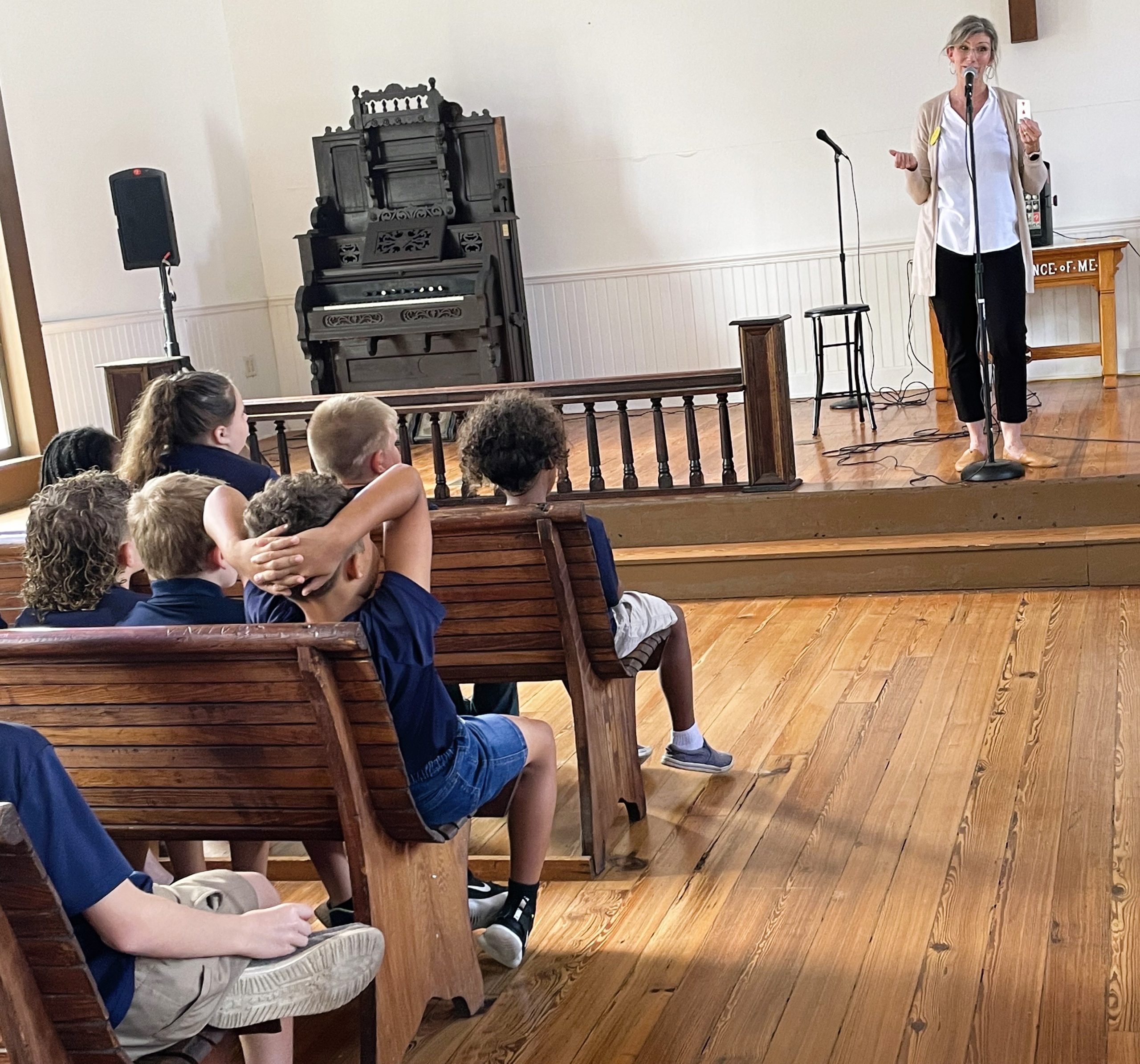 Robin Shulte, meanwhile, shared a personal story about her son, Jack. As a storyteller, she decided to name him Jack because so many story protagonists are named Jack. He loved magic, he loved stories about magic, and growing up, he loved reading the Harry Potter series.
So, when the Wizarding World opened in Universal Studios, she decided to take him there to visit. Together, with two other friends, they ate chocolate frogs, they drank butter beer, they went shopping for wands, and they even visited Hogwarts Castle.
On their way out of the park, they stumbled upon a magic showin a back alley. The magician demonstrated a trick using a device called a levitator. He used it to make a magic playing card levitate in his hands and move where he wanted it to move. He sold this device for only $39.99.
Jack, his eyes wide as saucers, and with his pockets stuffed with $40, asked his mom if he could buy it. Reluctantly, not wanting to disappoint him and tell him no, decided to let him buy it. He and his friends were excited and eager to return home to see how it worked. Jack speculated it used magnets, while his friends claimed it was a small leaf blower.
After an hour-long car drive, Jack and his friends opened the package, dumped its contents on the table, and discovered the secret behind the magic trick: a thin black thread, a decoy card, and an instructional DVD. Though initially disappointed, Jack learned how to perform the trick, and so did his mother, who performed the floating card trick in front of an audience of wide-eyed children. She then went on to tell another story about living pants by Dr. Seuss.
This year marked not only the 33rd year of the Storytelling Festival, but also the return of the event after being postponed the past two years due to the COVID-19 pandemic, explained Kara Wiseman, Youth Services Librarian from the Lake Wales Library.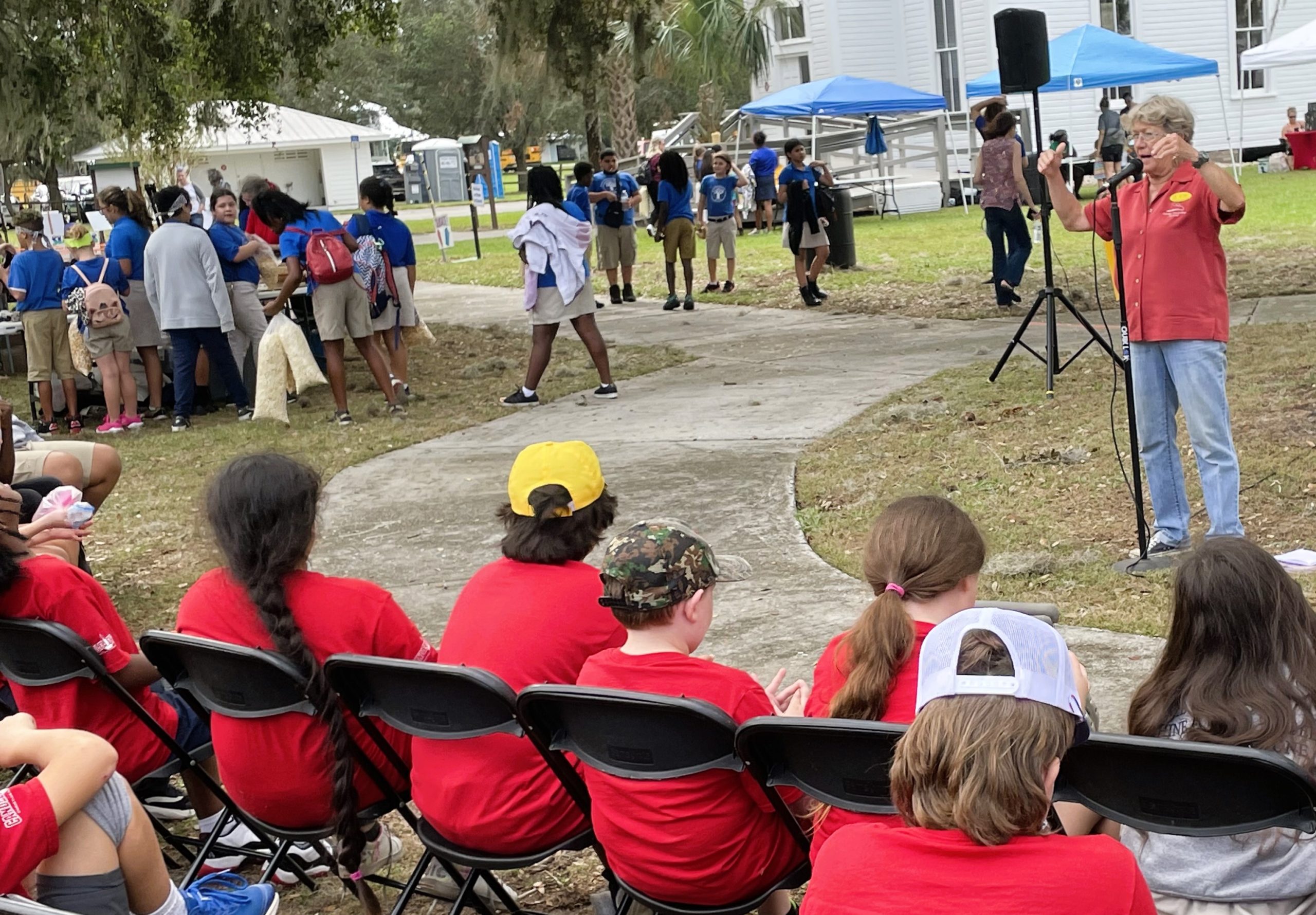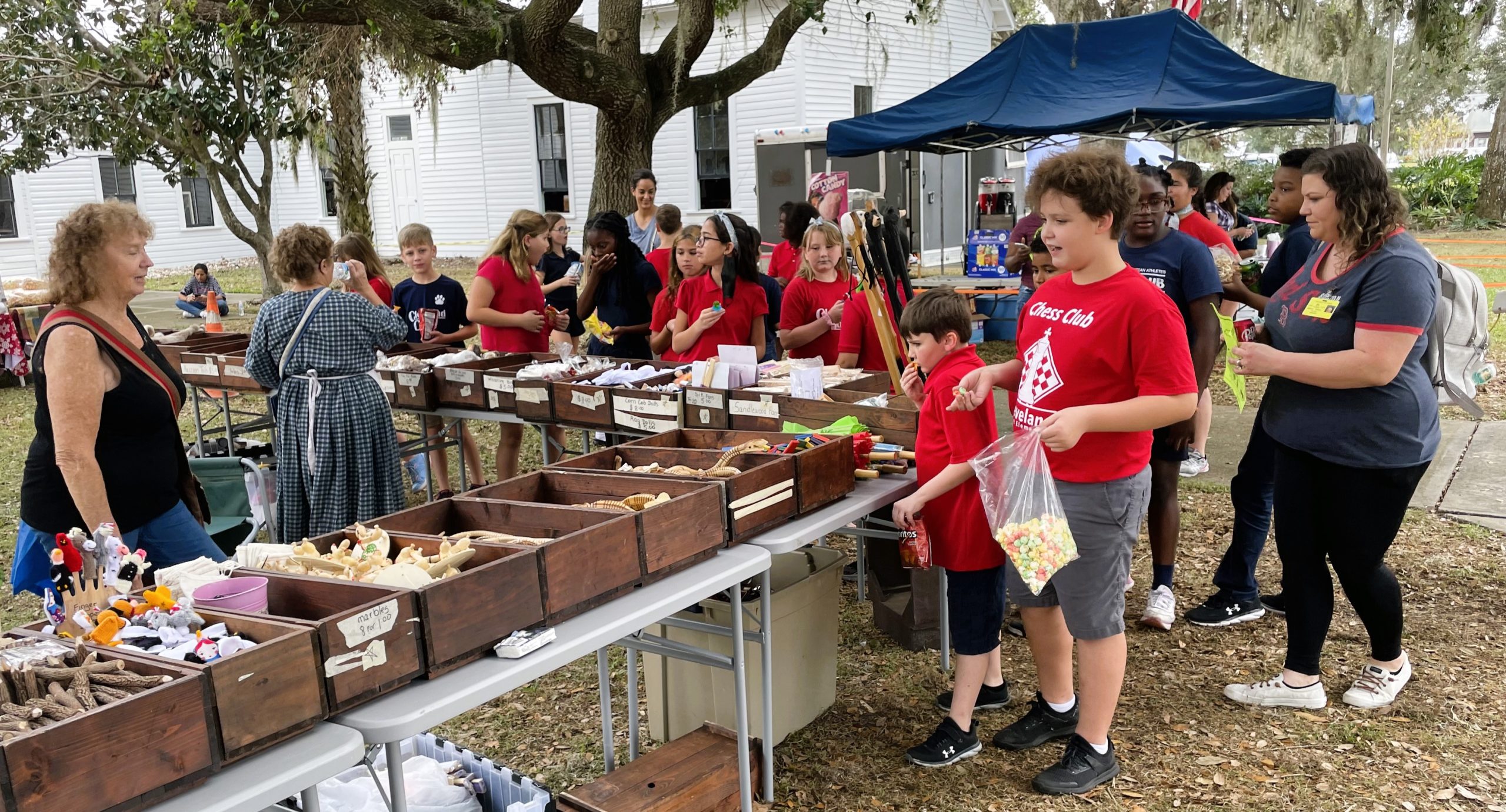 This year drew in more than 600 children on Wednesday and 600 on Thursday from local public schools. Aside from listening to stories, they were able to peruse various crafts vendors and see demonstrations of vintage games and traditions.
The Homeland Heritage Park has served as an appropriate setting for the festival, as the location and its many historic landmarks serve as a great venue for stories to be told of days of yore, Wiseman said.
"We have 11 tellers this year telling many different stories for many different cultures," she said. "I like the tellers, they have such great personalities, they are wonderful people, they love doing this for the kids. They are animated and having a blast in all these different little venues, they are some of the most amazing people you will meet."