Bartow Chalk Walk Celebrates 5th Year with Grady Judd Sidewalk Drawing
by James Coulter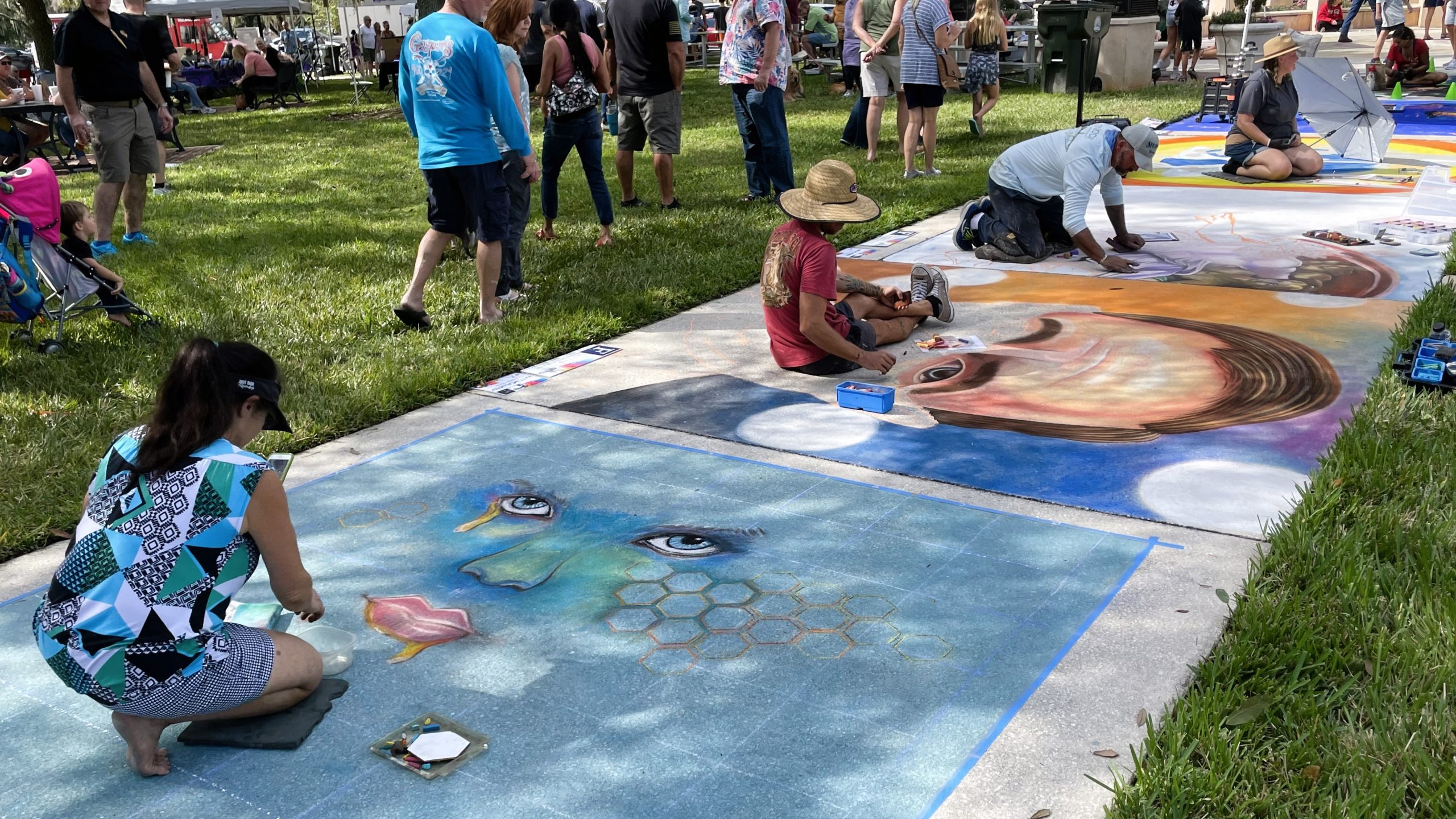 When Matt McCalister thinks of Polk County, he thinks of the Honorable Sheriff Grady Judd. So this chalk artist from Palmetto, FL could think of no better subject for his chalk drawing masterpiece than the Honorable Sheriff.
McCallister was one of 18 chalk artists from across the state, country, and even world to congregate along the sidewalks of Downtown Bartow for the 5th Annual Bartow Chalk Walk, hosted by Main Street Bartow.
As someone who normally paints murals full-time, McCallister is used to creating large art pieces. He has been creating chalk drawings for the past 10 years, and this was his second year attending the annual chalk art festival.
"I just love Bartow with a small-town view. It is a good turnout…[and] artists love these bigger crowds," he said. "I chose Grady [as my subject] because when I think of Polk County, he is who I think of first."
Last weekend, the Bartow Chalk Walk drew in large crowds of artists and attendees alike. The event had previously been scheduled for early October but had to be postponed and re-scheduled due to Hurricane Ian. Being hosted alongside the Classic Car Show and Honey Bee Festival allowed for a much larger turnout than in previous years, explained event organizer Trish Pfeiffer.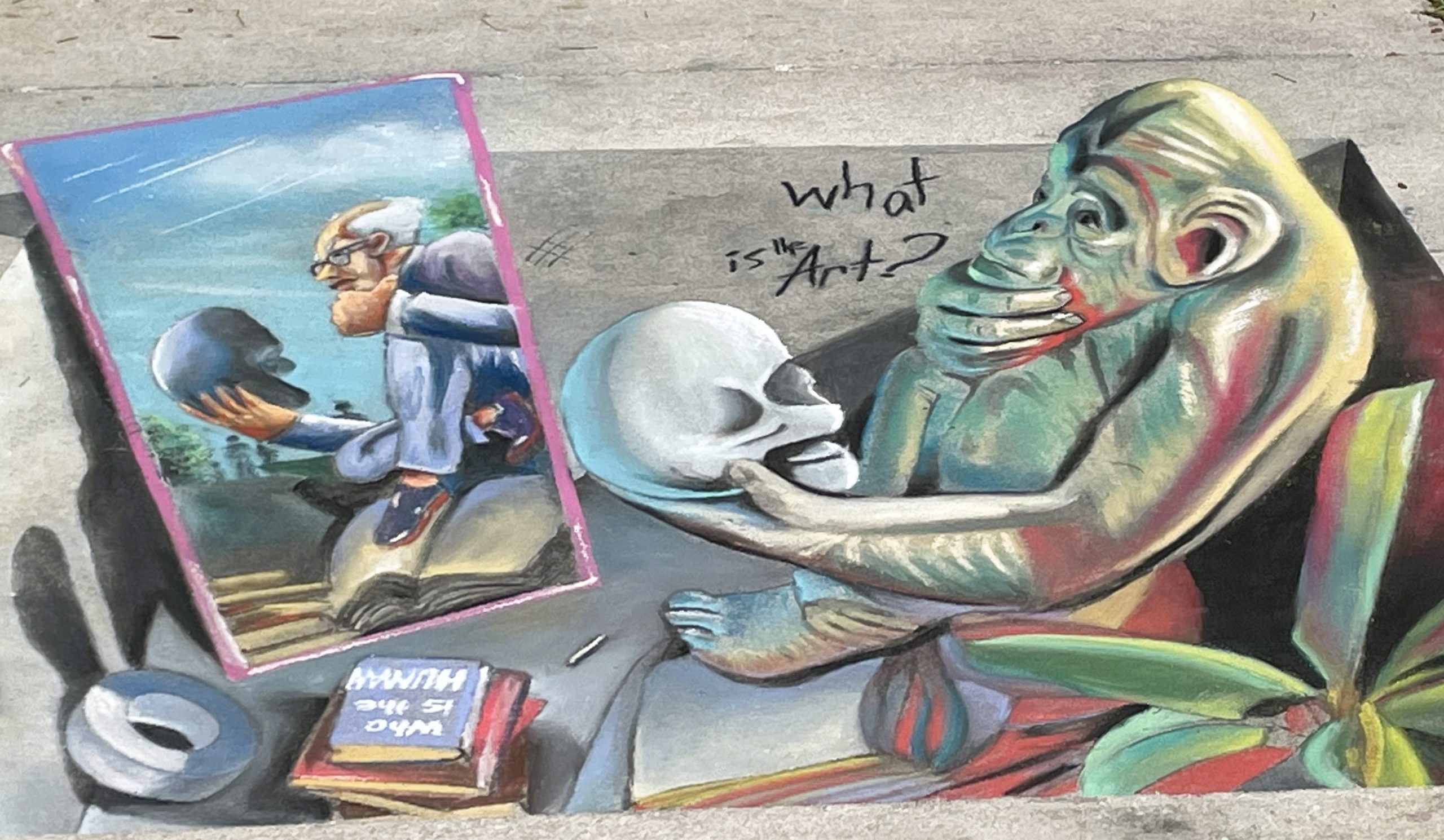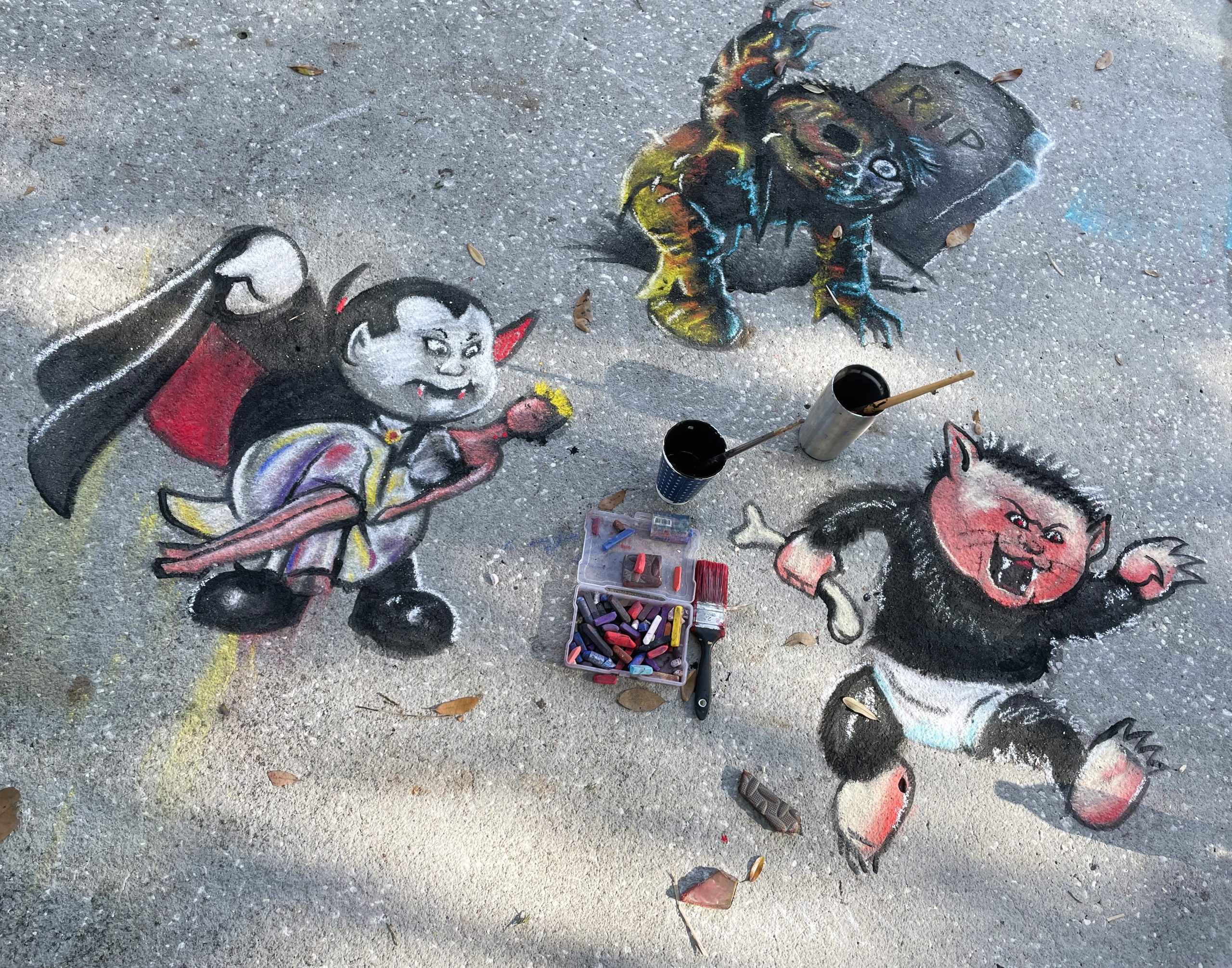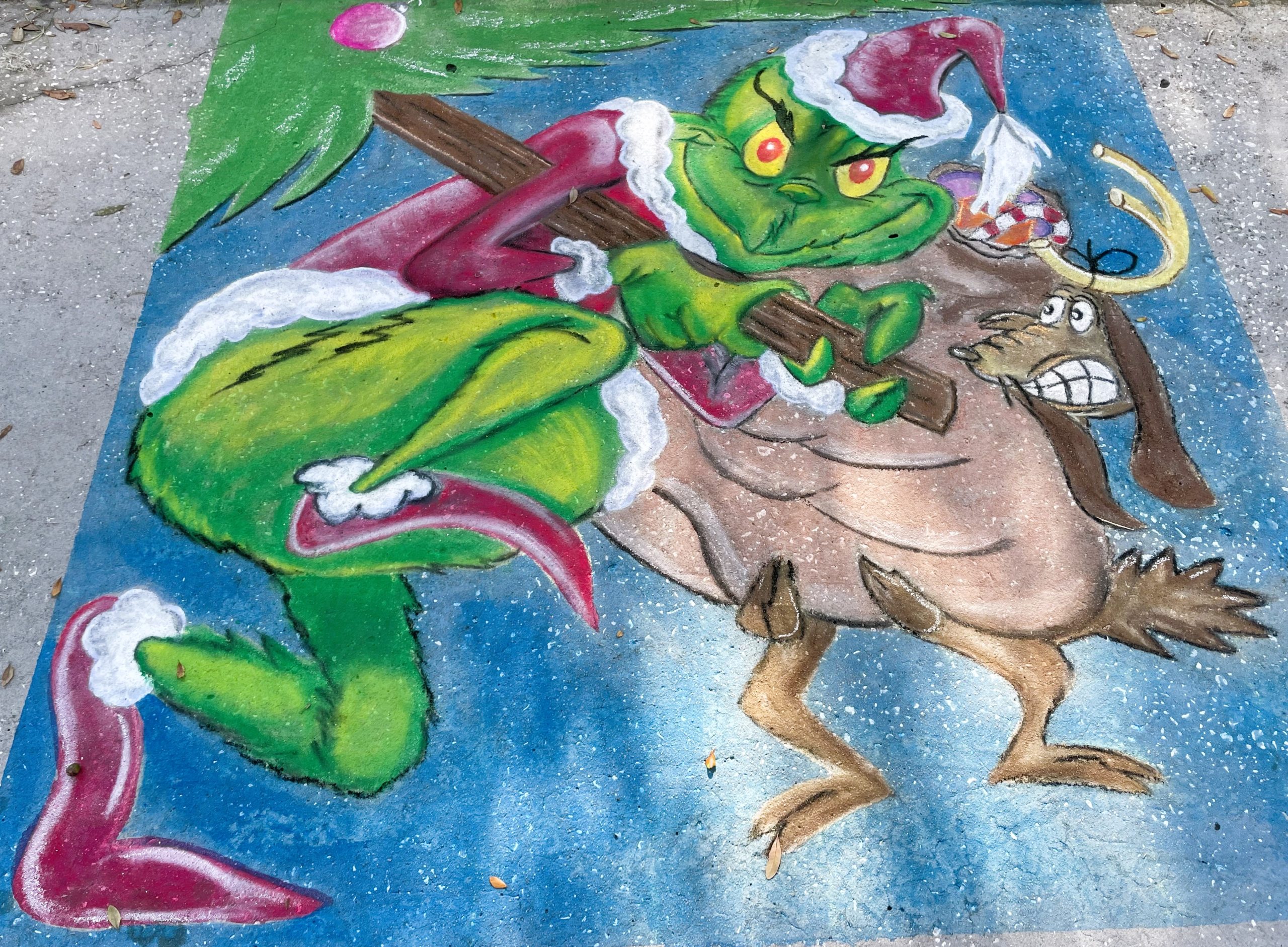 "So that seems to be working well, it looks like a really big crowd," she said. "I love being outside seeing the people create street art. It is cool…[and people like it] because they are curious. They see it, and like it, and they come back."
Both a people's choice and sponsor award were conferred. The people's choice went to the Integrity School of the Arts, whose art class created a skewed perspective art piece of the local Wonder House. Dennis Ward, the head art teacher, was proud of his students and their accomplishment.
"It feels really good," he said. "I am proud of the group. Being an art teacher, it is really rewarding to see my students shine and show their talents."
Hilary Frambes won the sponsor award for her abstract art piece which blended outer space with a human head. She normally draws botanical pieces with portraits, and this year, she decided to do something truly out of this world. As a professional artist who has been chalk drawing since 2006, and who attended the festival last year, she loves being able to flex her skills at events like this.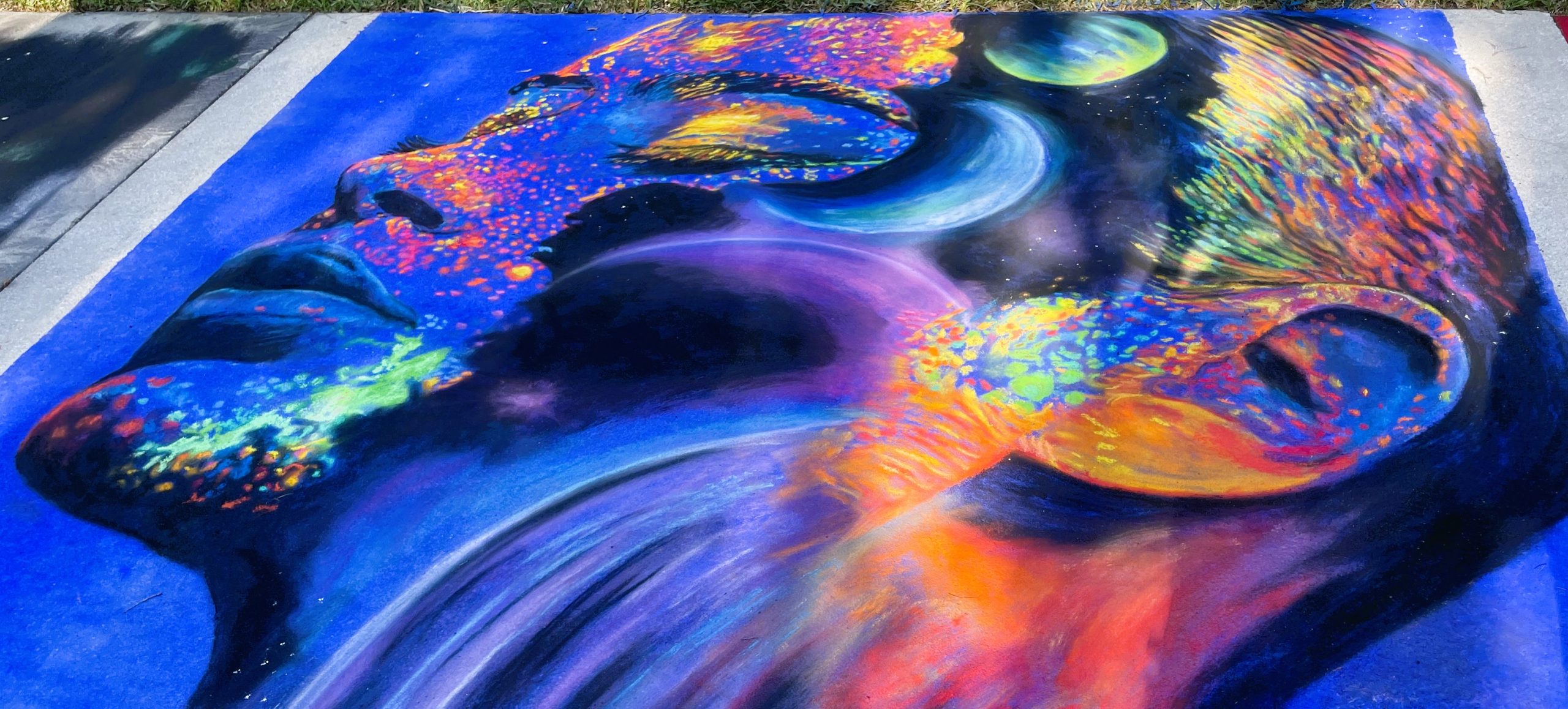 "I am excited and shocked because there are so many pieces here," she said. "I was here last year. I love this festival. The surface is great to chalk in and, I love to see what everyone comes up with. It is great to see chalk friends and chalk alongside them."