Culpepper Cardiac Foundation Installs 6th AED at Bartow American Legion
by James Coulter
American Legion Post 11 will now be prepared in the case of an emergency that their facility has been equipped with an automated external defibrillator (AED) donated by Culpepper'sCardiac Foundation.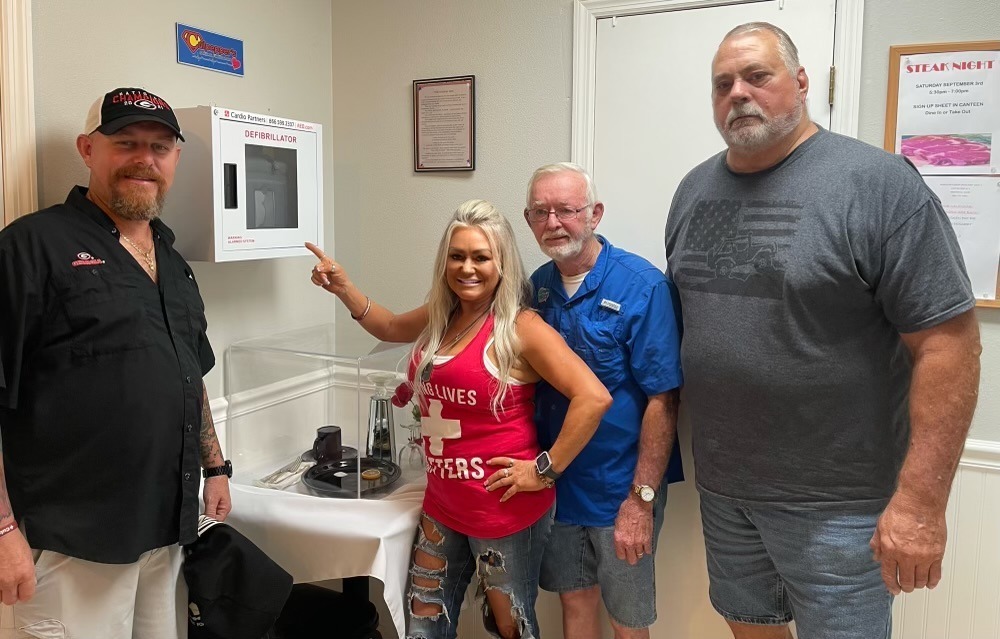 This AED is the sixth to be donated and installed through the help of Melanie Brown Culpepper and her non-profit organization, Culpepper's Cardiac Foundation, dedicated to promoting heart health and assisting local EMTs.
Commander Wally Edwards appreciated the visit and donation. Though he personally never encountered any incidents at his organization where someone required an AED, he is grateful that such a device is available in case of an emergency.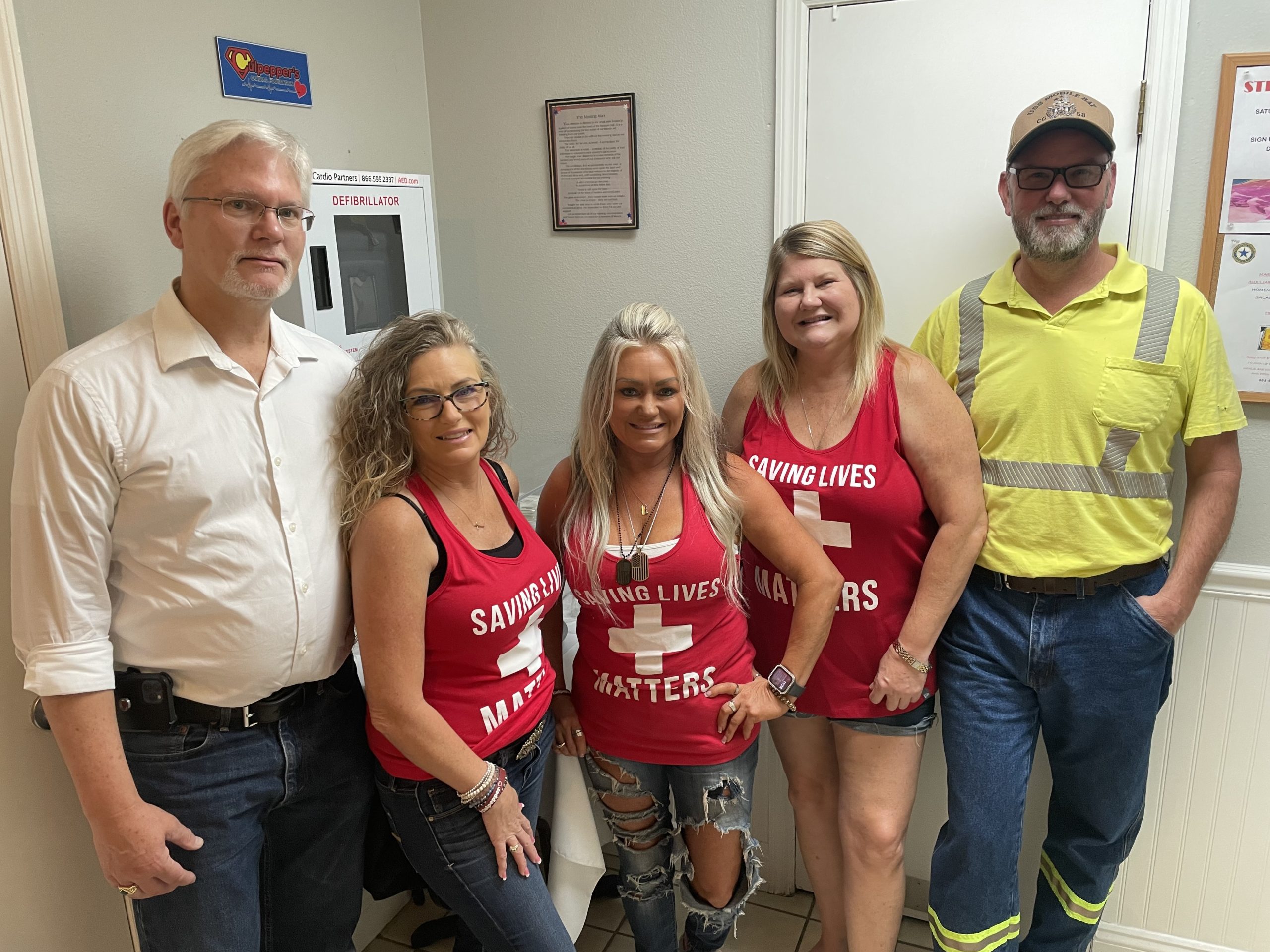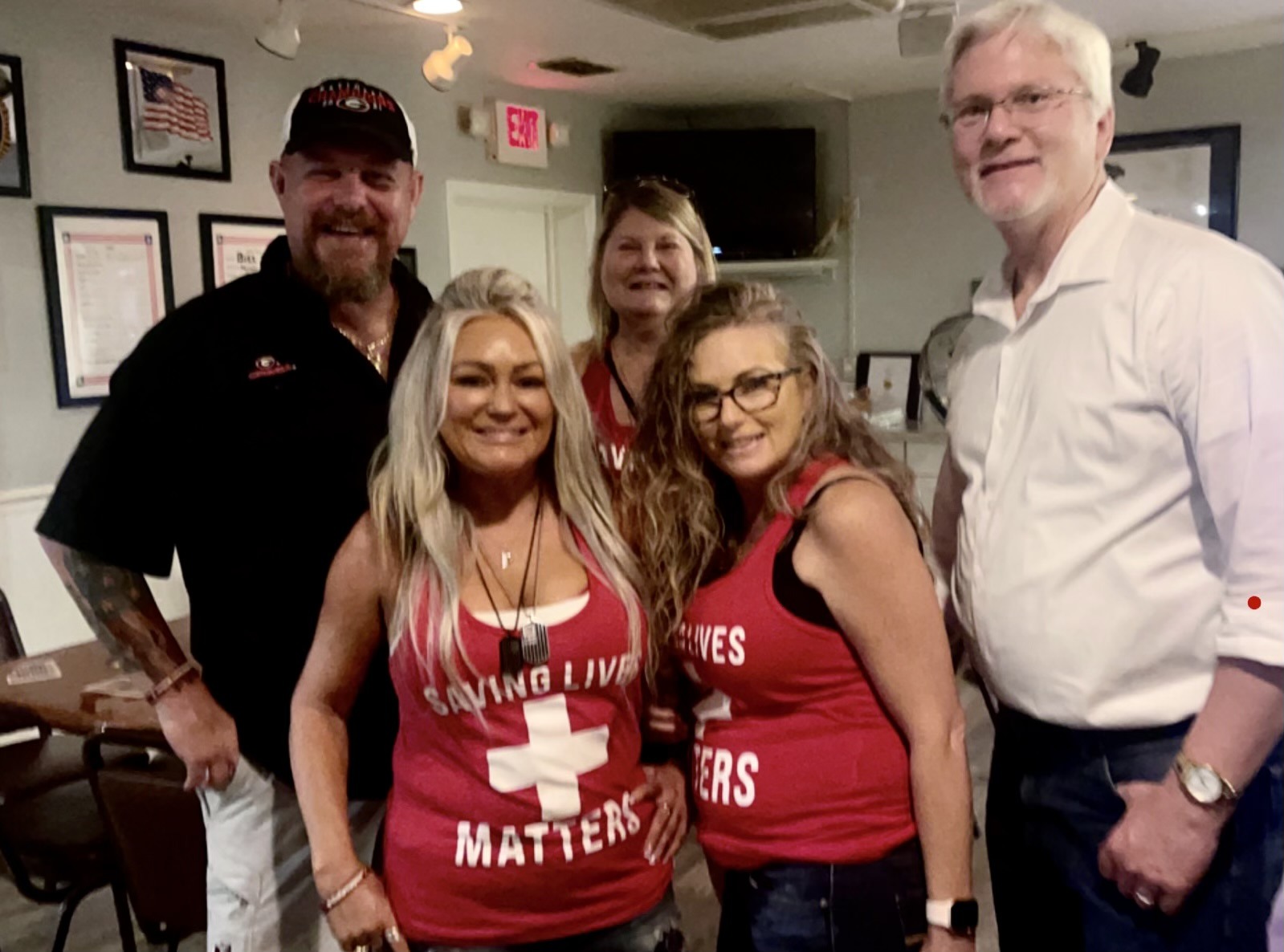 "We are glad to work with her however we can," he said. I appreciate what she does, and hope we never have to use it. It feels good we have access to something like that we have a problem. I think it is a great idea and she is doing a good job with it."
Melanie started her organization two years ago following the passing of her late fiancée, Michael Culpepper, who passed away due to cardiac arrest. She wanted to make sure no one else suffered a similar fate, so she began her organization to raise funds to assist local first responders and to fiancée the installation of AEDs across the county.
Thus far, her organization has raised enough proceeds to purchase six AEDs and install them at her shop Melanie's Cutting Edge, her fiancée's old workplace Old Man Frank's, Winter Haven Gym, The Mission of Winter Haven, and Winter Haven Moose Lodge.
Melanie has raised these proceeds through various fundraisers these past few years, from fishing tournaments to billiard tournaments. Unfortunately, due to an arm injury, she was unable to host any events this past year. She has since recovered through physical therapy, and is ready to host more events in the future. Her next big event will be the Saving Lives Matter fundraiser at Tanner's Lakeside in Winter Haven on Nov. 12.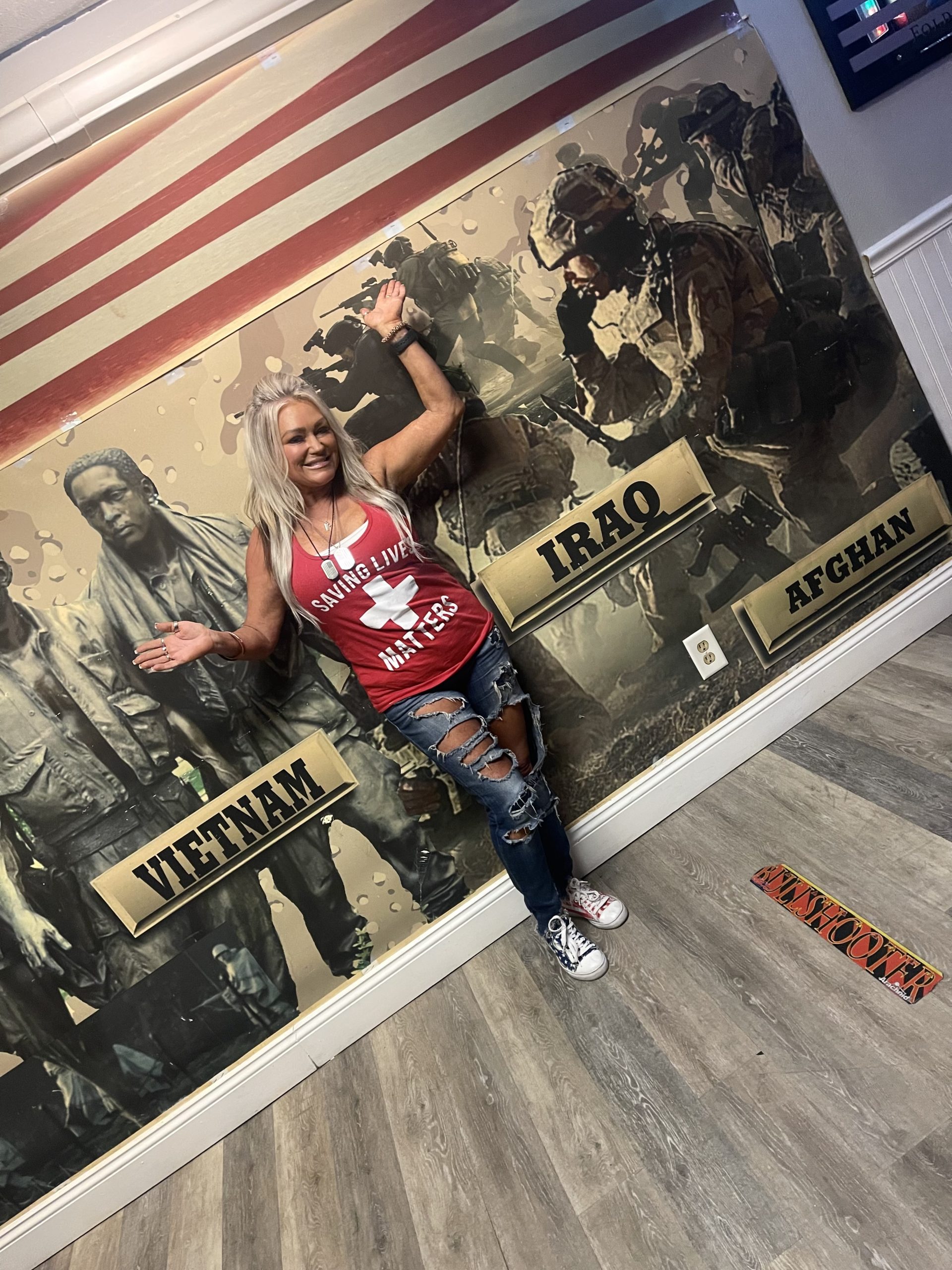 "It is going great," she said. "It is my second year, and I have another benefit coming up…I will be raising more money. I have three more AEDs but I cannot set them up until after we raise enough money."
Sherrie McCollough, Melanie's sister, joined her that day to help meet the Legion staff and set up the AED at their facility. She had been assisting with her sister's foundation since the start, but this was her first time assisting with a donation.
Aside from Melanie's former fiancée, both Melanie and Sherrie had previous experience with relatives suffering from heart problems, as heart disease runs in the family. Their father passed away from complications due to heart disease in 2005, and they lost four uncles to heart disease as well.
"That is what this is all about," Sherrie said. "Her foundation is about saving lives…It is awesome. This is our way of giving back to the community, this is her foundation, and she is going to expand it through the county."
Judy Christmas has been a lifelong friend of Melanie since childhood. Both of them grew up in Bartow, so being able to return to their childhood hometown and help their old community through such a donation felt like a blessing, she explained.
"It is an amazing thing to help save somebody's life, if at all possible," Christmas said. "It is there for people to save lives. Anything I can do to help Mel save somebody's life is just a great thing and she does so much. Melanie does a great job. She does it for the community, for the county. She does it for everyone, and I give her all the kudos in the world because she gives all of her time and everything for them."