FrankCrum Staffing Celebrates Grand Opening
by James Coulter
Are you looking for employment? Do you need a good-paying job with a sustainable wage or salary and good benefits? Wouldn't it be nice to visit a staffing agency that placed your needs before that of your potential employer? Who could guarantee a job that provided an income that met your financial needs?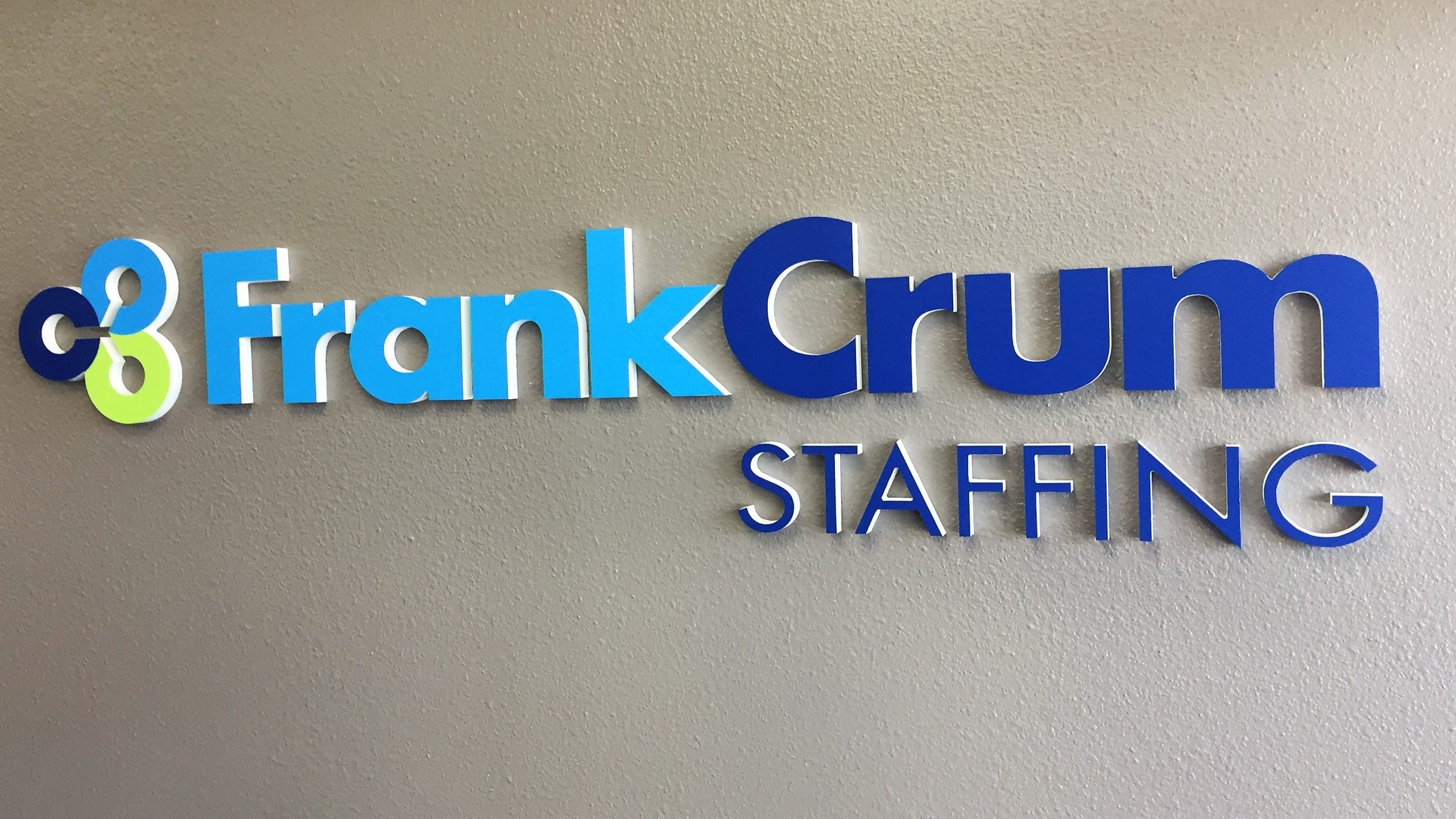 With more than 40 years of experience, FrankCrum Staffing not only has the expertise to find the right job for you but often finds a job that most people cannot find on their own. For many potential job seekers, FrankCrum has a special ability for finding jobs that often go unnoticed or overlooked by them, helping them find the right job for them.
"There are jobs out there, and we know how to find them," their website states. "You've probably heard that a lot of jobs are never posted. That's why we're here because we're out talking to employers day in and day out. And we're not just talking about the job titles – we're learning about the skills, experience and training they want their people to have. When you combine that with our technology and Certified Staffing Specialists, the result is great opportunities for our candidates."
As a family-owned business, FrankCrumb Staffing offers more than 40 years of experience through three generations. What started as a humble business in 1981 "to serve candidates and clients with clerical and light industrial positions" grew exponentially over the next four decades into three operating companies: FrankCrum Staffing, FrankCrum (a Professional Employer Organization – PEO) and Frank Winston Crum Insurance.
"Over the years, FrankCrum Staffing has grown to become a national company that specializes in contract to hire, temporary to permanent and direct hire staffing with a unique combination of personal care and technology," their website states. "What hasn't changed, though, is the firm's commitment – echoed throughout the family of companies – to always "Do the right things for the right reasons."
Now, this Clearwater-based company operates five offices throughout the state. They have now opened their newest location in Lakeland, where they have been in operation for the past two months. Andres Rojas, Business Development Executive, hopes to continue his organization's legacy by helping potential employees find the right employers who can offer them a job that meets their financial needs.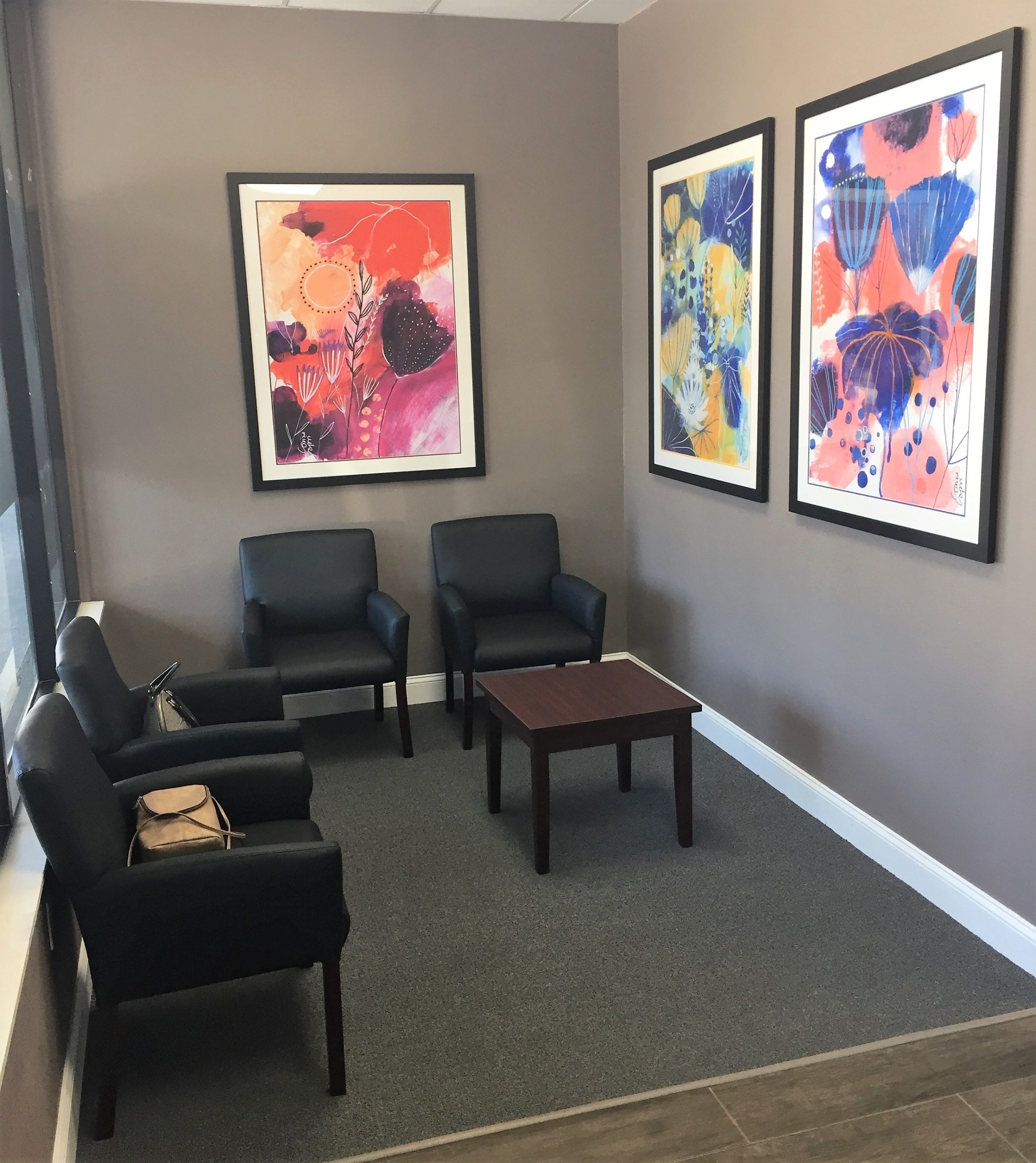 "We have tough conversations that a lot of agencies may stay away from, like 'how do we get folks paid at a minimum wage that they may have a sustainable living?'" Rojas said. "We are having those tough conversations with a lot of corporations to increase pay wages. We are doing the right thing for the right reasons. Being here in Lakeland and trying to make an impact really gives us a lot of possibilities to operate a little differently. I think what we expect to be a value as a partner and a resource not only for employees but employers as well."
FrankCrum Staffing celebrated its grand opening on Thursday with a ribbon-cutting ceremony hosted by the Lakeland Chamber of Commerce. Rojas and his business partner commended the representatives from the city and chamber for allowing their business the opportunity to set up shop in their community. Rojas promised that he would lend his family's extensive experience well to serving the employment needs of its citizens.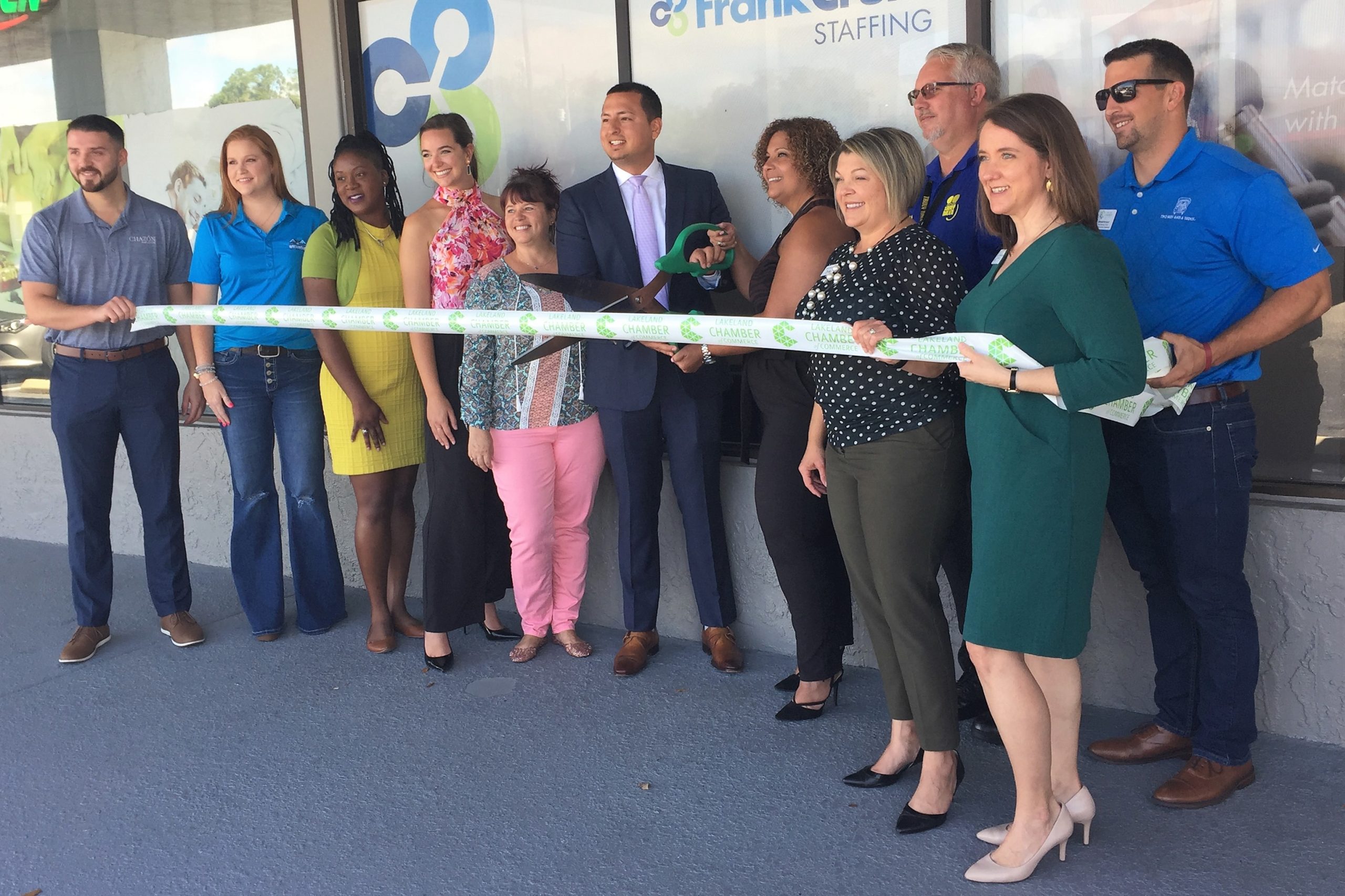 "Connecting with people is what we like to do, to do the right thing for the right reason," he said. "Right now, more than ever, it is important to be very employee-centric and be able to provide value to a lot of our crew and our resources back to the local leaders of Lakeland, and the manufacturers and organizations here. So we are excited to be here and bring value."
Stephanie Colon, Chamber Board Member, commended FrankCrum Staffing for setting up shop in their community. She not only expected the new agency to provide a service to the community, but she offered the services of the chamber to help them however they could.
"I thank you both for choosing the chamber to help be a conduit for businesses and a partner," she said. "We are very excited to have you both with us. And if there is anything that you need, you can call [us] and we will be happy to guide and direct you."
Amy Wiggins, another Chamber Member, likewise welcomed the new agency and offered them a hand in assisting with their services: "We are grateful that you have chosen our community. It is critical to your success that businesses know exactly how the chamber operates. We are engaging people and connecting people back to Lakeland."
FrankCrum Staffing is located at 4525 S Florida Ave Suite 7 Lakeland FL 33813. For more information, call 727-799-1229, or visit their website at: https://www.frankcrum.com/