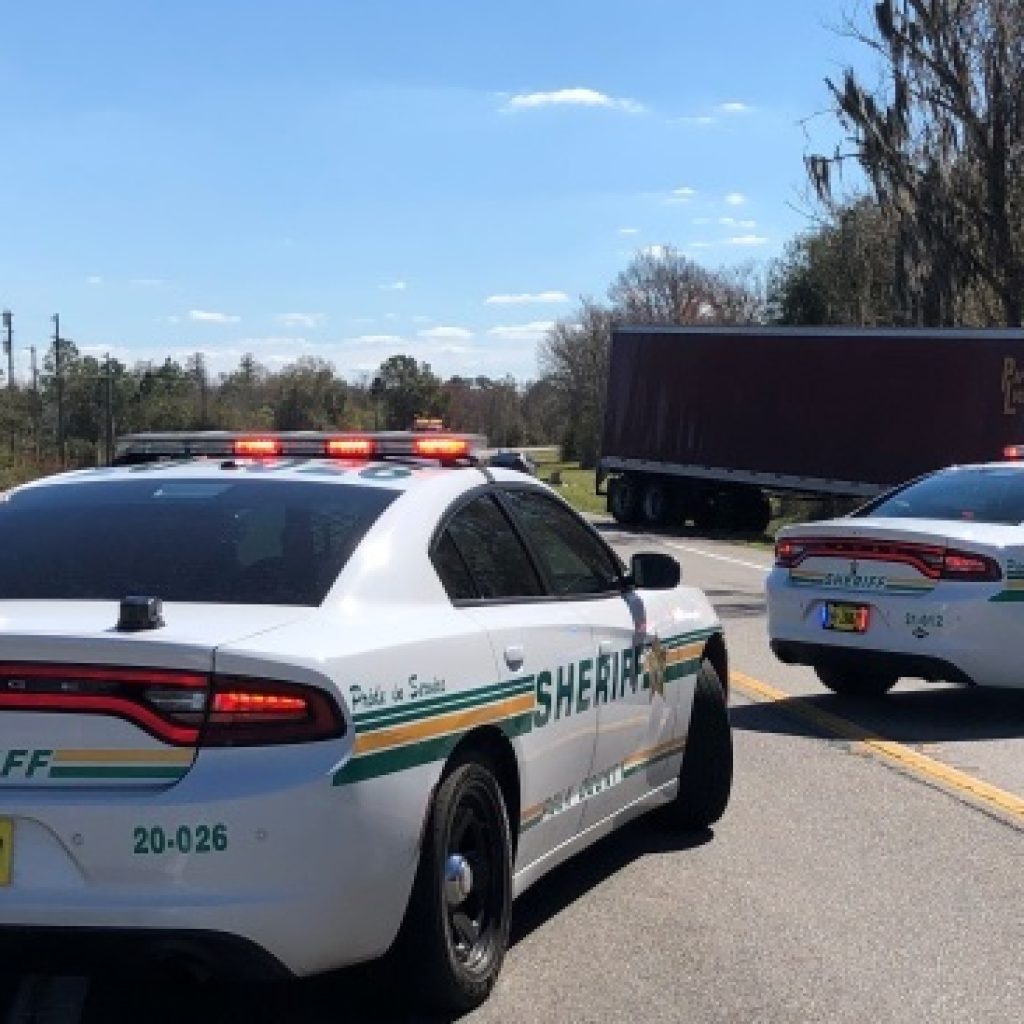 On Tuesday, February 1, 2022, the Polk County Sheriff's Office responded to a two-vehicle crash around 10:15 a.m. on US 98 near the 11000 block in unincorporated Lakeland. The two vehicles involved were a silver 2001 Honda Accord being driven by 49-year-old Angela McDaniel of Lakeland, and a burgundy 2019 Volvo Semi-truck and trailer being driven by 28-year-old Tyler Palmer of Irmo, SC.
According to the investigation so far, Ms. McDaniel was driving southbound on US 98, when for unknown reasons her Honda entered the northbound lane and into the path of the semi-truck, where the two vehicles collided. The Honda was redirected to the west and came to a final stop on the west shoulder of the roadway. The semi-truck slid northwest across the southbound lane where it entered the wood line and struck several trees.
Ms. McDaniel died at the scene. Mr. Palmer was uninjured.
Witnesses told detectives that Ms. McDaniel's vehicle had drifted across the center line and the fog line multiple times over several miles just prior to the crash.
The investigation is ongoing.