UPDATE for Lakand Police Departent:
Good News. Mom and kids have been located safe and sound at an apartment complex in Sunrise. THANK YOU to everyone for sharing and thank you to the City of Sunrise Police Department for all of your assistance.
Have you Seen Stephanie Adkins?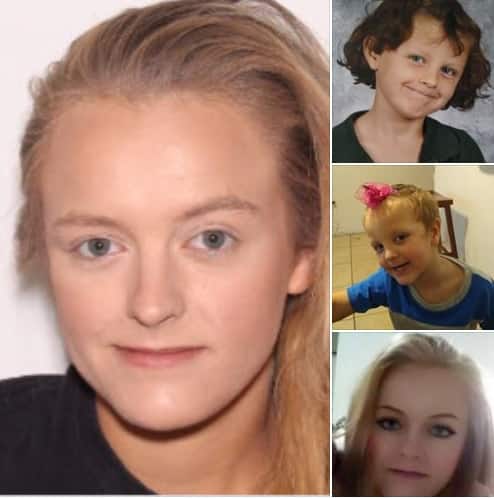 Detectives are attempting to locate 23-year-old Stephanie Adkins and her two children, Penelope Holley (girl age 5) and Kalib Holley (boy age 3). The mother and two children were last seen on Thursday evening, October 31, 2019, at 4:30PM near Ariana Street. Adkins left on foot with a double stroller and said she was taking the children trick-or-treating. She was last seen wearing shorts and a blue shirt. One child was dressed as a mermaid and the other was in a camo outfit. Adkins is 5'4" and weighs approximately 120 pounds. She has blonde hair and blue eyes. Adkins and the children were reported missing by Adkins' mother.
Adkins frequently leaves home without advising anyone. Detectives have been notified of possible sightings of the mother and kids in the Sebring and Avon Park area. Detectives want to make contact with her to ensure everyone is safe.
Anyone with information, please contact Detective Ali at 863.834.8974 or by email at [email protected]