More Than 80 Jeeps At Inagural Frostproof Jeep Show N' Shine & Swap Meet
by James Coulter
Jeeps are the best vehicles for people who are "born to be wild." Plenty of Jeep owners had a wild time during the inaugural Jeep Show N' Shine & Swap Meet in Frostproof Saturday.
More than 80 Jeep vehicles lined and crowded Henderson Field in Frostproof during the inaugural. Jeep owners could show off their vehicles while participating in fun events including a Jeep run to Avon Park later that afternoon.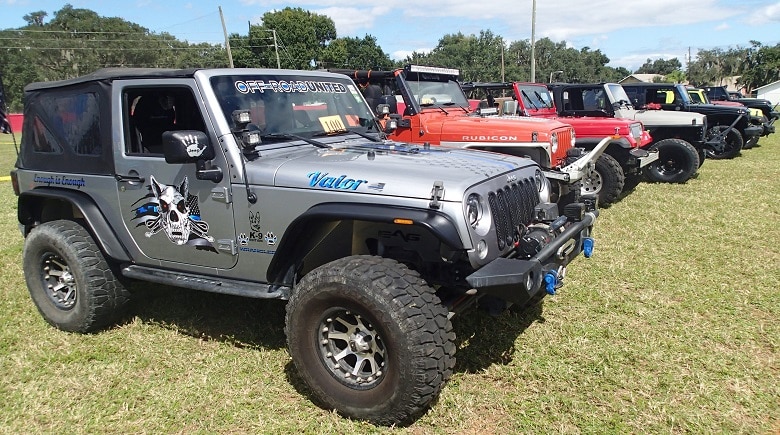 Throughout the day, both Jeep owners and regular attendees could peruse local vendors and food trucks, listen to live musical entertainment, and engage in a 50/50 raffle for various prizes.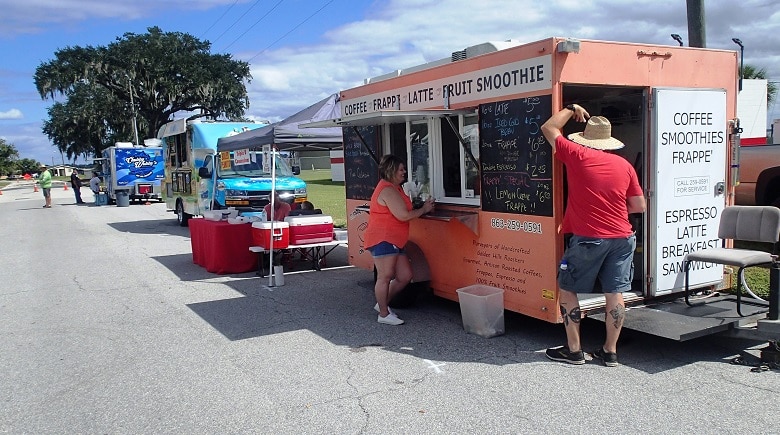 Proceeds from the event went directly towards the Historic Ramon Theater. The event was created that year as a fundraiser to help cover the costs of repairing the historic theater's roof, explained Jennifer Garavelle, President of the Frostproof Chamber of Commerce.
"This is our first year," she said. "We have a board member who owns a jeep, and they thought this would be a good event for Frostproof."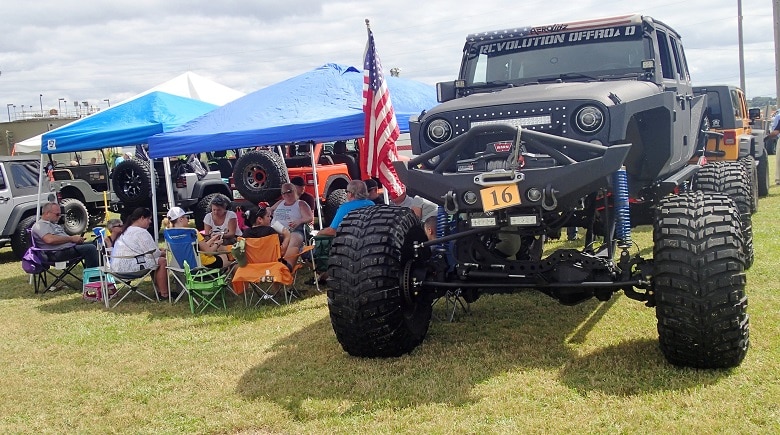 Garavelle was pleased by the great turnout for the inaugural event, and she has high hopes for it to more than double in size next year.
"We hope for it to grow and double next year," she said. "Hopefully, word will get out and the event will grow."
Participating in this event was Lake Wales Chrysler Dodge Jeep Ram. One of the event sponsors, they used the opportunity to showcase many of their new models, including a Sahara and Gladiator, both of which go 19 and 21 miles to the gallon.
Naya Goodwine, Sales Representative, was impressed by the turnout for the event, especially with the curiosity of potential customers. Throughout the day, their dealership booth informed four to five interested customers per hour, she said.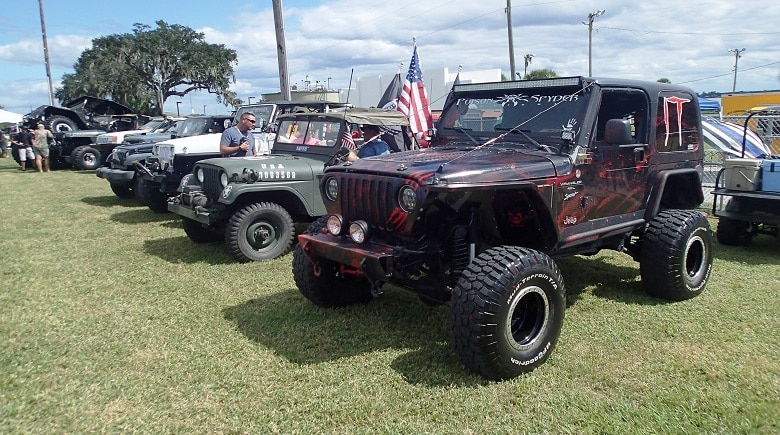 "Getting to meet people is good for us," she said. As for what allows their brand to remain successful, she attributes that to the extra care they provide their vehicles: "We take really good care of our vehicles with extra inspections, we are top notched. We try to clean them and work them with gas [mileage]."
Lake Wales Chrysler Dodge Jeep Ram was one of many sponsors assisting the event that day. Another major sponsor was Citizens Bank and Trust. Sandra Wolf, Marketing Coordinator, is also on the Chamber Board, which made her more than willing to lend her assistance.
She was especially impressed by the number of Jeeps that drove out for the event. Overall, the fundraiser more than met expectations, exceeding it by at least 90 percent, she said.
"I didn't realize there [are] so many Jeeps," she said. "Anything we can do to help raise money for the theater…we are all in for Frostproof."