Hilton Lakeland Home2 Suites Celebrates Ribbon Cutting
by James Coulter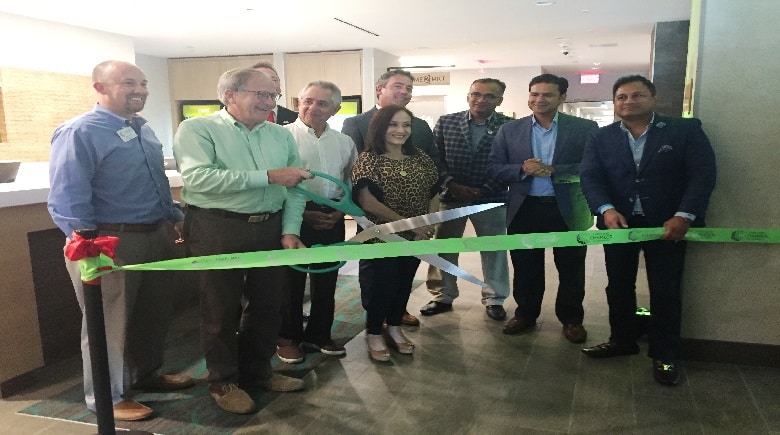 Looking for a hotel to stay in Lakeland with all the comforts of home away from home? Then consider booking a suite at the new Home2 Suites by Hilton Lakeland.
Located near the Lakeside Village Shopping Center along Harden Boulevard, this modern-design hotel has hundreds of suites with full-sized in-room kitchens with microwave, refrigerator, and cooktops available upon request.
Aside from suites that provide all the comfort of home, this hotel also features other amenities including an outdoor pool, indoor fitness center, laundry room, complimentary Wi-Fi, and free breakfast every day.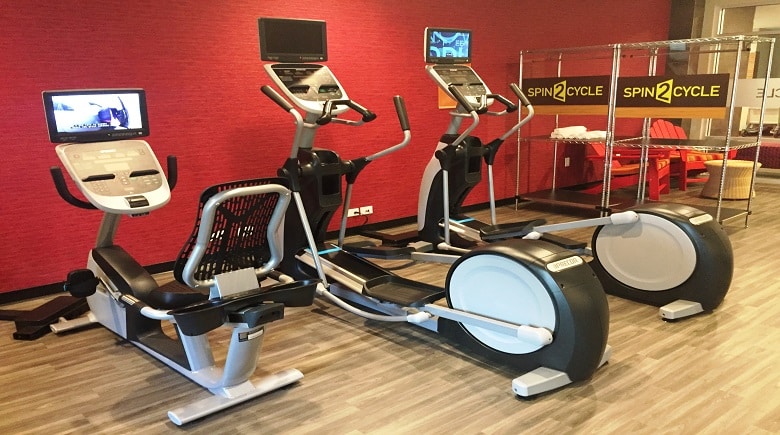 Best of all, the hotel is located within the Lakeside Village, which means that guests are only a brief walk away from a shopping spree at several stores, a nice evening dinner, or a night at the movies.
The hotel is pet-friendly and eco-friendly. So not only can you stay the night with your favorite furry friend, but rest easy knowing that your stay is environmentally friendly.
"They can expect a clean and comfortable environment as well as friendly staff and efficient service," explained Linda Camarena, Regional VP of Sales for BaywoodHotels. "We just want to stick around and help the community for as long as we can."
Home2 Suites by Hilton Lakeland was built earlier this year in May. Recently, it celebrated its grand opening with a ribbon cutting ceremony hosted by the Lakeland Chamber of Commerce on Thursday afternoon.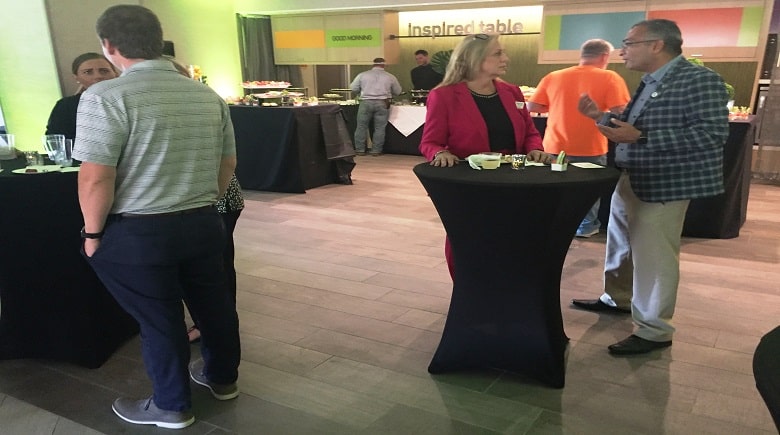 Lakeland Mayor Bill Mutz, as always, helped cut the ribbon after offering a few words of endearment for the new hotel. As Lakeland grows with the rest of Florida, they will need accommodations such as those provided by this new facility to better facilitate guests and tourists visiting the area, he said.
"We are so excited to have an extended stay hotel in this location, which is the ideal location in Lakeland," he said.
Will Link, Chamber Board Member and Real Estate Attorney, knows from firsthand experience the great accommodations the hotel brand provides its guests. Earlier this year, he stayed at a hotel during a trip to South Dakota.
He had to stay an extra night due to his flight being snowed in. Not only did the hotel provide him a room, but they offered it to him free of charge, he said.
"I can't promise you free rooms here," he said. "So when I found out this brand was coming to Lakeland, I was so excited to hear about it, and I was looking forward to this day for a long time. So thank you [for coming] here."
Hilton Lakeland Home2 Suites is located at 3610 Lakeside Village Blvd, Lakeland, FL 33803. For more information, call 863-500-6869.