PCSO Press Release: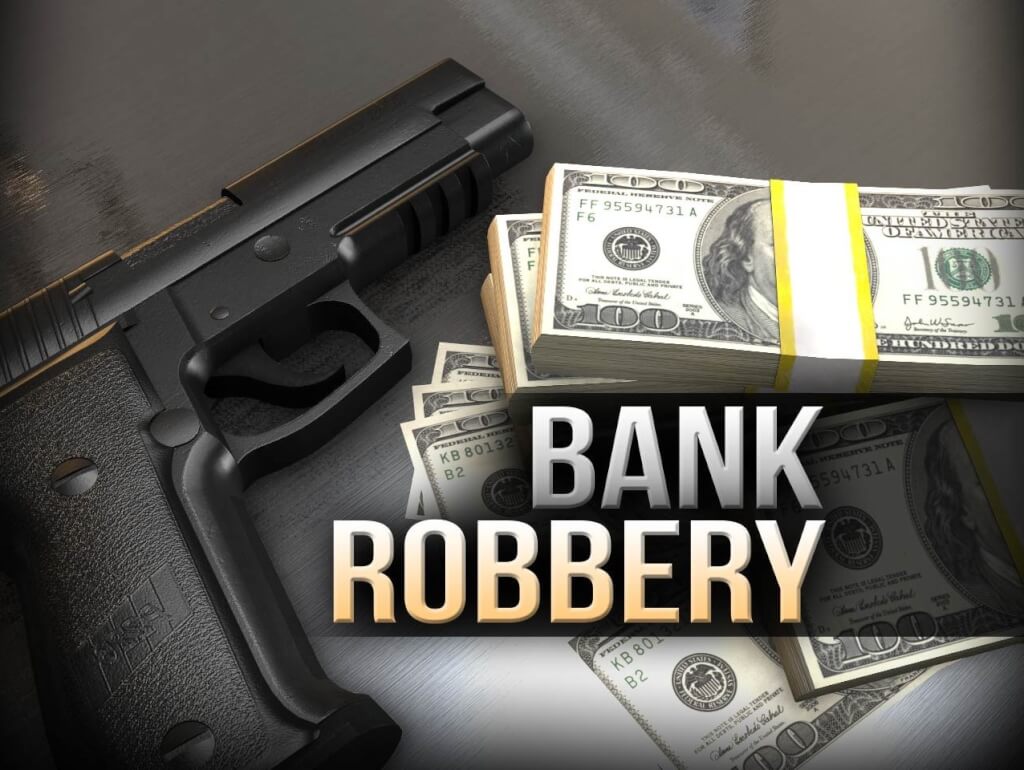 Polk County Sheriff's Office Robbery detectives are currently investigating a bank robbery that occurred today, Thursday, 05/30/2019 at approximately 12:04 p.m. at the Fifth Third Bank, located at 435 Combee Road South in Lakeland. The unknown suspect walked up to the clerk and produced a note, demanding cash from the drawer. The clerk provided the suspect with money at which time the suspect fled the bank on foot, south on Combee Road. Neighboring business surveillance cameras captured the suspect enter and exit what appeared to be a gold Chevrolet Cruze, prior to and after the robbery occurred.
The suspect was described as a white male in his late 30's to early 40's, with a dark goatee, approximately 5'7" tall, and medium build. The suspect was wearing a black ball cap, large tan framed sunglasses with black lenses, a long sleeve black shirt, blue denim jeans with rips in the left knee and right thigh areas, and dark shoes with white soles.
Detectives believe this is likely the same suspect from a bank robbery that occurred in the city of Lakeland on May 25, 2019, at 1:58pm at the Chase Bank, located at 5555 Walt Loop Road. The suspect entered the bank two minutes prior to closing and produced a hand-written note, told the teller not to look at him and requested money. The suspect was given an undisclosed amount of money, after which he exited the business and ran to a light-colored (possibly gold or beige) Chevrolet Cruze that was backed into a parking space on the north end of Executive Cleaners & Launderers. The vehicle was observed driving south through the Plantation Plaza towards the exit at Old Combee Road.
If anyone has information about the identity of the suspect, please contact Detective Daniel Grant at 863-298-6200, or to remain anonymous and be eligible for a cash reward leading to an arrest, contact Heartland Crime Stoppers – call 1-800-226 TIPS (8477), visit the website www.heartlandcrimestoppers.com and click on "Submit A Tip," or download the free "P3tips" app on your smartphone or tablet
Attached are photos from today's bank robbery and from the Chase Bank robbery.
Bank robbery suspect from the Fifth Third Bank (4 images) followed by bank robbery suspect from Chase Bank (3 images):