Winter Haven Police Department Press Release: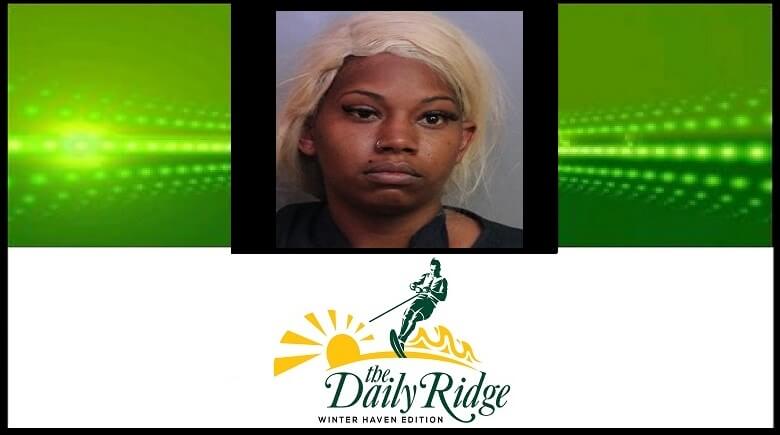 On 3-3-19 at approximately 1 a.m., Winter Haven Police received a call of a suspicious vehicle that was reported in the area of Palmetto Ave NW and Unity Way NW. A silver 4-door vehicle was located that matched the description given by the caller.
The vehicle, driven by 31 year-old Tabitha Nicole Singletary (Palmetto Ave., Winter Haven) headed south on Unity Way towards Ave. O NW. Singletary ran the stop sign at Unity Way and MLK Blvd turning west towards Hwy 17. The officer activated his emergency lights in an attempt to make a lawful traffic stop. Although Singletary was not speeding nor driving erratically, she did not stop. The officer continued to follow Singletary where she ran the red light at Hwy 17 and MLK Blvd. As Singletary passed Champions Church, she swerved towards oncoming traffic headed eastbound. The officer turned off his emergency lights and stopped on the side of the roadway.
Singletary was seen approaching 21st St where a vehicle was temporarily blocking the intersection forcing her to stop. The officer approached the vehicle and Singletary got out of the car and started running, disobeying verbal commands to stop. The officer deployed his department-issued Taser and Singletary was struck in the back causing her to fall to the ground. Once the officer approached Singletary, she started struggling with the officer and refused to place her hands behind her back. Singletary continued to fight the officer and during the struggle, the officer's radio fell off of his belt and was on the ground under Singletary during the struggle.
Responding back-up officers arrived and were able to assist in making the arrest.
Singletary refused to give her information, however officers were able to locate information in the vehicle with her name and identification was made. Once a check was made, it was discovered that Singletary had a suspended license since October 2018 and also had an active warrant for failure to return a leased vehicle.
Singletary booked into the Polk County Jail and charged with one count each of Knowingly Driving With a Suspended License (M2) F.S.S. 322.34(2), Resisting Officer W/O Violence (M1) F.S.S. 843.02 and Grand Theft of Motor Vehicle (F3) F.S.S. 812.014(2)(C)