Bartow Ford Winter Wonderland Lets It Snow For Fourth Year
by James Coulter
Rachel Aguilera from Lakeland waited patiently in line to see if the key she received would open the door to a F150 Super Cab STX Two Wheel Job 2018 at Bartow Ford.
Even though she was the eighteenth contestant in line, and even though all of the other contestants before her had failed to open the new truck, she was still doubtful that her key would open it.
When her turn finally arrived, she put her key into the lock, turned it, and nearly fell over crying tears of joy when it unlocked for her.
"I did not feel like I would win this," Aguilera said. "I left this in God's hand, and it was his will."
As she considers this truck a gift from God, she plans on using it for His will by helping other people, whether it's transporting them, delivering food, or even hosting tailgating parties at concerts and games.
"It feels awesome," she said. "It is thanks to Bartow Ford, 97 Country, and God that I was able to win this, it is awesome. I can't say nothing more than thank you."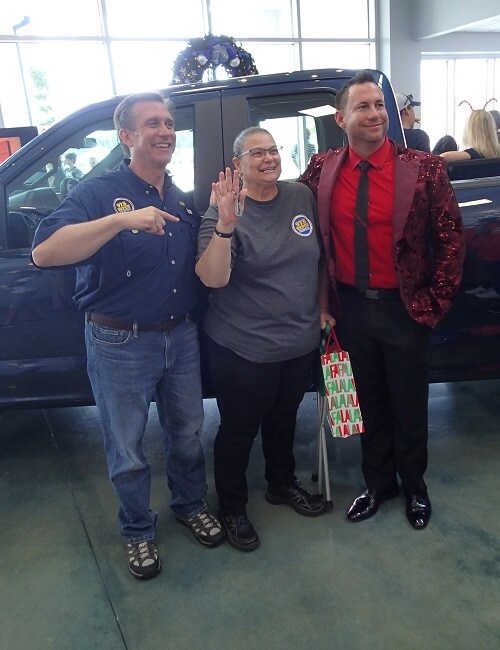 The annual car giveaway was hosted during the fourth annual Winter Wonderland hosted at Bartow Ford Company on Saturday.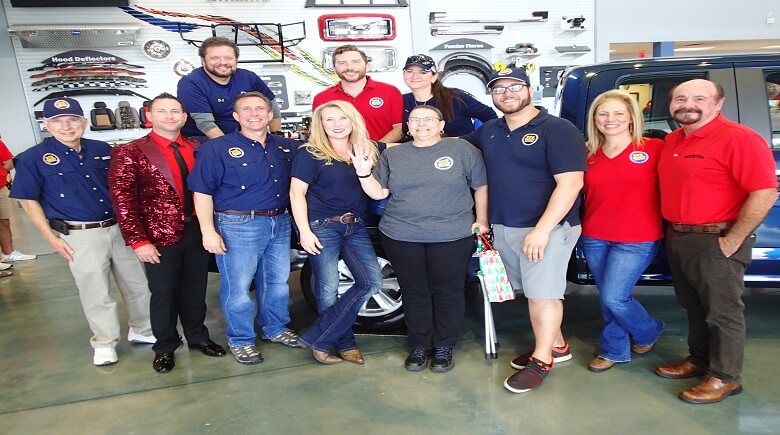 Aside from allowing 20 lucky contestants the opportunity to drive away with a new truck, the annual holiday event also allowed children of all ages and their guardians to enjoy snow and other fun activities outside.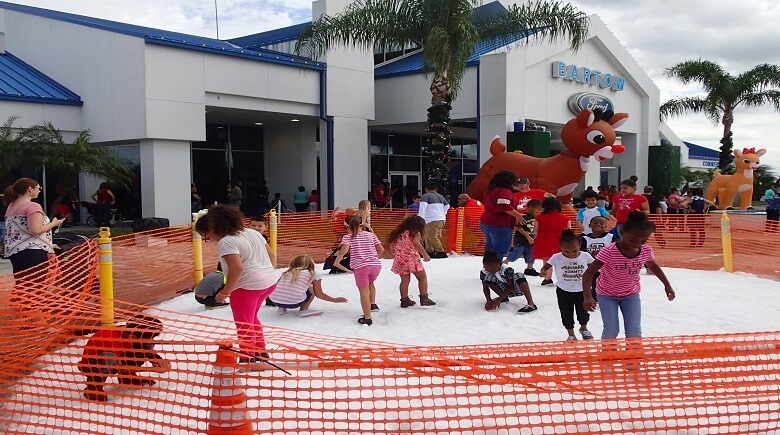 The main attraction, of course, was the 80 tons of snow outside, where children could play in, make snow men and angels, wage snowball fights, and even sled down on ice slides.
Earlier that morning, children and their guardians could enjoy breakfast with Santa Claus, and later have the opportunity to take a photograph with him and Mrs. Claus, as well as other Christmas characters such as Frosty the Snowman and the Grinch.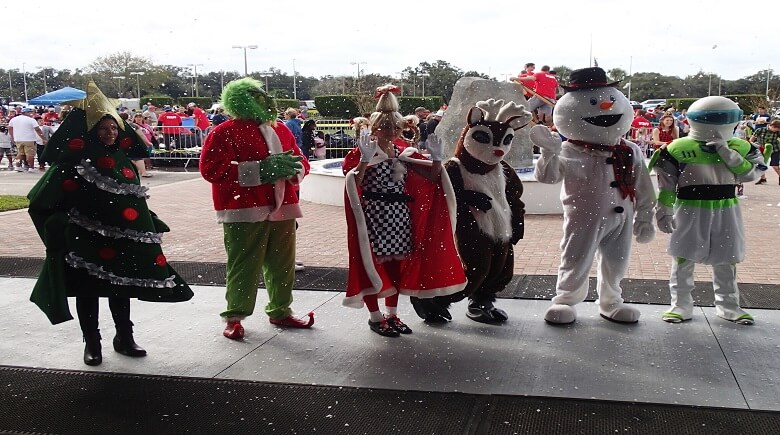 Other holiday-related activities provided that day included bounce houses, inflatable slides, train rides, Christmas carolers, and holiday crafts.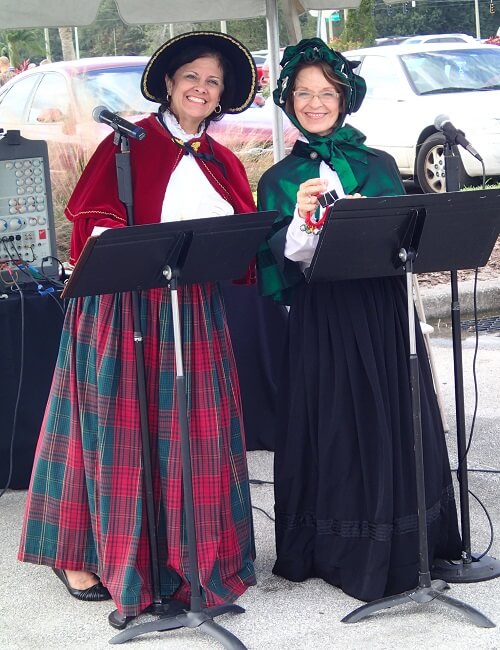 The annual event started as a simple contest for a free truck giveaway, but as that contest only managed to attract a handful of attendees, the event was expanded to include snow and other holiday activities in order to attract a much larger turnout, explained Benny Robles, Jr., President of Bartow Ford.
"I wanted more people to see it," he said. "So I had the idea of transforming it into a winter wonderland. We got bigger and bigger with ideas, and here we are."
His father, Benny Robles, Sr., the owner and founder, loved the idea, and felt it would be a great opportunity for local children to enjoy a white Christmas.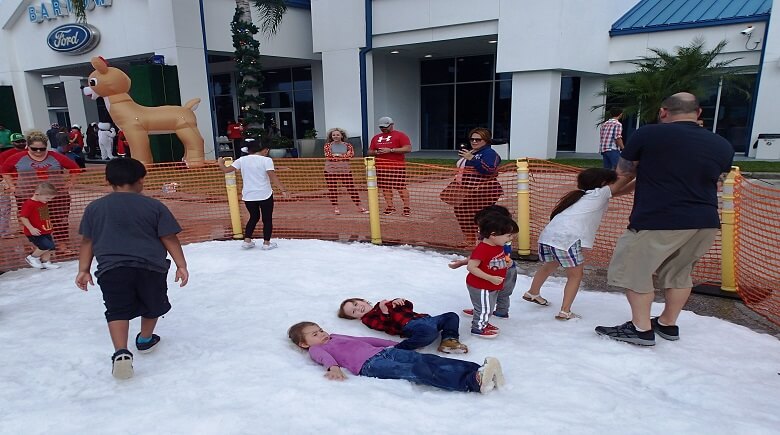 "Some of the kids here have never seen snow, so we give them opportunity to see and experience snow," he said.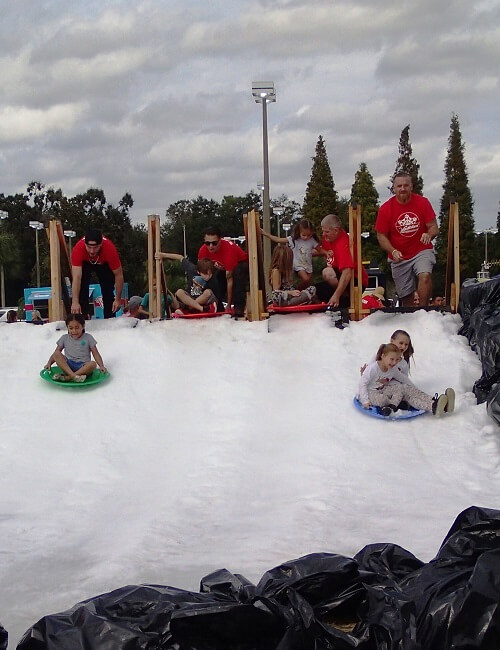 Their first Winter Wonderland event four years ago was initially expected to only draw in a handful of guests, approximately 500 to 600 people.
Their initial expectations was vastly exceeded when more than 2,000 people attended the inagural event, he said.
"We had no idea how many people to expect…and we were overwhelmed," he said.
Since then, the event has grown with more activities and more participants, with at least 5,000 to 6,000 attending annually, Robles, Sr. explained.
Putting on such a massive event with a massive amount of snow is quite the massive undertaking that requires at least 100 employees to help coordinate, with most of these employees humbly volunteering their time to help with it.
In the future, they hope that their annual holiday tradition will grow bigger and better with more snow, more activities, and even more children enjoying a Winter Wonderland in sunny Florida.
"I enjoy seeing the kids and having fun, experiencing the snow, [and] I experience the whole event," Robles, Sr. said. "We are going to continue to grow on it. It is a tradition that we plan to continue to do every year."