Winter Haven Celebrates 30th Carols In The Park
by James Coulter
For three decades, folks have come a caroling among the leaves of green in Winter Haven's Central Park, and there they go a wandering so fair to be seen.
Downtown Winter Haven celebrated its 30th Annual Carols in the Park on Saturday with 16 performances from choirs, orchestras, and musical groups from local schools and other placea throughout the area.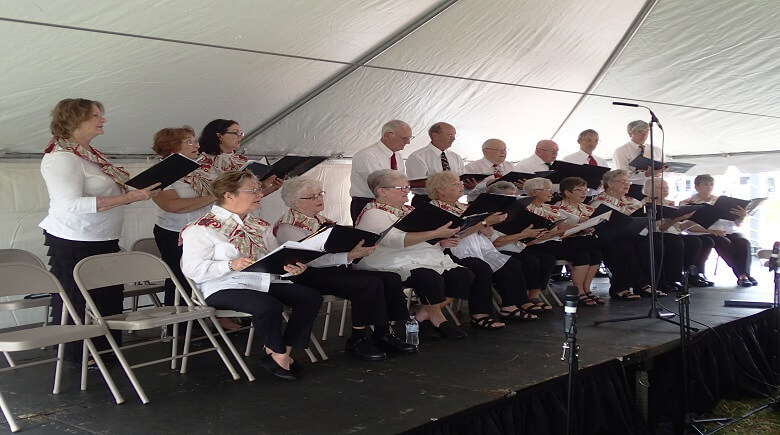 The Performing Arts Academy from Winter Haven Christian School was one such group. At least two dozen of its students performed intriguing renditions of traditional Christmas songs, including a quite humorous performance of "The 12 Days Of Christmas"—or rather, the "The 13 Days Of Christmas."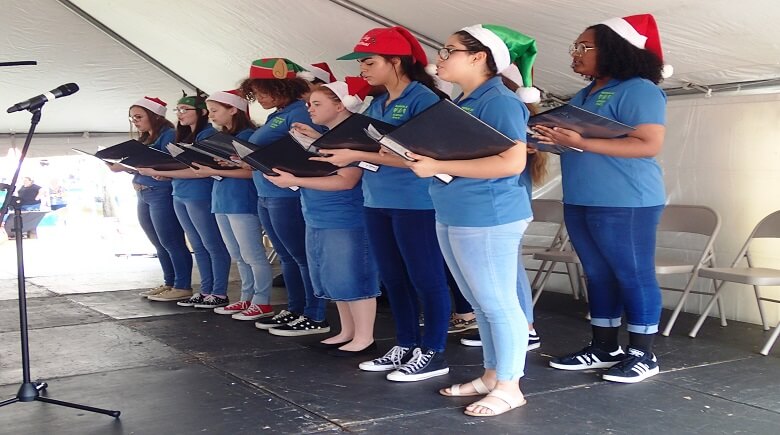 Steven Osborne, The Performing Arts Teacher, and his students were invited to attend following their performance at the 9/11 Remembrance event earlier that year.
With this being their first year performing at the Christmas event, he and his students were more than excited, and their expectations were more than exceeded.
"They blew our expectations out of the water," he said. "Just to see everything here and to see all of the groups and professionalism of the set up, it was wonderful."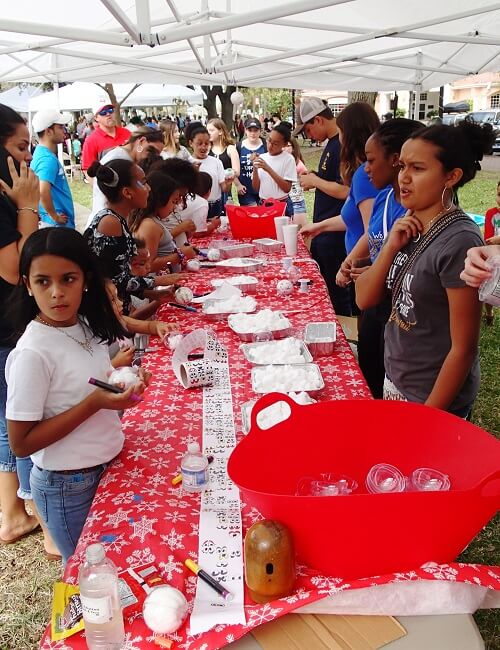 Being able to participate within a community event such as this was an honor, as was being able to perform alongside other local talent upon that same stage, he further elucidated.
"Just a desire to be a part of the community and to go out and spread our message of Jesus Christ into the community, and it was the perfect opportunity of that," he said.
On the other side of the age spectrum was Haven Harmonies, a chorus consisting of several retirees from across the county who practice on a weekly basis as Beymer Memorial United Methodist Church in Winter Haven.
Joe E Jones has been directing the chorus for eight year, and his group has been attending the event ever since it first started more than 30 years ago.
As someone who was on the Cultural Arts Committee that developed Carols In The Park 30 years ago, Jones appreciates how much the annual holiday event has grown over the years.
Overall, he loves the festive atmosphere and the camraderie that he and his choir members share performing at the event with others.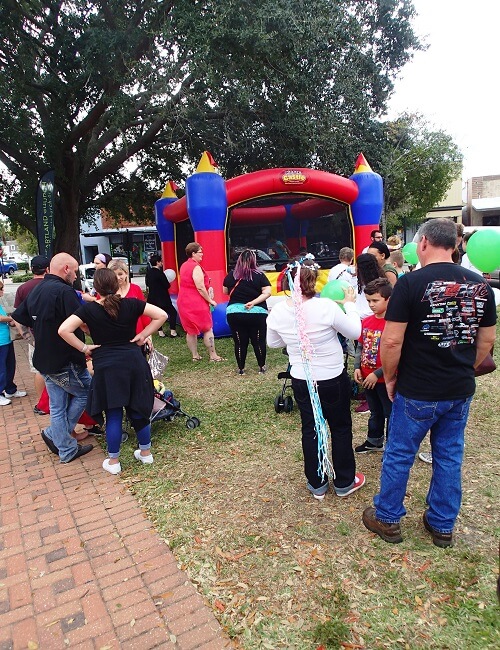 "It is just a nice event for the community, and they enjoy our singing, and we share our music," he said.
Aside from Christmas carols, guests that day could enjoy other holiday-related activities, from horse-drawn carriages and pony rides around the park, to photo opportunities with Santa Claus himself.
This year's event utilized the new South Central Park area, which served as a convenient central location for the local holiday vendors and food trucks.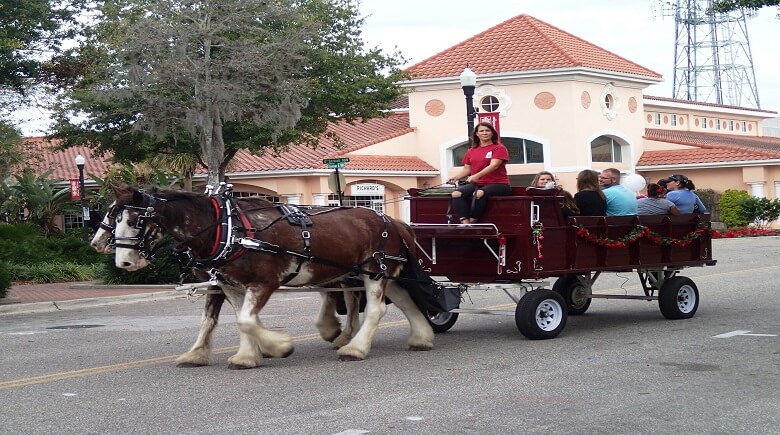 "Utilizing the new [space] has been wonderful," said Anita Strang, Executive Director of Main Street Winter Haven. "Being able to have all the vendors set up in one location where the traffic flows well and it is working out great."
Main Street Winter Haven has been helping coordinate the event for nearly 16 years, and each and every year has only seen it grow bigger and better.
For both Strang and Alex Santiago, Main Street Vice President, being able to see local residents, including children, enjoy the event is more than enough reward for them.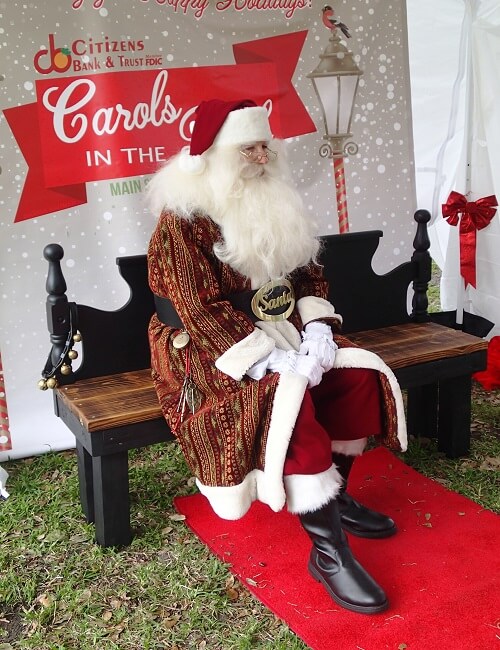 "I enjoy seeing the family and the kids running around and visiting Santa Claus and walking among the vendors," he said. "It is a family event."