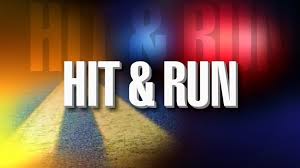 Lakeland PD Release:
LAKELAND, FL – On November 7, 2018 at 8:45 P.M. the Lakeland Police Department responded to an accident on Kathleen Road at 10th Street. A 2009 Suzuki motorcycle was northbound on Kathleen Road approaching the intersection of West 10th Street. As the motorcycle was traveling through the intersection, an unknown vehicle traveling southbound on Kathleen Road turned east onto 10th Street. The motorcycle collided with the rear of a vehicle throwing the driver of the motorcycle off.
The other vehicle involved in the collision did not stop and continued traveling eastbound on West 10th Street. Based on witness statements the vehicle was Burgundy or red in color. Based on vehicle evidence left at the scene, the vehicle is possibly an unknown year/model Kia. The vehicle sustained extremely noticeable damage to the rear and it missing the rear tail lights.
The Lakeland Police Department, Polk County Fire Rescue, and the Lakeland Fire Department all arrived on scene and began to provide life-saving measures. The operator of the motorcycle was transported to the Lakeland Regional Health Center with serious life threatening injuries and is in extremely critical condition. The next-of-kin has been notified.
Members of the Traffic Homicide Unit responded to the scene and took over the investigation. This case is still open and under investigation and anyone with information should call Traffic Homicide Investigator Officer Tyler Anderson at 863-834-2553.
The roadway was shut down for approximately 4.5 hours during the investigation. The operator of the Suzuki motorcycle was identified as:
Miguel Angel Gonzalez Gonzalez, 38 years old.
2325 Onley Road
Lakeland, Florida 33801