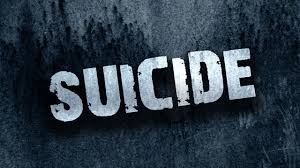 For the second time in less than 14-hours, the Polk County Sheriff's Office is investigating a suicide related to a domestic disturbance. Thursday morning, November 1, 2018, at around 7:30 A.M., children were arriving at Mulberry Senior High School, when the School Resource Deputy heard what sounded like a gunshot off campus.
The deputy immediately alerted the principal to place the school on lockdown, and ran toward the sound, where he saw a man and woman struggling with each other outside the residence on NE 4th Street in Mulberry. The deputy witnessed the man shoot himself.
48-year-old Julio Serrano Jr., from 1724 Mahaffey Circle in Lakeland, was pronounced dead at the scene. His ex-wife, 50-year-old Maria Millan, who resides at the Mulberry address, had minor injuries from the struggle.
According to Millan, she walked out of her house to go to work, when she was confronted by Serrano, who was armed with a .357 Magnum revolver. Serrano grabbed her, and the two struggled, causing Serrano to drop the gun. Millan said she picked up the gun and fired it into the air, hoping to get someone's attention. Serrano regained control of the gun as a passing motorist stopped and asked if Millan needed help. Serrano then shot himself in the head.
"Domestic violence is a horrible crime, and what we have seen twice this week, are the unfortunate extreme results. If you are currently in a really bad or violent relationship, please, learn from this. There is help available."- Grady Judd, Sheriff.
Mulberry Senior High School was placed on lockdown for a short time, until it was determined that the shooting was unrelated to the school.