Crickette Parade And Carnival Kicks Off Halloween In Bartow
by James Coulter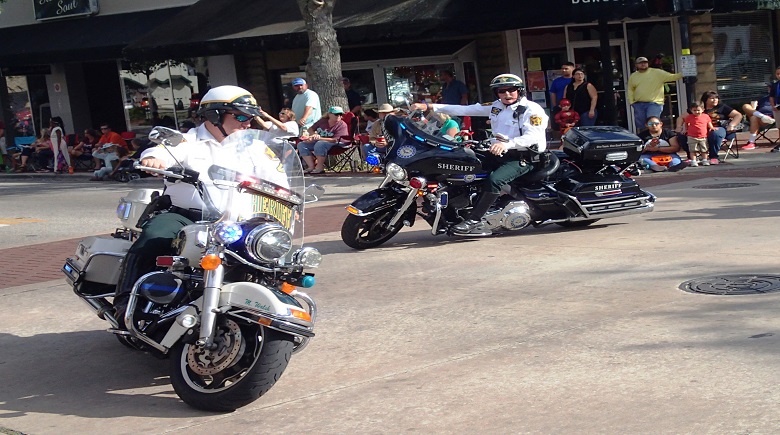 The merry old land of Oz may lie "somewhere over the rainbow", but last week, the Emerald City and its citizens appeared in Downtown Bartow during the annual Crickette Parade and Carnival.
This year's parade included a marvelous float based on the "Wizard of Oz", with a balloon rainbow leading to the towering spires of the Emerald City and away from Dorothy's cottage, with the legs of the Wicked Witch still sprawled underneath it.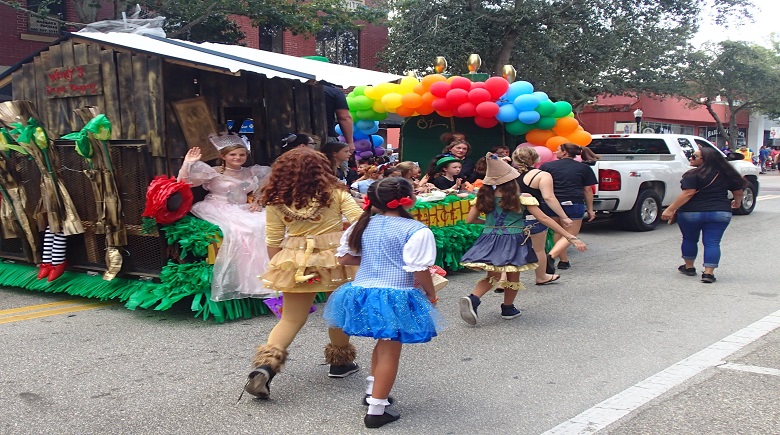 Wendy's Dance Company created the float, with several of their student dancers appearing as characters from the movie, including several Munchkins, the Good Witch Glenda, and even Dorothy and her friends.
This year had the dance studio open up a second location in Bartow, with their original studio in Fort Meade. To help showcase themselves to their new community, they decided to enter a float in this year's annual parade.
"It took a lot of people, a lot of families, [and] a lot of kids to put it all together," said owner Wendy Attix. "We all came together and got it done…[and] it was a lot of fun."
Having been in business for more than 20 years, the dance studio offers a variety of dance classes on different dance styles ranging from ballet to hip hop.
For their efforts in creating the float, they managed to win first place with "best original float" during the awards ceremony following the parade at the carnival in Mosaic Park.
Being able to participate within the parade was excellent for Attix and her students, and they expect to do the same thing again next year.
"We had a lot of fun," she said, explaining that the best part was "probably all the families coming together and us having a good time walking and fellowshipping together."
This award-winning float was one of 55 other entries within this year's parade for the 76th annual Crickette Club Parade and Carnival in Bartow last Thursday evening.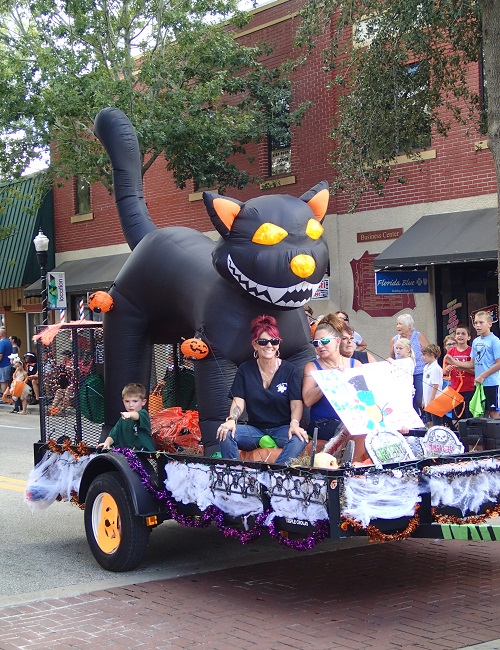 The parade and carnival are both hosted by the local Crickette Club, which, according to its website, is an organization "whose members are Bartow area women involved in business and the community since 1941."
The event started promptly at 4 p.m. as the parade proceeded along Main Street in Downtown Bartow and made its way along Broadway Avenue towards the carnival at Mosaic Park.
Aside from the many colorful floats created by local businesses and organizations, the parade also included apperance by the local police and fire department, as well as more than 100 students dressed in military uniform from local ROTC chapters.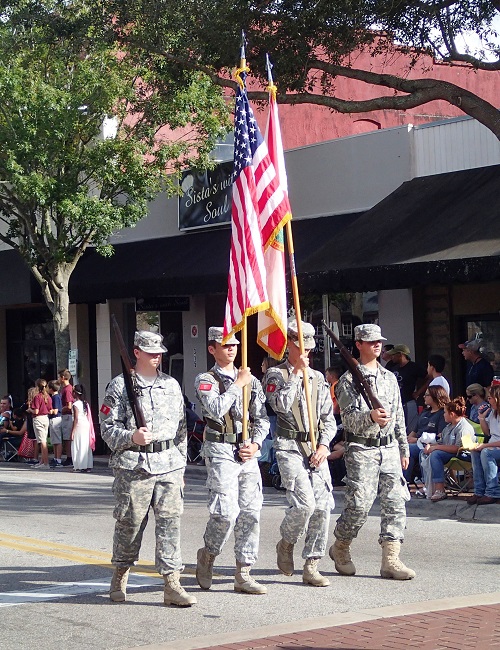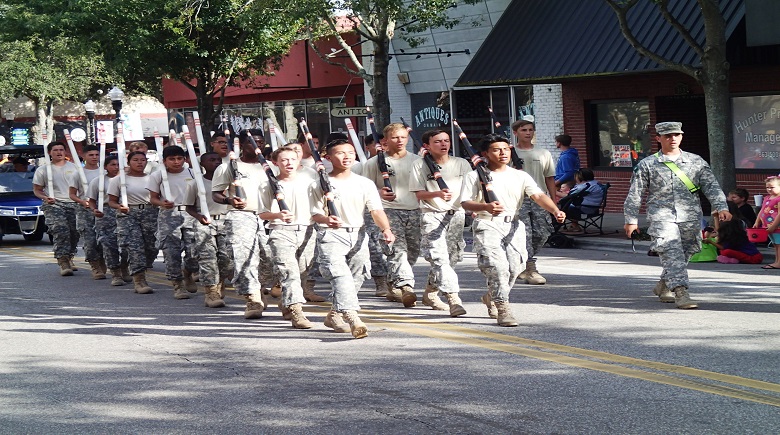 Taking advantage of the parade's publicity by marching within it were several local politicans ranging from Republicans like County Commissioner Mellony Bell to Democrats like Florida Senate Candidate Bob Doyel.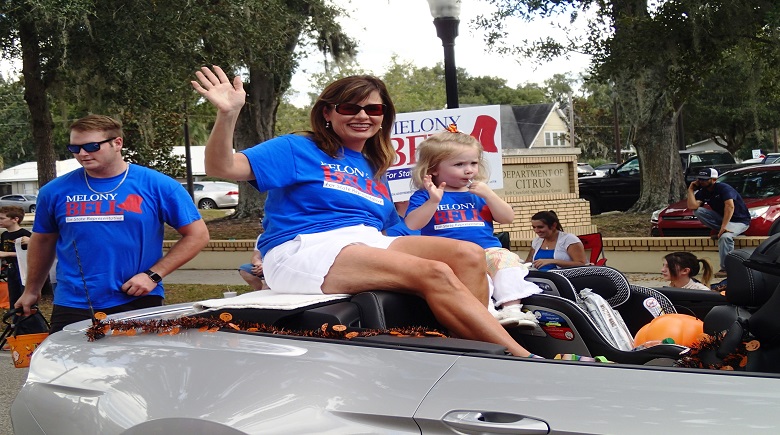 Especially prominent among the canidates running for office was the "Cool Bus" advertising many local Democratic canidates, including Democratic Candidate for Governor Andrew Guillum.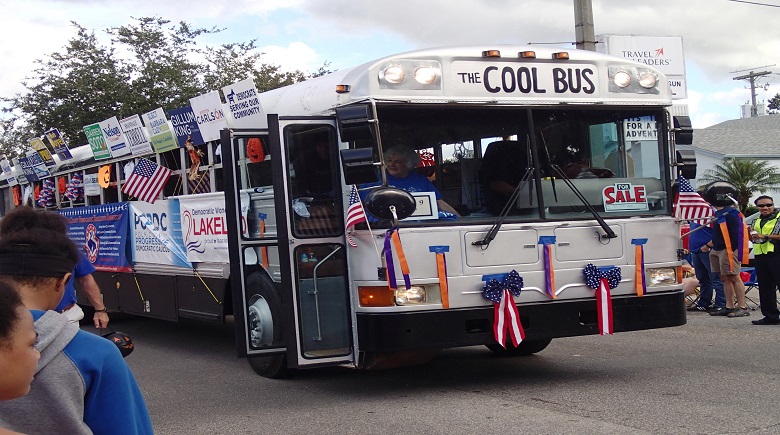 The parade ended at Mosaic Park, where the remainder of the evening's activities continued with the annual carnival. There, children of all ages dressed in their Halloween best had the opportunity to win free candy from more than a dozen carnival games including ring toss, catch the fish, and basketball hoops.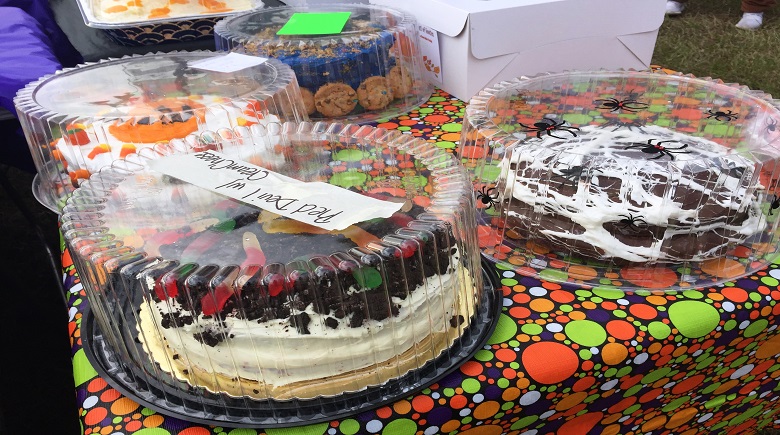 While children were able to play games to win candy, adults had the opportunity to either play bingo to win various prizes or walk the cake walk to win various sweet treats.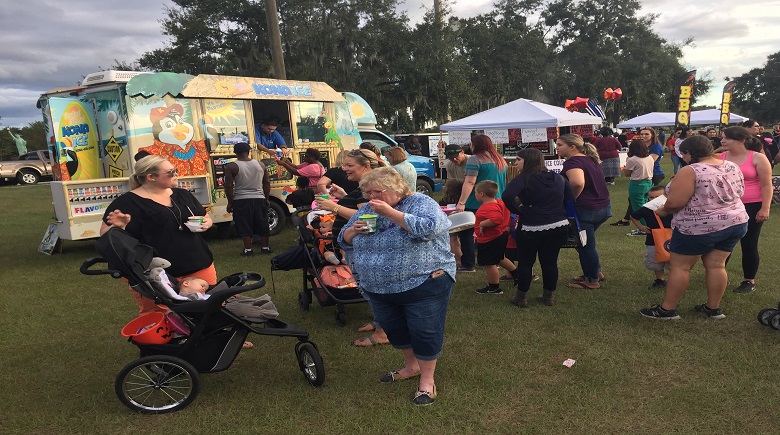 When not busy winning games, children and their parents also had the opportunity to enjoy the fun zone as provided by Lakeland Moonwalk, with fun activities such as bounce houses, rock climbing walls, ride-along trains, laser tag, and even a spinning ride.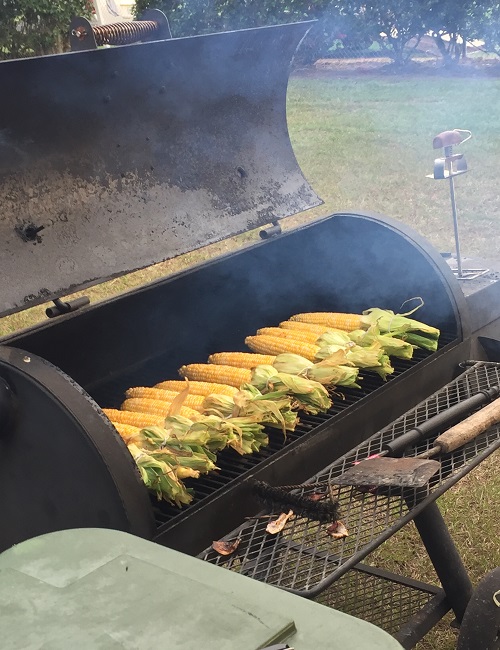 This year had more food vendors than previous years, according to Event Chairwoman, Karen Boswell. They lined the outskirts of the festival, allowing local businesses and organizations to offer carnival food options ranging from corn dogs to funnel cakes and lemonade.
The American Legion Post made its first apperance at the event by selling roasted corn and steak kabobs. The proceeds would go towards their centennial celebration next year, explained their leader, Wally Edwards.
Though this was the first time his post participated within the event, Edwards has been attending since its very early beginnings.
"I have been to this event ever since it started," he said. "I just like to watch the kids and how much fun they are having."
This year was also the first for Stephanie Shultz, Outreach Director for Main Street Baptist Church, and her congregation, as they participated by offering free treats and selling sweet tea.
"We just wanted to get out and meet new people and talk to people and fellowship," she said. "Everyone is having a really nice time."