Bartow Police Department Press Release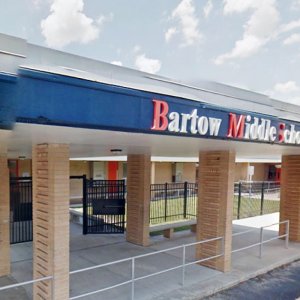 Yesterday at approximately 1:30pm, the Bartow Police School Resource Officer assigned to Bartow Middle School was summoned to the Principal's office in reference to an armed juvenile complaint.  During the course of the investigation, it was revealed that two (2) juvenile girls armed themselves with knives and planned on attacking students during the school day.
Fortunately, they were intercepted by school staff hiding in a bathroom during class time prior to carrying out their plans.  Both juveniles were arrested and removed from the campus.  No students or adults were harmed.
Bartow Police Department Detectives are partnering with the Polk County School Board to investigate this incident further.  Notices have been sent to the parents/guardians of students at Bartow Middle School informing them of the situation.  This is an ongoing investigation and more information will soon follow.